Blog Tour
« Previous Entries
Sunday, October 14th, 2012
As a parent, I think I often take what my children read for granted. I have a lot of books that were from college, my classroom, purchases, and gifts over the years. I never really noticed that the boys had not read many of the classic stories that generations have enjoyed. When Sterling Children's Books contacted me to review their new Silver Penny Stories, I thought it would be a great opportunity for our family.
The boys immediately took the books and began reading them together. They had read other more cartoon like retellings, along with animated television versions of many of these stories, but some were new to them. The eight books above were released in October and six more will be coming out in April 2013.
Jack and the Beanstalk – Told by Diane Namm – Illustrated by Maurizio Quarello– Sterling Children's Books – October 2012 – ISBN 9781402784330 – Paperback 40 pages – Ages 3-6 – $3.95
As part of the blog tour, we were asked to review Jack and the Beanstalk. The boys are familiar with the Mickey Mouse Clubhouse version of this story. NHL immediately noticed that the story was the same, but it was not as childish. JSL enjoyed hearing his brother read about how Jack helped his mother and the beanstalk saved the day. What I really enjoyed was seeing how the boys talked about the book. They carefully explored the illustrations. When I asked them how Jack felt with the artwork, JSL quickly could explain it based on beautifully illustrated pages from Quarello.
The boys also helped me to come up with some questions to ask Mr. Quarello. The Italian illustrator has worked on nearly 30 children's books. He also has work that has been in exhibits around the world.
Right now we are waiting to hear back from Mr. Quarello. Once those questions and answers are back, I will update this post with those items.
The books also helped us to have a chat about different variations of stories. We could compare the one they saw on television and other books about Jack and his beanstalk. The kids agreed that it is fun to compare and contrast the books to see how the author and illustrators see these classic stories. This would be a great activity in a homeschool setting or within a classroom. Imagine what you could do with Venn Diagrams and beyond.
Giveaway:
It is time for another Rafflecopter giveaway for one lucky reader thanks to Sterling Publisher.  Please be sure to see the rules listed.
To enter, please follow the rules above within the comment section and Rafflecopter. Giveaway begins October 14, 2012 and ends October 27, 2012. You do not have to be a blogger to enter, but must leave a valid e-mail address for me to contact you for mailing address once the giveaway is over. You will have 48 hours to claim the prize. If there is no response, another winner will be selected. Open to US and Canada residents only.

Disclosure: I received the eight books Silver Penny Stories Series complimentary of Sterling Children's Books in order to facilitate this review. The giveaway is sponsored by Sterling who will fulfill the prize to the giveaway winner.
Monday, September 12th, 2011
I have to admit something right now. When I was teaching, recess duty was one of my least favorite parts of the day. You see, recess meant heading outside with the kids, often freezing while they ran around and got rid of some much needed energy. Living in the northeast, even on those cold and snowy days, we were outside. There were only certain temperatures and wind chills that would keep us inside. On those days, I could see the importance of recess. It was a time for the kids to run, play, and get stresses out. They would walk around the track and chat with buddies, or chase each other around and climb on a playground. It really didn't matter what they did – it was their free time to move their bodies before heading back inside to work for the rest of the afternoon.
Now, as the parent of two children in school, I watch to see if they have recess every day. In addition to this, I want to know if they will have PE and or time in the gross motor room (that's the preschool indoor room). I know the days that my older son has PE. He seems more focused and still adores learning to play sports and I hope he keeps this throughout his lifetime.

When I received an e-mail from Mom Central telling me about the new Danimals 'Rally for Recess' Blog Tour, I  immediately signed up. If I could help to spread the word about this great project they have I wanted to. We were sent a giftcard to purchase our own Danimals products. I would share a picture, but, well, they gobbled the Smoothies before I was able to get a photo.
So what do you do?
Purchase specially marked Danimals products that have codes on them.
Sign up online and enter codes for credit
Help your school earn the most points in their league
The top five schools will win a $20,000 playground makeover and ultimate recess day. There are also instant prizes and other details available on the Rally for Recess website. The programs runs through February 8, 2012. You can find codes on Danimals packaging (or free by mail) to enter and register schools online. The top school in each of the five categories (based on size) with the most codes registered wins!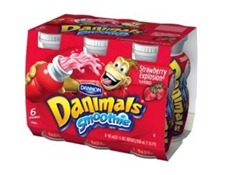 Be sure to tell your school about this opportunity. With recent budget cuts, they can use your help to try to revamp their recess equipment. Lots of families probably purchase Danimals for yogurt snack options and can take a few moments to register their school for possible prizes. Imagine the smile on the faces of the children if your school wins the big prize.

Disclosure: I wrote this review while participating in a blog tour campaign by Mom Central on behalf of Danimals and received a gift card to facilitate my review. In addition to this, I received a promotional item to thank me for taking the time to participate. All opinions are 100% mine and in no way influenced.
Wednesday, March 9th, 2011
I wish we were able to go to the movies to see films when they are on the big screen. The reality is that we can not afford to do this too often given the price of a movie experience. Of course, this does not stop us from having a family movie night. We are able to make our own Whirly Pop Popcorn, curl up on the couch, and watch a rented DVD. It's all about family time. Now thanks to a Global Influence campaign (see my disclosure below), I have some fun news to share with you.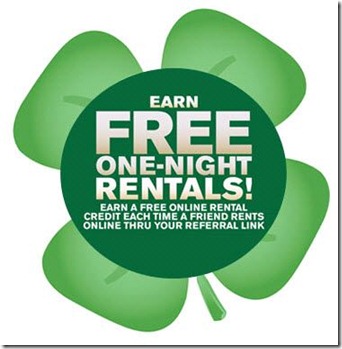 Details about the Lucky to Have Friends Like You from Redbox:

From today to St. Patrick's Day (Thursday, March 17th), Redbox is giving everyone a chance to receive as many free one night movie rentals as you can. What's the catch? Nothing more than telling your friends and family via spreading the word about the fun.
How does it work?
Sign up at www.redbox,com/luckyus
Redbox will e-mail you a unique web address for your referrals.
Each time someone reserves a movie online through your unique web address, you will get a credit for a one-night DVD rental FREE.
If your friend has never reserved a Redbox DVD online before, they will also receive a credit for a free one-night rental.
Please note that rental credits are valid for 10 days after they are deposited into your account. This means you can have quite a nice movie filled March.
So what are you waiting for? Head on over to score some free movie nights with your family and friends. Then spread the lucky news by e-mailing it, posting to Facebook, and sending Tweets to everyone you know.
Disclosure: This is a sponsored post from Global Influence and Redbox. For sharing this information, I will be receiving compensation.
Sunday, December 5th, 2010
Seizures scare me. There are no other words for how I feel about watching someone seize. As a mother, I have seen it many times. Both of my boys have had febrile seizures. NHL (7) had one at 11 months old. At three and a half, JSL has already had four and is susceptible to more because of his young age and tendency toward them.
My heart breaks for people that have epilepsy and must battle seizures within their everyday lives. I can not even imagine having epileptic seizures or caring for someone that does. It is because of this that I signed up for a blog tour from Mom Central to show my support of the new HealthyWomen.org "Women Succeeding with Epilepsy" campaign.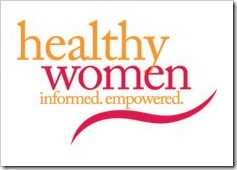 HealthyWomen.org knows that many people are living with epilepsy and/or caring for someone (possibly a child) that has it. Thanks to this, they have created an area on their web site that highlights a video series about Women Succeeding With Epilepsy.
Navigating life with epilepsy can present many challenges, particularly for women. Whether a woman has epilepsy or cares for a loved one, she often has to balance epilepsy with her responsibilities as a mother, wife and healthcare decision maker for the family.

The "Women Succeeding with Epilepsy" video series highlights the stories of two women who are living well with epilepsy. Their stories will both educate and inspire you.
The website has a tip sheet that you can print called 10 Tips for Supporting Someone Living With Epilepsy. The tip sheet also points people to Epilepsy Advocate web site.The videos of women living with epilepsy in their lives are powerful. The one with Amy W about how her son Spencer and his diagnosis at three hit hard. It reminded me of how I felt when my little one had his first seizure and how the time after can often be worse to watch. Amy W does two other videos about helping your child to succeed with epilepsy, along with living beyond epilepsy. Spencer is now 11 and Amy shares her experience as an advocate for a child with epilepsy.
If you know someone with Epilepsy, I highly recommend looking over some of the resource within the HealthyWomen web site. This website is also a great place for people that are newly diagnosed to seek support and information.
Disclosure: I wrote this review while participating in a blog tour campaign by Mom Central Consulting on behalf of HealthyWomen's "Women Succeeding with Epilepsy" sponsored by UCB, Inc. and received a gift card to thank me for taking the time to participate.
Sunday, November 7th, 2010
For over seven years now, wiping the rear ends of my children has been part of my daily routine. When we potty trained my oldest son, over five years ago, we knew that we needed to look into some moist flushable wipes. The products available at the time were far from the ones available now. At that time, they were fruit scented, thin, and did not have much wiping potential if you know what I mean.
Fast forward to when we started potty training my youngest son this summer. Now there were moist wipes made for adults. No longer did I have to worry about fruity smells after helping my little guy in the bathroom. One of the products that I bought was the Cottonelle brand Flushable Moist Wipes. These are made to help adult, and kid tushies feel fresher and cleaner than plain TP. We tried these out and really liked them. They were thick, had just the right moisture (not too dry – not bubbling with suds like some brands), and did not have a kiddy scent associated with them. ,
I know, this is an odd topic to talk about. Let's face it, we all wipe our rears and as a parent many of us help wipe other deririeres.
When Mom Central asked me to participate in their Cottonelle brand Flushable Moist Wipe tour, I signed up since we had already used them. I was happy to share our experience, along with give some information about their current Get Fresh With a Friend campaign. Since this campaign started in September, they have sent out over half a million samples of their product. Another way of looking at it is they have given away 15,000 wipes per minute!
About the Cottonelle brand Flushable Moist Wipes:
With a Pop-Up® Tub for single-sheet dispensing, Cottonelle Fresh® Flushable Moist Wipes remove what dry toilet paper leaves behind. Cottonelle® brand provides a shower-fresh feeling that leaves you confidently clean every day.

And now, it's never been easier to get hooked on Cottonelle Fresh® Flushable Moist Wipes, thanks to the Cottonelle EasyReach™ hanger with Command™ brand strips from 3M for damage-free hanging. With Command™ strips' strong hold, the EasyReach™ hanger stays where you put it.

Get a hanger free with every tub of Cottonelle Fresh® Flushable Moist Wipes for a limited time in specially marked packages.
I know that we will continue to purchase the Cottonelle brand Flushable wipes. After all, you never know when you may need that extra little bit for the kids or adults in the house to feel fresh and clean.
Disclosure: I wrote this review while participating in a blog tour campaign by Mom Central on behalf of the Cottonelle brand and received a sample to facilitate my candid review. In addition, I received a gift certificate to thank me for taking the time to participate. As mentioned in the review, we had already been paying consumers of this product and will continue to. All opinons expressed are 100% mine and not influenced by the blog tour.
« Previous Entries