Conference
« Previous Entries
Thursday, June 7th, 2012
It usually takes a lot to get me upset about little things. This was not the case the other day when I wrote this post on a piece of paper.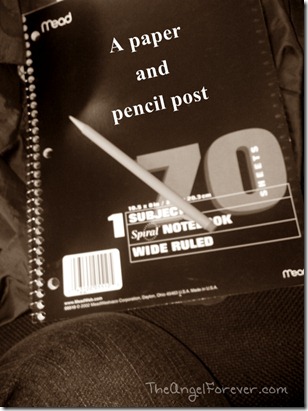 Yes, it was old school time. I was sitting in a room and only had a notebook and paper. My mind was racing and I had to get my thoughts down. It was therapeutic and felt good to get these items out there. Of course, I never published them immediately. The items were raw and still gnawing at me.
It all started one night when TechyDad  and I were working on some papers. We knew that the phrases in front of us were loaded and too easy to read into. That would have been one thing, but the word choice in one part was over the top.
Always a teacher at heart
As a teacher, I was taught to be careful with my word choices. Some say it's being politically correct, but to me it is more. While many would argue that political correctness means hiding the truth from parents, I think it is far from that. When writing progress reports and report cards, I learned how to write positives first. Then, it was especially important to phrase items in a way that would help the parents and students to work on tasks. Kids need to learn and grow with constructive criticism. Older children can read report cards and will be able to take advice if worded in a way that they can understand.
So what would I do if I had a child that was constantly talking out of turn and needed to work on raising their hand more? I would say that the child is full of energy and has a wealth of information to share. Then, I would mention working in the future on places to harness this within the day. Giving examples and ways to do this would be helpful to the student and parents to talk about. This is just one general example.
Are we sugar coating things in the world of education? No, I do not think so. What we are doing is showing children how to kindly express strengths and weaknesses in themselves. You certainly need to do this in a way that will help to support fragile self esteems in kids.
The word that hit a nerve
So what word was bothering me? It was a single word and it was:
This form was not from school, it was actually a one that is used on a larger scale than that. It really annoyed me. How do you define strange? Isn't the word a bit subjective just sitting there all by itself?
As a crafting, geek, that enjoys different things than many of my peers I say own being strange! When I recently heard Peter Shankman speak at a conference, he talked about being a weed to stand out. Let us all unite and parade around declaring that we are proud to be weeds, we want to stand out and be "strange" and accept it. This so-called strange is likely why people like you anyway. Your strange is what makes you you.
I tried to ignore the item with the word, but in the end I embraced it. It inspired this post, gave me some comic relief during a stressful time, and the real truth:
Being boring is really strange!
I would love to hear your thoughts on certain words that bother you or hit a nerve? What do you think about the general use of the word strange?

P.S. TechyDad also wrote about his feelings on the subject after I had my paper post written.
Monday, May 21st, 2012
When you immerse yourself into the world of Walt Disney World, you quickly realize that part of the magic is thanks to the amazing Cast Members. Yes, I said Cast Members, not employees. As a member of the Disney production team, all individuals that work within the Disney umbrella are referred to as Cast Members (CMs in Disney lingo).
On our last visit to Walt Disney World, I wish I had gotten the name of several of the CMs that went far above and beyond what they needed to do. There was the CM in Mouse Keeping that arranged special friends and left us nightly surprises in our room.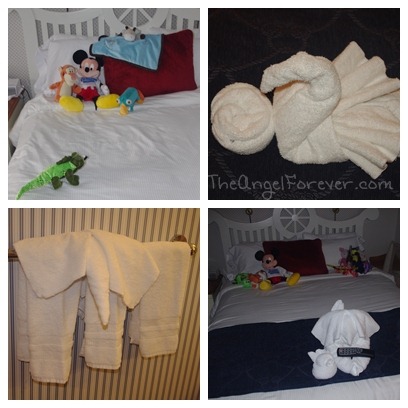 Luckily, we did keep track of a few names to make sure to recognize them.
Kimmy from Garden Grove, CA was the CM at Beaches and Cream that had the entire place sing Happy Birthday to JSL. He was so surprised since he thought the flashing lights were to present another Kitchen Sink at a table.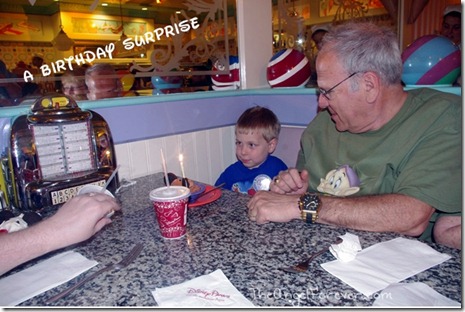 Countless CMs were involved in helping us through an emergency and then they left some Pixie Dust one evening. It was completely uncalled for, but very much appreciated. After taking the photo below, Papa and I walked down to the front desk to thank them and get names of the CMs responsible for this sweet gesture.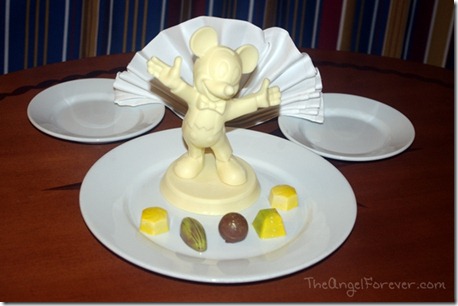 What I wish is that I had taken more photos of these amazing individuals that as a team made our trip even better. I have many names and will be writing to Disney to praise these individuals. Still, photos would have been nice – a face to personally thank them here on my blog.
There were also CMs that made us laugh like Steve from Wallingford, CT. Steve was our fearless Captain on The Jungle Cruise. He was absolutely amazing, keeping the kids happy and tossing in some much needed adult humor.
Another person that made me smile while I was having a rough last night was Stephani from Centerpoint, AL. While I was stressing over last minute purchases and packing at the Yacht Club Resort store, she made me laugh and smile. Suddenly, the idea for this post came into my head. I knew that I had to get a photo of this woman who had made me forget about the stresses of packing my family up to leave Walt Disney World. She laughed, but I explained that I was a blogger and there was a reason for this. She recalled the conference earlier, posed, and told me to make sure to spell her name properly.
It is because of these CMs and countless others that my family will always remember this magical trip that we had together. I will never be able to thank them enough, but hopefully by writing this and letting others share in the wonder – it will be at least something.
Do you have a magical CM tale to share? I would love to know how someone at Disney helped to make your trip even more special or went above and beyond. Let me know what this person or people did and how you thanked them.

Disclosure: Although we paid for our own trip to Disney World to attend the Disney Social Media Moms Celebration, we were given an incredible deal from Disney. Also note that Disney never asked us to blog about this event. As a long time Disney fan, it is my pleasure to share my experiences from the event and our extended stay.
Thursday, May 10th, 2012
After arriving in Orlando for Disney Social Media Moms Celebration, we checked into the Yacht Club, registered, and immediately took advantage to the close proximity of Epcot. NHL and I stayed at Epcot a little while longer to have some special time together. In just a few short hours, I noted over 8,000 new steps on my pedometer. Yes, there is a lot of walking all over Walt Disney World.
As NHL and I walked  and then hitched a ride on a boat back to the Yacht Club, we chatted about the resorts and places we were passing by. I pointed out where TechyDad and I stayed for our honeymoon. NHL was fascinated with the Boardwalk. We also noticed more things unfolding on the beach where we would be gathering in a little while.
When we got back to the room, TechyDad and I quickly got ready to head out to the welcome reception in the convention center. Nana and Papa were in charge of getting the boys into their pirate party best and meeting us there later on.
TechyDad and I walked over with Shannan  and a few other people. We were among the first to arrive as they opened the doors. We were immediately greeted by a ukulele player and room that transported us to Hawaii. It was like we were at Aulani – a Disney Resort and Spa in Hawaii. As people arrived we walked around and saw many old friends and finally got to meet some new ones. There are too many people to name. My one regret – I hardly took photos of any people.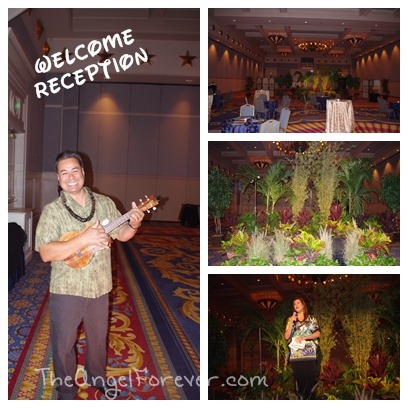 During this time another special event took place. Ellen presented Kelby with her new book – Pinterest For Dummies
. Disney was a magical destination to celebrate our friend the author! Be sure to check out the video of this fun moment that I am bummed I missed (walked over after it was finished).
Soon after this, Leanne took the stage to officially welcome everyone to the 2012 Disney Social Media Moms Celebration. From here, we learned more about the Aulani Resort and Spa in Hawaii. In addition to this, they shared that with Disney you may need a passport for other reasons than going to their resort in Paris, cruising, and beyond. Thanks to Adventures by Disney, you can experience locations throughout the world with a special Disney touch.
Adventures by Disney Brings History to Life with New Privately Guided Itineraries in 2012 — Launched in 2005, Adventures by Disney provides immersive, hassle-free and exhilarating guided family vacation experiences in Europe, the Americas, Africa, Asia and Australia. In 2012 guests will journey through Greece, Egypt and Northern France in an award-winning lineup of family-friendly group adventures.
Yes, one day I would love to go on an adventure with Disney that would require a passport and take me beyond World Showcase in Epcot. It would also be nice to head back to Hawaii again, to go on the Menehune Adventure Trail.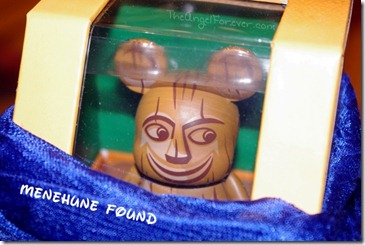 Before we knew it , it was time to head out to the beach and meet our families for a night on the sand and under the stars with our pirate pals.

Disclosure: Although we paid for our own trip to Disney World to attend the Disney Social Media Moms Celebration, we were given an incredible deal from Disney. Also note that Disney never asked us to blog about this event. As a long time Disney fan, it is my pleasure to share my experiences from the event. One Amazon Affiliate link is included in this post for Pinterest for Dummies by Kelby Carr. I will receive a percentage of money for the sale should you opt to buy any of the books through my links.
Wednesday, May 9th, 2012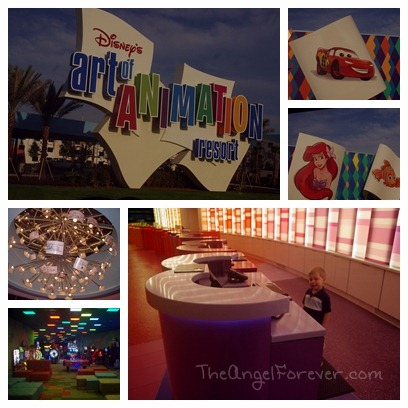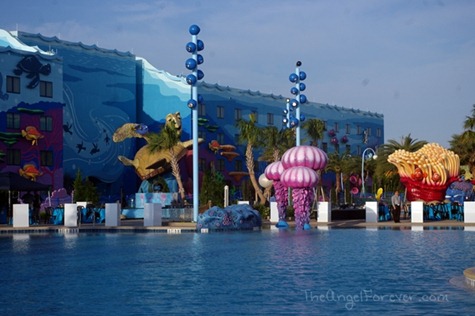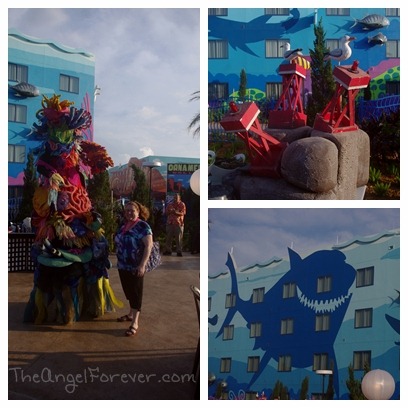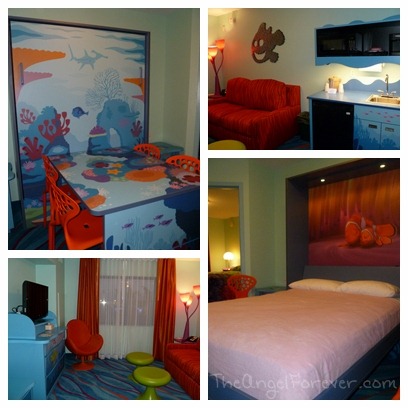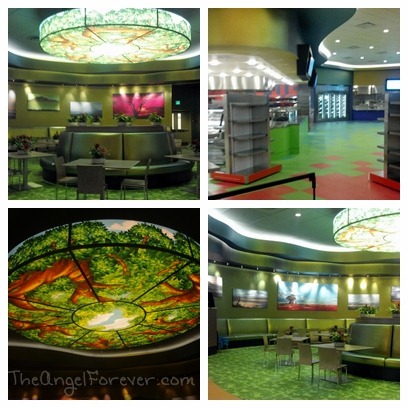 Preview photos of Disney's Art of Animation Resort scheduled to open in the first phase on May 31, 2012. We had a dinner there on our last evening of the Disney Social Media Moms Celebration. More coming about this beautiful and magical resort soon!
Disclosure: Although we paid for our own trip to Disney World to attend the Disney Social Media Moms Celebration, we were given an incredible deal from Disney. Also note that Disney never asked us to blog about this event. As a long time Disney fan, it is my pleasure to share my experiences from the event.
Monday, May 7th, 2012
Thursday, April 26th was a busy day in our house. We woke up before the sun was shining and packed the boys and suitcases into the car. By 7:30, this was the view from our Southwest Airline plane taking us away to Orlando, Florida for the 2012 Disney Social Media Moms Celebration.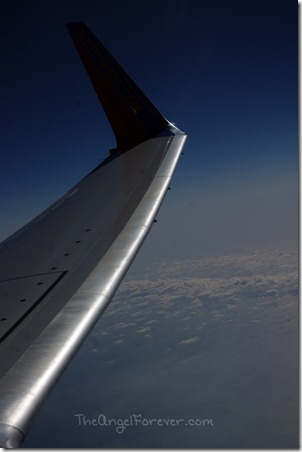 At noon, the Magical Express taking us from the airport pulled up at Disney's Yacht Club Resort. The excitement was in the air as we were Tweeting with a few other bloggers while on the bus. After we checked into our rooms and dropped things off, it was time to head down to find the Disney Social Media Moms check in for our park tickets and schedules. On the way down, I noticed some familiar faces. I saw Suzannah, Amanda, Jackie, and Leigh. I ran down to say hello, give hugs, and then went with TechyDad, the boys, and my parents to the convention center area.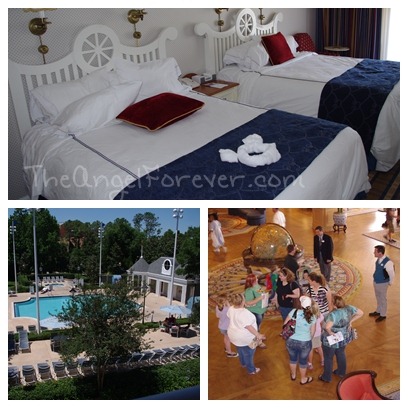 NHL was so excited to see the sign and ran ahead to show us the way to get our items. We bumped into Mary and Amy from BSM Media and Maura from Disney. Then it was time to toss things back into our room, get park tickets, and head over to Epcot for lunch. Since you can walk to Epcot via the International Gateway, TechyDad and I suggested going to France for a quick lunch. On the walk over, we saw the beach getting set up for our Pirate Soiree that evening, watched the palm trees blowing in the breeze, and saw beautiful topiaries set up for the Epcot Flower and Garden Show.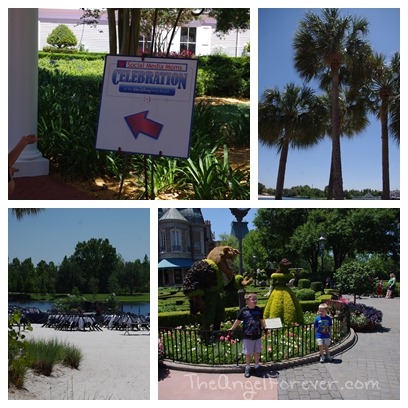 Lunch was perfect to hold us over until later on and gave us some energy to tackle some more of Epcot. The boys asked to stop in Great Britain to play in the maze there after checking out the Winnie the Pooh topiary. Then we continued to walk around World Showcase and noticed that Duffy was outside for photos. We missed him on our last trip, so it was perfect timing with a short line.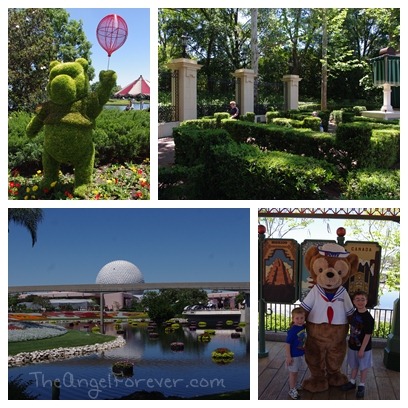 Next, we decided to go to Mexico to do one ride before heading back to the Yacht Club. It was time to sing and ride in the boat while chasing Donald Duck around.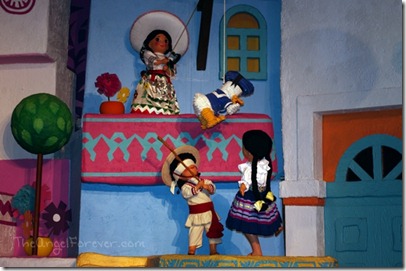 By this time JSL was really tired and we hoped to get him to rest before the party on the beach. NHL wanted to roam more of Epcot. I said that I would walk around with him to see Figment. We wandered to Journey into Imagination.
Since we still had more time, we walked by The Land and over to The Seas with Nemo & Friends.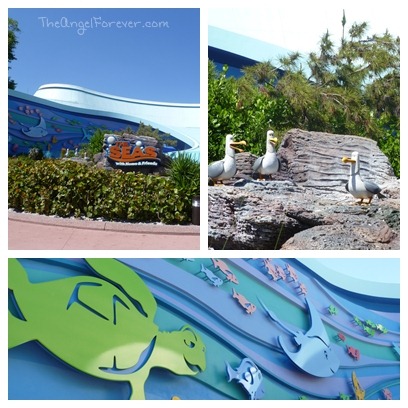 We walked a lot in a short amount of time and decided to take the boat back to the Yacht Club. When I got back, TechyDad and I had about an hour to get ready  to make it to the Cocktail Welcome.
So much more to share coming soon. Next up, the Welcome Cocktail party and Swashbucklers Soiree.

Disclosure: Although we paid for our own trip to Disney World to attend the Disney Social Media Moms Celebration, we were given an incredible deal from Disney. Also note that Disney never asked us to blog about this event. As a long time Disney fan, it is my pleasure to share my experiences from the event.
« Previous Entries