crafts
« Previous Entries
Saturday, September 22nd, 2012
Dear NHL and JSL,
A few weeks ago, we were out at a craft store looking for a gift for someone. At one point, NHL looked at me and asked to let him pick out some yarn for a project. You had a specific item in mind. One of your stuffed friends wanted a blanket like I had made myself. It was impossible for me to say no. We went to the yarn section and you picked out something extremely bright. It was called Crayon and I think I know why. I quickly knit up a small blanket for on your bed.
Once you saw that your brother had a blanket for someone, you also wanted one JSL. I realized this when we were at the craft store getting supplies for the Kermit cupcakes. Since we were there, you selected the yarn that you liked. There seemed to be a theme going here with your colors. Yours was actually called Psychedelic. I really loved the way it stripes and turned out. When I finished yours the other night, I left it by your pillow for you to find in the morning.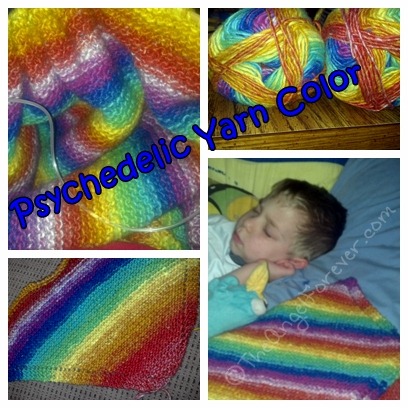 It was a lot of fun seeing both of your faces when I let you select the yarn and then again when I was finished with the items. I guess it really is hard for me to say no to something like this. Of course, now I recall hearing the two of you mention new scarves for the winter. Hmmmm…
Love,

Saturday, June 23rd, 2012
Dear NHL and JSL,
Last summer, we traveled to many different countries. We had craft filled adventures to Canada, Australia, India, Russia, France, Mexico, China, and Brazil. There were other countries, but we just could not make it to all of them and the programs at the library. It was a great time thanks to Michaels and their sponsors. This year, they are doing the same program.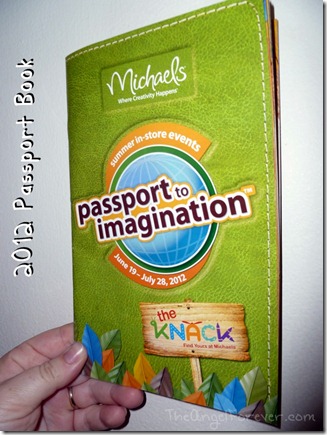 Since it was a half day of school on Thursday, I decided to surprise both of you and take you to the Mexico event. JSL loved making a stingray on Tuesday, so I knew it would be a nice change and break in the heat. When we arrived, the table was set up in the front of the store with the items being made.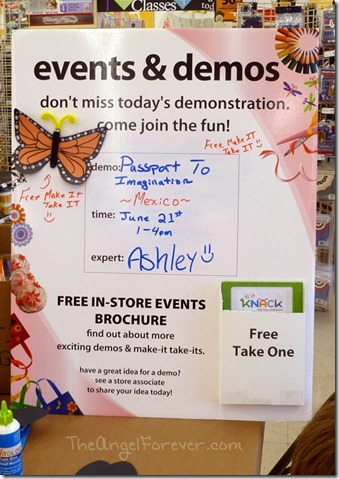 Just like last year, the people at our local Michaels store have been so wonderful, helpful, and patient. They quickly showed both of you how to get started making monarch butterfly. Both of you had a great time trying out some new items like the paint pen.
When your monarchs were finished, it was time to make some gecko lizard pins. NHL, I loved how you wanted your gecko to have an extra long tongue. JSL, then you asked to have two different colored eyes on yours.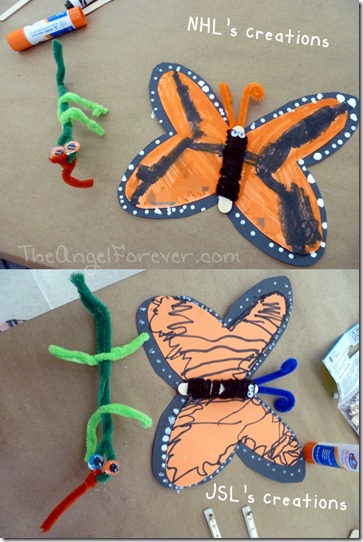 I know we will reference the passport book for more ideas to create over the summer and to learn about the places that we "travel" to together.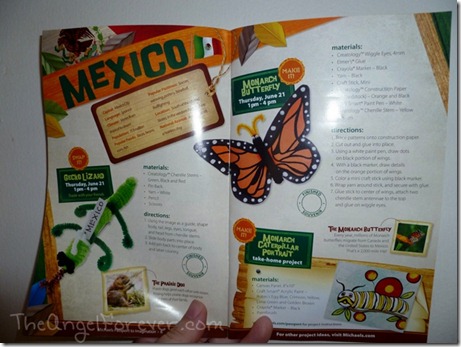 Today is the first official day of your summer vacation. I am sure we will have many more days at Michaels and other locations exploring all that is out there together. Watching your faces and smiles makes this time even more special.
Love,
Mommy
Thursday, January 19th, 2012
Mother Nature has been mighty odd this season. We had more snow in October (about five inches) than we have seen in November, December, and most of January combined. Living in New York, I am not complaining about this. I am a realist and know that "winter" can give us pesky frozen weather well into March and even April. Thanks to Pinterest, I am trying to think ahead. I have a lot of items in my house to make crafts with the kids should we be stuck home during a winter weather phenomenon.
So, I set out to look for items after I saw a pin with the snowmen below. This looks like a great family project that could be put up on a wall, mantle, or over a doorway. No doubt it could be done with other items and be great for different ages. When I used to decorate my classroom, I would put them up right after Thanksgiving and keep them during the winter months. It was the perfect non-religious decoration, plus they are cute!
Another item that I found was adorable and would be great to do at home or in a classroom as part of a snow, winter, snowman theme of study. The blogger that it came from is a first grade teacher and you can see the portfolio items that his students made along with these star snowmen.
For older children, a mixed media project would be a lot of fun and more of a challenge. I thought this idea from Elementary Art Room using torn paper mosaic style came out great. I even thought the cutting practice would be great for my little guy as well.
Snowmen with words, specifically children's names, was the inspiration for this project. This kindergarten teacher had each of her students put a letter of their name on on a snowball and then add on faces, hats, and arms. She also had other projects that were done within the same time frame with this theme.
There were many other pins that I added to my snowmen crafts and goodies board over on Pinterest. What items have you made with snowmen? Please share them below so I can add them to my list of projects to try one day soon.

Tuesday, September 27th, 2011
I am fresh from the SheStreams Conference in NYC only to get home and thrust into the holiday bonanza of Rosh Hashanah, Yom Kippur, Sukkot, Shmini Atzeret, and Simchat Torah. Yes, tis the season for a bounty of holidays. JSL came home from nursery school today with an art project. He made a Rosh Hashanah apple dipping plate. This will be heading to Nana and Papa's house for dinner tomorrow evening to welcome the sweet new year.
Once we were home, JSL started to race around the living room and wanted to put on a show. Suddenly, I had my video camera in hand to record the little guy singing "Apples & Honey" that he recently learned.
As I learned at SheStreams, a large number of bloggers post raw, unedited video on their websites. That was golden to me. I often hesitated to post video that I made because of this reason. Let's be honest, kids will be kids and often surprise you with their antics. Of course, this makes the video more real and quite authentic.
Well, JSL did not fail on that. At four, he has a quirky sense of humor and is gaining confidence in his talking and singing. A few short months ago, he never would have agreed to share this song in front of the camera. Check out how he replies to my questions and ends the video.
As I enter the new year, I hope to embark on many new and exciting things. This will include more videos and vlogs in the near future.
To all of those celebrating Rosh Hashanah, I wish you and your family a Happy and Sweet New Year.

Thursday, May 26th, 2011
When my nephew was born, I gave him my first ever baby blanket that I knitted. Sure, I had started many afghans over the years, but had never actually finished one. Here is little BA sleeping under my blanket:
When my life long friend H found out in January that she was having a little boy, I told her that I wanted to knit him a blanket. That evening, I went to the craft store and bought yarn. I picked out a new pattern to try and knew the supplies that were needed. I opted to try a new adventure. A knitting buddy finally convinced me to try a diagonal blanket using circular needles. I quickly fell in love. Before I knew it, the baby blanket was complete and ready long before the baby shower.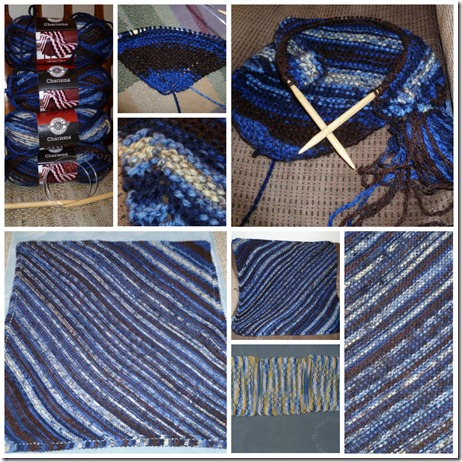 Much to my surprise, my two young boys were quite jealous of this soft blanket and wanted me to knit something for them. Once again, I went to get supplies to make a family blanket. I knew the yarn I wanted, but they did not have nearly enough in the dye lot. I got a little more creative and opted to try the diagonal pattern using stripes. So every 25 rows, I switched from the Sunny Days yarn to dark blue. Here are some photos from the last 3 months. Thanks to trips to Disney, business, illness, school hoopla, and more – it took 3 months to knit the entire family sized blanket.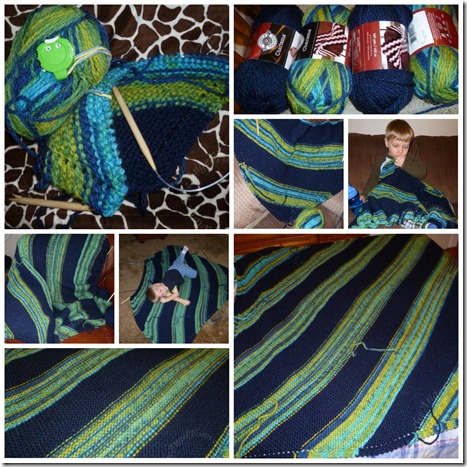 Now the blanket is knitted and I need to weave in the ends. I was shocked to see that the blanket almost fits across my entire queen sized bed. Next up, I am going to use the yarn that I had bought for a Log Cabin blanket to make another lighter and larger diagonal blanket.
If you knit or crochet, be sure to catch me on Ravelry: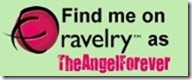 Be sure to let me know what project you are working on right now. I'm always looking for more ideas to add to my list.
« Previous Entries