decisions
« Previous Entries
Thursday, September 13th, 2012
As I type this post, I need to remind myself to take deep breaths. Things will be ok. The storm will end and there has to be some sort of rainbow coming. Of course, at the same time, my inner Eeyore does not believe it. I want to sit here and scream. Wednesday has not been a good day. I sent the little kid off to kindergarten in tears again. Once home, I did some work and then called to get blood test results from the ENT for him. Those were a-ok, but the radiologist does not agree with the doctor on his assessment of the x-ray.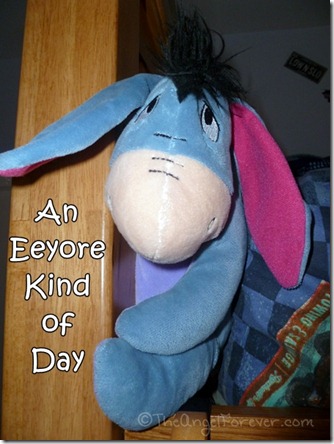 I held it together as I waited to hear back about scheduling a follow-up appointment with the ENT. Knowing that surgery for my son may be needed. Then, JSL's teacher wanted to talk to me. Apparently, they wanted to do further speech testing. JSL had just "graduated" from speech therapy in June after two intensive and amazing years. My sweet little guy is so nervous with all of the changes that he isn't confident in his speech. All of the hard work has him talking slow and fragmented, which messes up the articulation. Of course, being stuffed up and having a hard time breathing will also make you do those things.
Then, it was a mad dash to get NHL and shuttle him to Hebrew School. Traffic was horrible, but we just got there before class started. Then things happened that blew my mind. I do not have words for what I witnessed. Thank goodness I went with NHL to the classroom and he did not go alone. We left and now wait to see what will happen. Memories of my Hebrew School experiences came flashing back. I will NOT allow this to happen to my child.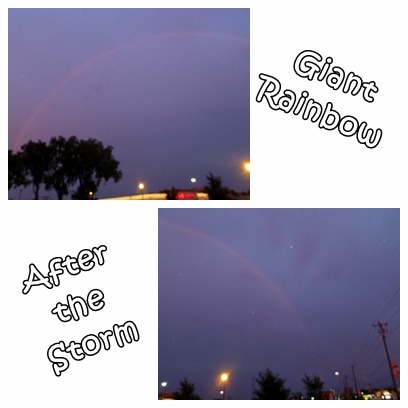 There is more that I want to write about, but that will come later. So much to share that may help others, but first I need to make sure we are set with the news and developments that happened over the last few months. For now, I will remind myself that I am blessed with my family, support system, and must just keep swimming.
How do you remind yourself to keep going and look for the rainbow?

Saturday, August 18th, 2012
Dear NHL,
I do believe that your ninth birthday was a success. We managed to surprise you with all of your presents. I genuinely think we did a great job getting items that you wanted and were into. We spent the day at home testing out your new goodies (which I will write more about later). Then, it was time to figure out where we would go for your birthday celebration.
At first, you were said you wanted to go to The Cheesecake Factory, but get cheesecake at another location to celebrate with Nana and Papa after. Then, we listed some other possibilities. Once we were able to get you away from the Dunkin Donuts idea (not sure where that came from), you said you wanted to head to Buca di Beppo for the second year in a row. We had a great meal.

Then, it was time to head to get a quick birthday cake. Since we were not close to a grocery store, we went to BJ's Wholesale Club to look for a cheesecake. On the way over to the cheesecake area, something caught my eye.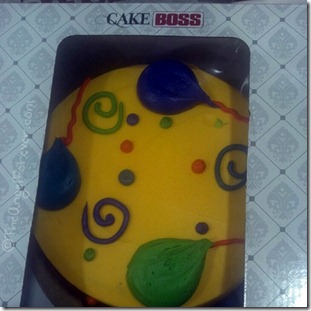 You kept right past it, but had looked at them briefly. Then, you decided you wanted a marble cake more than a cheesecake. Unfortunately, they didn't have any of those that were not monster size. So you asked to go back to the other display. When we read the cake description, you were sold.
It's My Party: Moist yellow and velvety chocolate cake layers are married together by an indulgent fudge filling.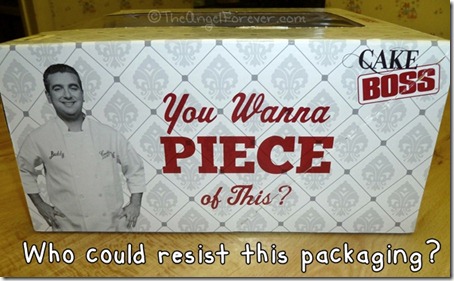 Of course, there was also the fun design on the outside. Before we knew it, the cake was heading to the cash register to go to Nana and Papa's house with us. We realized we forgot candles, but we improvised. Thank goodness there is an app on the phone for that.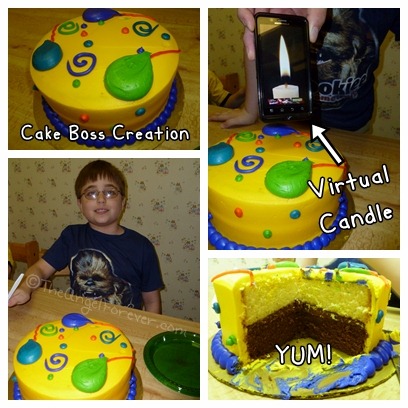 The cake was really delicious and everyone enjoyed your selection. It was a relaxing and fun day to celebrate you turning nine years old. Now, I look forward to watching how the next year goes.
Love,

Monday, June 4th, 2012
Last year, while at the Disney Social Media Moms Celebration, my almost four year old son fell in love with Jake and the Never Land Pirates. Sure, he liked it before we left for Disney. However, dancing around with Sharky and Bones, Mr. Smee, Captain Hook, and Jake sealed the deal. When we got home, he announced that he wanted a Jake and the Never Land Pirates fourth birthday party. Unfortunately, they did not have those items to buy so we improvised with what we had on hand.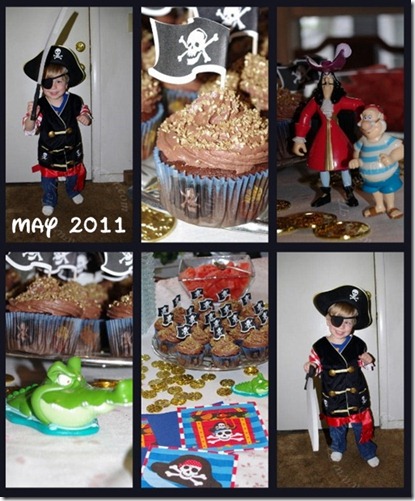 For Chanukah, we were able to get JSL some Jake and the Never Land Pirate shirts from The Disney Store. He wore this shirt under his pirate costume for the Disney Junior Swashbuckler Soiree the first evening of the Disney Social Media Moms Celebration.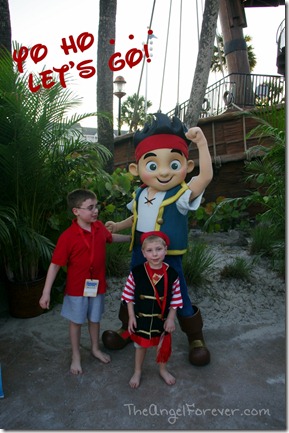 His love for all things pirates continued and grew. While at Disney World for the 2012 Disney Social Media Moms Celebration, JSL declared that he wanted another pirate party. I think meeting Jake again and having him write a special birthday wish in your autograph book may have something to do with it.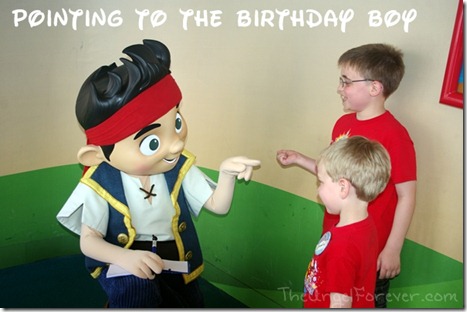 For his actual birthday, we found another new Jake shirt for JSL. Then we noticed that The Disney Store had Jake and the Never Land Pirate twin sized sheets. This was perfect for the new bunk beds. In addition to that, we splurged and got him the little Jake doll to go with the theme.
Now, less than a week away from the party, we are trying to figure out how to make it different. I have new pirate crafts, found a few Jake and the Never Land Pirate party items (not enough), and will be making the cupcakes the same since JSL requested them.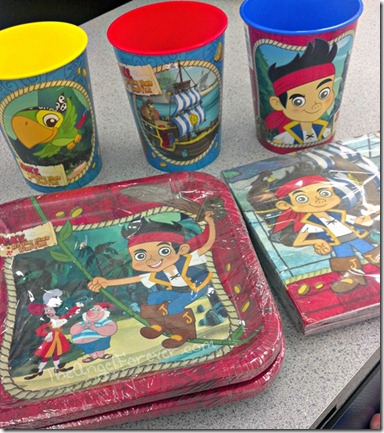 If you have had a pirate party, or have ideas, I would love to know suggestions on items that we may want to add to our second. Leave comments, links, or other items that you think would be helpful. Thanks so much!

Disclosure: Although we paid for our own trip to Disney World to attend the Disney Social Media Moms Celebration, we were given an incredible deal from Disney. Also note that Disney never asked us to blog about this event. As a long time Disney fan, it is my pleasure to share my experiences from the event.
Friday, June 1st, 2012
Let's be honest, we all have something in the back of our mind that we really, really, really want. I'm not talking a new car, house, or vacation. I'm talking something more in our immediate reach. I suppose you could put a tablet/iPad into this category. Even that is often something that many of us would use for professional needs, not just a desire.
Disney fans will likely be familiar with the Dooney & Bourke collection that are made for the parks.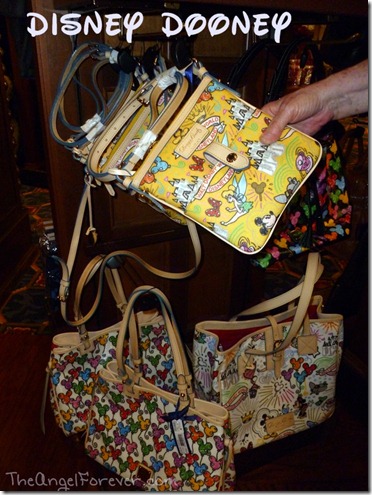 Originally, they were only available at Disney parks and cruises, but now some can be ordered from The Disney Store. I once wrote about saving Pluto thanks to a Dooney. Alas, I did not win, but it was fun trying. While at Walt Disney World, I would stop and swoon over the bags. I could have, maybe should have gotten one, but I was being practical. Of course, I kept taking photos and sharing with my friends on Twitter that often talk about their Disney Dooney & Bourke purchases.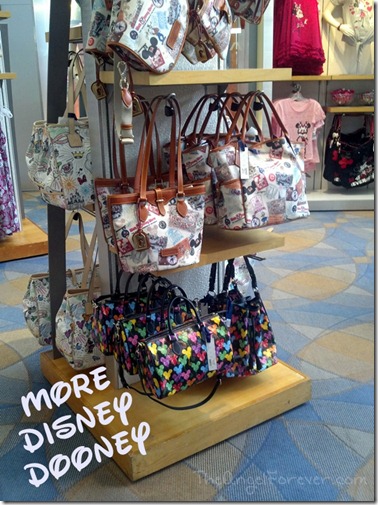 Yes, I even asked Ellen stop in the hall at the Yacht Club to model her cute new bag. It goes so well with her ears don't you think?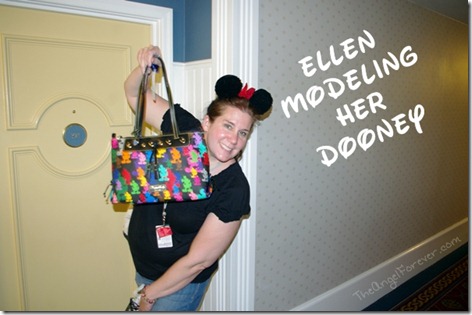 So my question to you is inspired by Disney Dooney & Bourke:
If you were able to splurge on an item you really want, but may not be practical, what is it and why? Remember no house, car, vacation, or item that would be for professional gain.

___________________________________________________________________________
Thanks to Kailani at An Island Life for starting this fun for Friday. Please be sure to head over to her blog to say hello and sign the linky there if you are participating.
Aloha #205
Monday, May 28th, 2012
I have been going to Walt Disney World since the late 1970's. I can remember before a lot of the resorts were built. On the flip-side, I can also recall the wonder of visiting many of them for the first time. What I had never done before the 2012 Disney Social Media Moms Celebration was tour a resort before it opened.
Yes, on the last evening of the Disney Social Media Moms Celebration, our families were whisked away by buses to an amazing new world. The Art of Animation Resort does not officially open until May 31. When you pull onto the grounds, it is hard not to feel the magic that you are about to live. No, it is well beyond an experience.
The minds behind Disney's Art of Animation Resort truly have thought of everything. The resort brings you into the world of Disney Animation and will put you into four movie worlds. Yes, by the end of the year you will be able to spend time with these amazing Disney classics.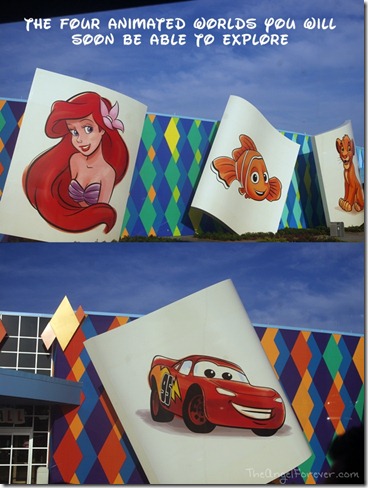 On May 31, Finding Nemo will officially open up to the public. Cars will open June 18, Lion King August 10, and The Little Mermaid wing will finalize the resort September 15. The Art of Animation Resort is a value property consisting of mostly family suites. The initial three phases will contain the suites. The Little Mermaid area will be themed, but with rooms like Pop Century which is adjacent to the new resort. Rates for the 1,120 family suites will begin at $248 per night. These rooms can sleep up to six and include two bathrooms, a kitchenette, and three sleeping areas. The 864 standard rooms will sleep up to four and will be as low as $95 a night.
The story telling begins the moment you walk into the door of the lobby – Animation Hall.  When you go in, be sure to look up at the amazing chandelier that is made up of animation storyboards.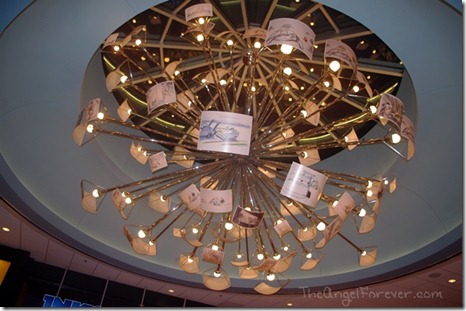 As you continue walking, you will see pencil sketches that begin telling stories of Nemo, Lightning McQueen, Simba, and Ariel. Their worlds come alive as the drawings are fine tuned and begin to have color added to them throughout the hall.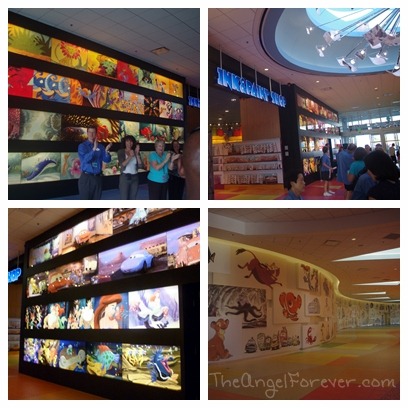 Once it is time to check into the resort, you go to smaller individual greeting desks. Here cast members will assist you in making your magical vacation begin.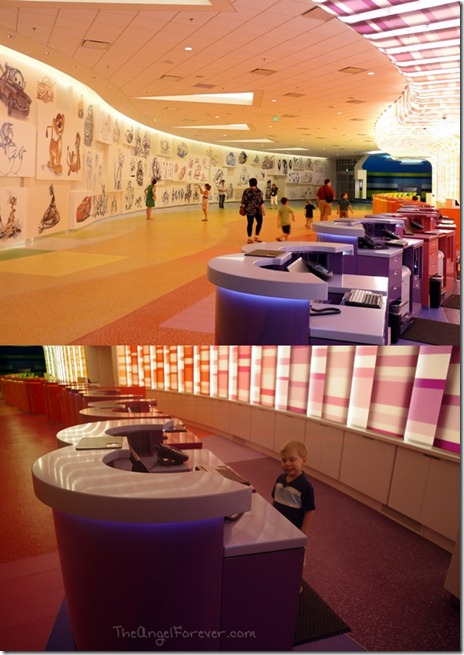 After checking in, it is finally time to head out to find your room. When doing this, you will likely walk outside and get your initial view of the "Big Blue" pool area. Get ready to be wowed. Seeing it in photos is not going to be the same as watching the world of Finding Nemo appear before your eyes. This Nemo world includes the largest resort swimming pool in all of Walt Disney World. It measures 11,859 square feet.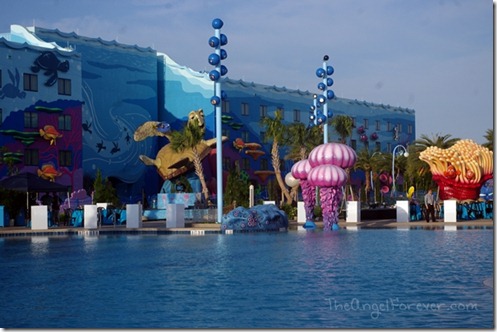 Just looking at the pool makes you want to "Keep on Swimming" like Dory would say. As you wander around the pool area, you will see colorful reefs, Nemo, Marlin, Mr. Ray, Crush, and other friends from under the sea.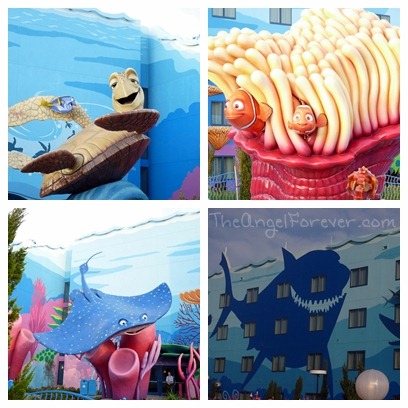 Behind the main pool area is a children's splash area. Imagine an afternoon here letting the kids run, play, and cool off after a morning at the parks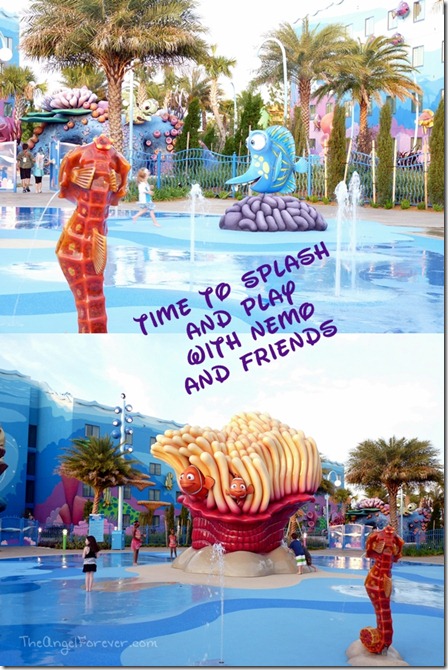 Of course, if you prefer a place for the kids to stay dry while running and playing, head over to Squirt. Yes, the little dude is watching over the Righteous Reef which is a children's play area.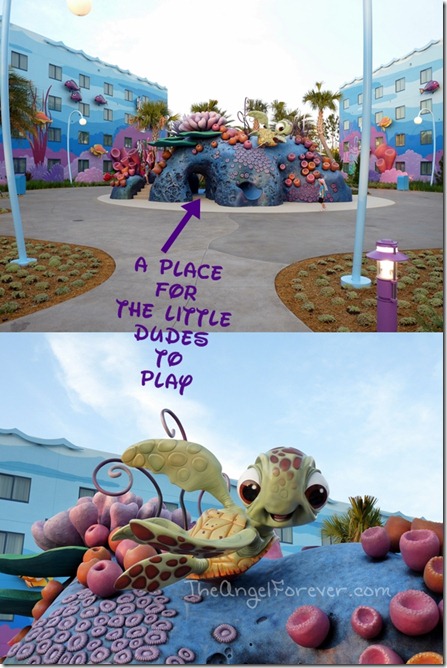 If you are staying in the Finding Nemo rooms, be sure to pay attention to the details along the route. Even the plants make it seem like you are swimming along with Nemo and friends. In addition to this, the side of the buildings have fish that are your friends, along with sharks, adding to the beautiful theming. Oh and don't forget to look up as well. You may recognize some of MINE my friends there.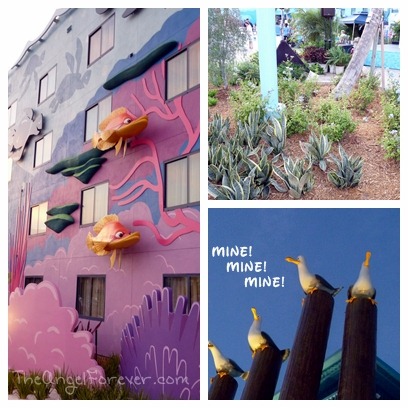 We were allowed to tour the Finding Nemo suites and it was beyond gorgeous inside the rooms. While I love the theming at each of the previous Disney resorts that I have stayed at, I do believe this may be my favorite. There is just something extra special about sleeping in a world from one of your favorite Disney films. When you walk into the room you will be greeted with a table and chairs. When ready for a nap or to sleep for the night, this area transforms into a double bed. The murphy bed has a Nemo scene above it for sweet dreams.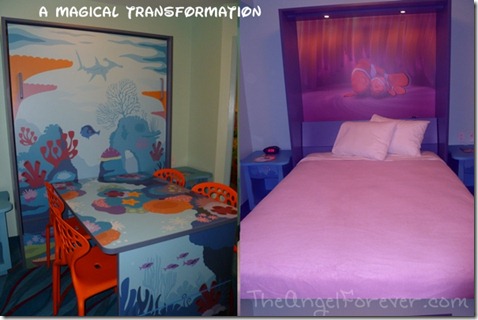 The rest of this room includes a kitchenette area, along with a couch that transforms into a sofa bed, and television. Note the fine details from the art on the wall, the coral lamps, and beyond.
The two bathrooms are amazing and I would love either/both of them in my own home. Of course, even the mirror reminds you of some very important words from Finding Nemo.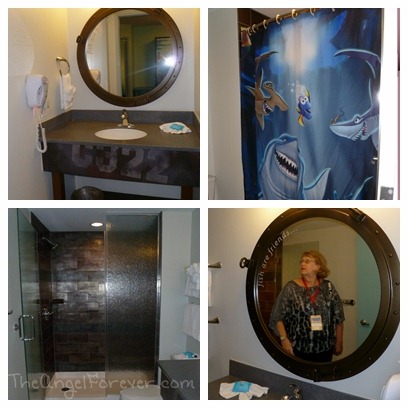 The separate bedroom area has a queen size bed, television, dresser, and full bathroom within the space. Once again, you will see that you are under the sea in every way possible.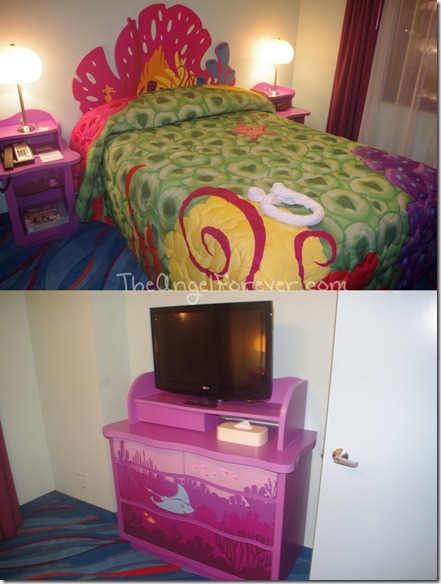 My father was actually able to snag some photos of the Cars area that will be opening in mid-June. The paved road in this area will lead you to the Cozy Cone Motel that will also have a Cozy Cone pool and cone-shaped cabanas.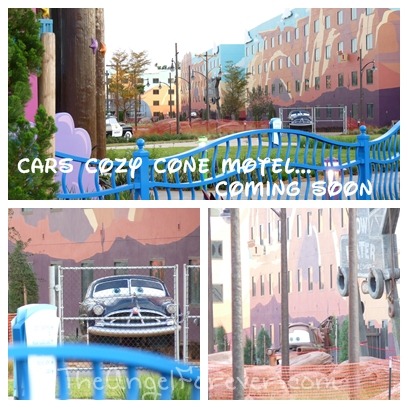 Just from these views of the resort, I can only imagine how stupendous (my son's favorite word) the Lion King area will be with the elephant graveyard for kids to play and Ariel's grotto with treasures from The Little Mermaids human world collection. My boys can not wait to stay in this resort. My little kiddo did not understand why we could not go back to Nemo Land after this night. Yes, he truly thought it was a destination in itself.
One other area that we saw a small sneak peek into was the food court area. This dining location is called The Landscape of Flavors and will feature items that include fresh smoothies, hand-scooped gelato, and Mongolian barbecue. Breakfast, lunch, and dinner will be served, along with snacks here, the poolside snack bar, and pizza delivery.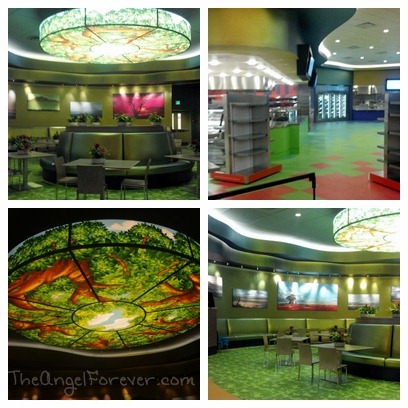 There is so much more to be found and explored within the Art of Animation Resort, but you will have to capture those memories with your friends and family. I know that we hope to stay here one day soon.
So if you were to go to the Art of Animation right now, what would be your first must see item?

Disclosure: Although we paid for our own trip to Disney World to attend the Disney Social Media Moms Celebration, we were given an incredible deal from Disney. Also note that Disney never asked us to blog about this event. As a long time Disney fan, it is my pleasure to share my experiences from the event.
« Previous Entries