EduMICKation
« Previous Entries
Thursday, April 26th, 2012
I fully admit that I allow my children to watch television and have since they were little. When NHL was little, we would sing and dance along with Bear in the Big Blue House, The Wiggles, Stanley, Jo-Jo's Circus, and other shows on what was then called Playhouse Disney. By the time JSL was born, the shows had changed and things were morphing into Disney Junior. For JSL, we would sing and dance to Mickey Mouse Clubhouse, Jake and the Never Land Pirates, and The Imagination Movers.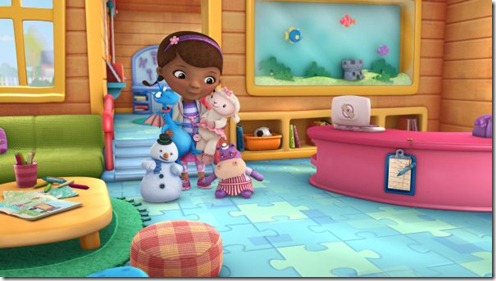 Of course, Disney Junior is no longer just a morning lineup for children on Disney Channel. Now, it is a dedicated cable station that runs 24/7 with kid and family friendly programs and movies. When the channel debuted, we got to meet Doc McStuffins. Doc is now a major favorite of my four year old son. He pretends to be a doctor and I will often hear him singing the songs when playing on his own.
If you are unfamiliar with Doc McStuffins, please watch this small segment.
As a parent, I love that Doc uses real terms for things (though some are made up), incorporates items to help ease kids fears of medical professionals, promotes women as professionals, and embraces stay at home fathers. There are also great online Doc items on the Disney Junior website.
While at Disney Social Media Moms Celebration, I will be attending a break out session that will be with the executive producers of Doc McStuffins. It will be wonderful to hear how they select topics for the show and make them developmentally appropriate for our children. I know that thanks to their work my youngest is even more well versed in staying hydrated, getting rest, being compassionate, and other healthy living items.
Are you a Doc McStuffins fan? What is your family's favorite character or part of the show and why? 
Disclosure: Although we paid for our own trip to Disney World to attend the Disney Social Media Moms Celebration, we were given an incredible deal from Disney.  Also note that Disney never asked us to blog about this event. As a long time Disney fan, it is my pleasure to share my experiences from the event. Thank you to Disney Junior for the photo and more clips can be found on their YouTube channel.
Tuesday, March 27th, 2012
As I have mentioned before, my oldest son can sometimes be a reluctant reader. It took him a long time to accept chapter books and not be intimidated by lack of pictures. NHL is a third grader and loves to read about science, people, and places. If we have tour books around the house for an upcoming vacation he will read them. I have absolutely no complaints about this. As a reading teacher, I applaud almost any type of reading a child will do.
Last year, while at Disney Social Media Moms Celebration, I briefly met Tracie A. Cook. Tracie, who runs Vacation Field Guides, is a veteran teacher and Disney fan who is also an author.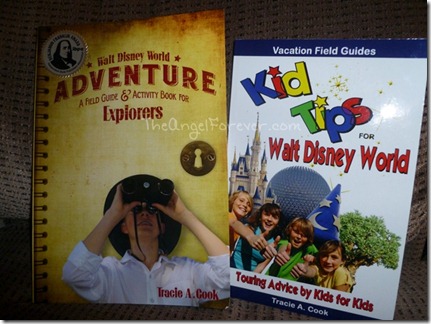 When these books arrived the other day, the boys were so excited. I explained to them that both were books about Walt Disney World that were made just for kids.
Vacation Field Guides – Kids Tips for Walt Disney World
Kid Tips for Walt Disney World: Touring Advice by Kids for Kids
is just that. The book contains thoughts, via quotes, from children ages 7-15 about Walt Disney World.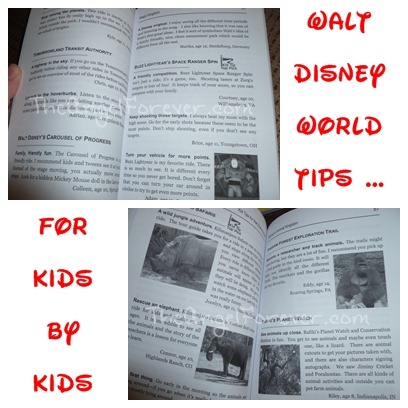 There were things to know before you go, specific items to see/do while in each of the parks (with specifics about some rides), dining suggestions, and many other items. NHL enjoyed reading these and weighing in on what his views were since he has been to Walt Disney World multiple times now. I also know he's excited to possibly help Tracie by filling out a survey for upcoming books. I think the kid connection will help get kids involved in planning your upcoming trip.
WDW Adventure: A Field Guide & Activity Book for Explorers
Walt Disney World Adventure: A Field Guide and Activity Book for Explorers
is an interactive book for kids to learn while exploring the magic that is Walt Disney World. As an educator, Tracie has packed this book with a lot of items to make children think while completing their exploration. As I have said forever, there are so many EduMICKational experiences within Disney World if you take the time to look for them.
The book begins with a letter to the explorers, key to navigation symbols used in the book, and some tips before they head into the parks. From this point, there are pages filled with items to complete, locate, find, and research in fun ways while touring. Yes, you will want a pencil to write down items as they are located. Here is one of the pages that caught my son's attention when looking at it.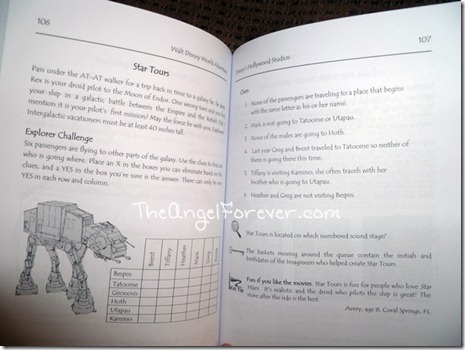 I have to admit, I am a little jealous of this book. I want to head into the parks and try these out. The teacher in me thinks that it looks like a great hands on learning exercise while having a lot of fun. NHL will definitely be reviewing this after he tests it out on our upcoming trip to Walt Disney World.
I would love to know if your children (or you) have tried either of these books and you have any tips for children testing out the adventure. As always, please share what you have read recently. Be sure to link up to your book posts in the comments below. Include something you read on your own, with a child, or someone else. Tuesday Tales are all about spreading the love for books.

Disclosure: We received these books from @WDWFieldGuide in order to facilitate this review. No other compensation was given. The opinions expressed in the review are my own. Two Amazon Affiliate links are included in this post for the books mentioned. I will receive a percentage of money for the sale should you opt to buy the books through these links.
Monday, January 2nd, 2012
It is hard to believe that 2012 is here. Once again, the year went by with a lot of fun, photos, and memories. Here are just some of the highlights from the year that was 2011.
January:
Mother Nature started her tricks with a lot of snow that came our way. We had fun making memories with the sled in our own yard.
I started writing Education posts at The Disney Driven Life and introduced it to everyone. Thank you to J.L. for the amazing opportunity. I look forward to getting back on track in 2012.
NHL lost three more teeth during the first three months of the year. Much relief as they came out without dental assistance.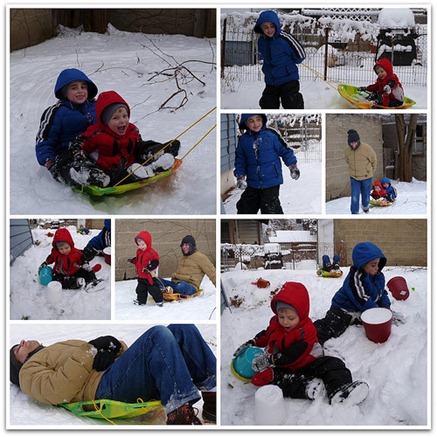 February 2011:
The Snowpacalypse welcomed the month of February threatening 18-30 inches of snow. It left lots of the white stuff and tons of ice damage. Our neighbors probably had a laugh with knee-highs on our roof.
With all of the freezing cold, even the little guy was trying to ride Tony Pony to Disney World to escape. Of course, we were gearing up for Disney Social Media Moms Celebration 2011 in March.
We continued to take the boys to introduce them to hockey. They had a blast checking out all of the extras between the on ice action.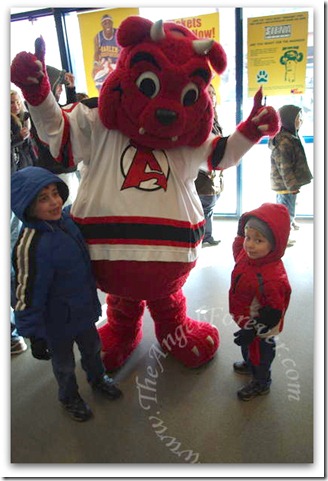 March 2011:
Mother Nature teased us with warmth to melt snow mountains early in the month, only to knock us down with an ice storm to remember. Crackling trees and ice pelting the house is hard to listen to in the dark.
A magical trip to Walt Disney World for the Disney Social Media Moms Celebration allowed me to see amazing friends, learn, and have fun with my family. Lots of items from that trip were shared throughout the months ahead.
Of course, the reality world hit hard once we got back from our magical adventure. Tough decisions were ahead and left my head spinning. All of this made me remember the wise words of Rene Syler – The Good Enough Mother.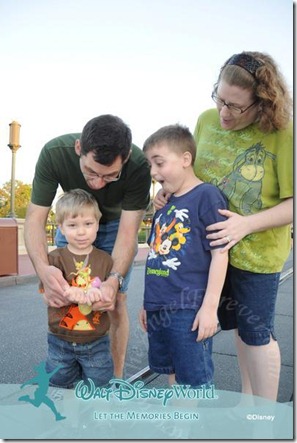 April 2011:
Passover preparations were dominant this month. Making lists, shopping, and getting the house ready. Of course, we also captured memories of the holiday itself.
Lots of moments where I wished I was not the adult who had to make decision. Thank goodness, JSL helped to keep me smiling along the way.
A routine visit to the dentist for NHL revealed the need to see an orthodontist. We made the appointment for several months later in June, but knew the missing adult tooth was going to be something to contend with.
May 2011:
Even moms need field trips. Yes, the weekend before Mother's Day, Cutestkidever and I jumped into the car for a lunch date with Rene Syler.
JSL's 4th birthday and new love for Jake and the Never Land Pirates required working on a theme for his party. Supplies were bought and cupcakes were made.
The sun coming back also provided an opportunity to test out our new grill, plant some veggies, and attempt to regrow our front lawn.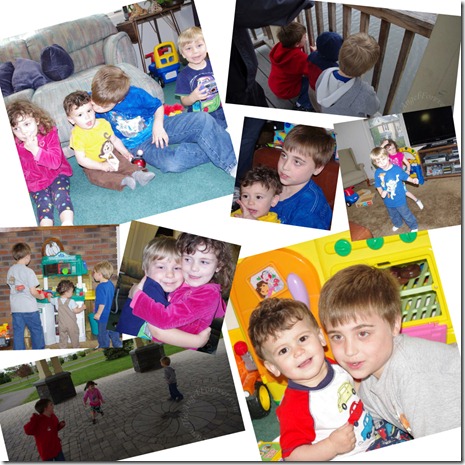 June 2011:
After taking NHL out of a school he had been in since kindergarten, TechyDad and I watched as our second grader started to flourish in a new school. Once again, we started to believe in the education system. This entire drama made it SO hard to bite my tongue and keep a lot of things to myself.
Father's Day we spent a fun day together. We had lunch out, went mini-golfing, and had dinner with Nana and Papa. It reminded me of how special these moments together are.
The end of June marked a major milestone for TechyDad and me. We celebrated out 10th wedding anniversary. Memories of our special day, honeymoon at Walt Disney World, and everything over the ten years together came flooding back. Of course, the day of our actual anniversary was a house nightmare. A plumbing fix resulted in us moving out for several days.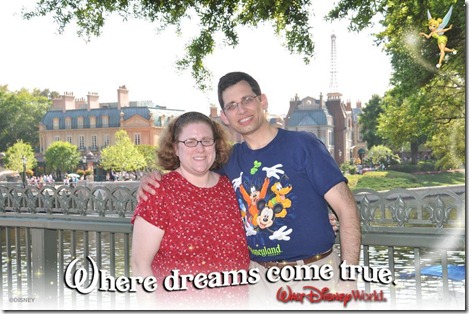 July 2011:
The month started with a visit out to see my brother and his family for 4th of July. While there, we went cherry picking and beat our previous record. A day at Niagara Falls was also included in the fun adventures.
Both of the boys were home with me for the entire summer. We looked for fun activities to do. We often ended up at the library for learning and crafting.
We also spent a lot of time at Michaels crafting our way around the world. Yes, Michaels and Crayola teamed up to make a great passport of crafts for kids to do that were mostly free. The kids learned so much and we found some great new crafts to try later on.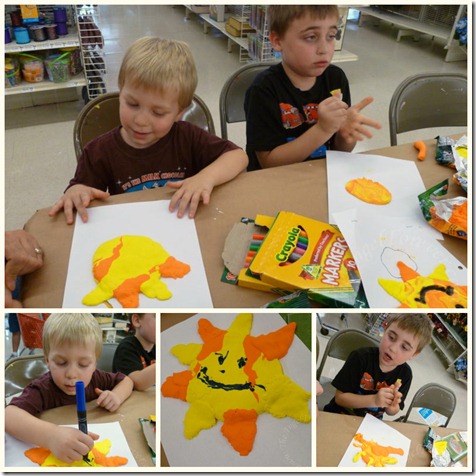 August 2011:
At the end of July, we started to think about a magical getaway to celebrate our 10th anniversary. Shortly after this, we booked a fantastic trip to relive our honeymoon at Walt Disney World. Everything was planned from the hotel, dining, and place for the kids to stay over Labor Day.
NHL turned 8 in August and requested lion cupcakes. We documented the construction process and birthday celebration.
The end of the month was heart breaking. We watched as Hurricane Irene wrecked havoc up and down the east coast. Thanks to the fear of the kids being stuck with no power and our flight getting canceled, we postponed our big trip to Disney. Being responsible adults was tough.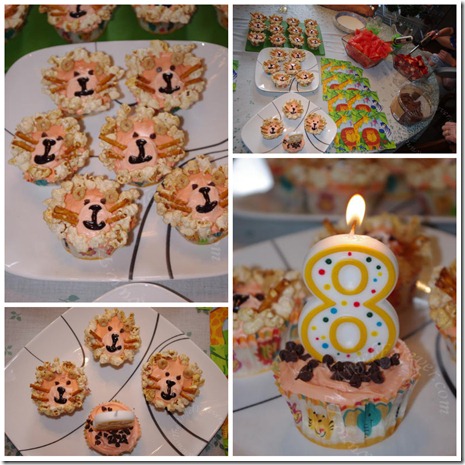 September 2011:
The boys started back to school after Labor Day. NHL loved his new school and was settling into third grade. JSL thrived at his familiar nursery school and we had lots of fun going apple picking with his class.
As a Type-A personality, I am a planner. So it was very rare for me to pack up in just a few days notice to head to New York City for the first ever SheStreams Conference. It was an amazing time seeing friends, learning, and getting away for a weekend. A huge thank you to all of those that made it a magical and empowering weekend.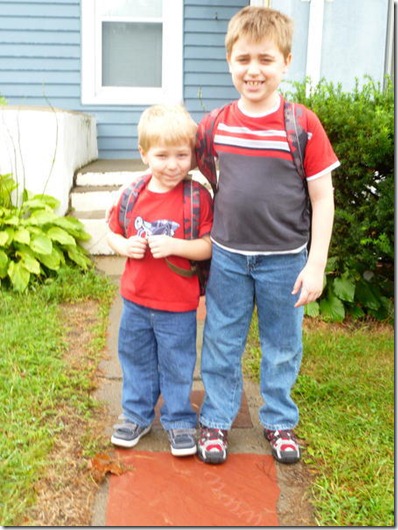 October 2011:
As a third grader, NHL started to take band in school. He picked percussion instruments and drum practice even got a Disney touch thanks to Nana and Papa.
During the month of October, two large packages arrived to host parties. The boys loved learning and playing with LeapFrog items during the Learn, Create, and Share Party. The LeapPad had been an amazing addition to our family learning electronics. HexBugs also invaded our house for some glow-in-the-dark holiday fun.
Halloween was a lot of fun thanks to everyone staying healthy. NHL was Darth Vader, JSL was Jedi Tigger, and even TechyDad dressed up. Of course, Snowtober threatened to make things more interesting just a day before heading out.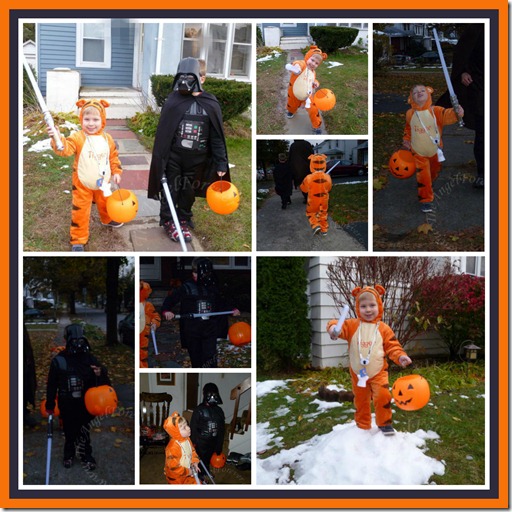 November 2011:
The start of the month meant going to a fun event for bloggers at Price Chopper, headquarters. The Price Chopper Holiday Cheer afternoon showcased endless holiday entertaining ideas. Of course, I wanted to highlight the Decadent Desserts line.
This was also the month that my entire family fell in love with Susan Egan. I had been lucky enough to see Susan at Disney Social Media Moms in March, but her new CD review was a hit in our house. My little guy even had a crush on her and certainly did care more than Nina.
The boys learned about what an aufruf is and spent a lot of time with family in November during Thanksgiving weekend.
December 2011: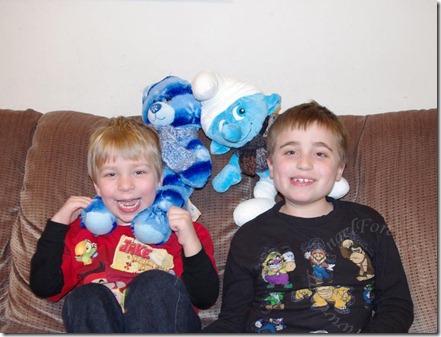 There were so many other things that made 2011 special and amazing. Thank goodness that is what archives are for. We can look back, laugh, cry, remember, and reflect.
What are some of your favorite part of the year that was 2011?

Tuesday, December 6th, 2011
What, you ask, is controversial about Mickey Mouse and education? I know many of you are telling yourself that there is so much that Disney, Mickey Mouse, and the rest of the gang can teach your children. You do not have to sell me on that. As NDM183, I write about the world of education in The Disney Driven Life. I have used Disney within my past classroom, with my own children, and beyond.
I have been on a bit of a hiatus with my post on The Disney Driven Life. Then, I had an idea for a topic. Always on the minds of parents is whether or not it is "ok" to take a child out of school for a vacation. Being an educator who once thought a certain way, and now a parent that has slightly altered her theory – this seemed like a great topic to pick up.
What I did not expect was the controversy to hit so quickly. When I posted a question to my teacher friends on Facebook, it got heated quickly. Parents of children came in to defend their views. People talked about what they did as children and now as parents. It made me wonder if I should continue on.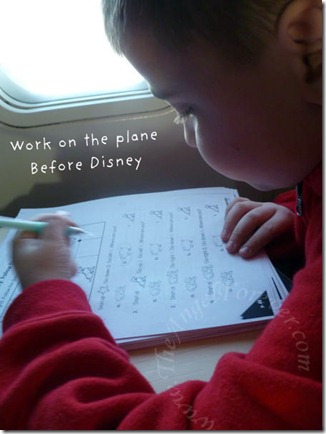 In the end, this heated commenting sparked an idea. My almost finished post morphed before my eyes. It quickly became at least a three post series.
My latest post on The Disney Driven Life: The Mickey Mouse Over School Dilemma – Part 1 is all about how the need to talk about this topic came to fruition. Please stop by to say hello and check out the other magical posts from my Disney Drive Life friends. My other posts there can be found under NDM183 – that's me!

Sunday, August 21st, 2011
As a teacher, you would think that I would know when kids need to learn to cut and paste. Well, you would be wrong. I have now been caught off guard with both of my kids. Thanks to this, we spent time this summer practicing and working on cutting and pasting skills. To help make this more fun, I tied in Disney. Shocked, aren't you?!
My latest post on The Disney Driven Life: Cutting and Pasting Practice with Disney is all about the project that we did and more ideas you can try. It really is amazing how much time kids will spend cutting and pasting when they have items that they love in front of them.
Please stop by to say hello and check out the other magical posts from my Disney Drive Life friends. My other posts there can be found under NDM183 – that's me!
So what other ideas do you have for cutting and pasting practice with younger kids?
Do not forget that even older children need to work on these skills since they do not use scissors as often as younger kids may in school and when crafting.

« Previous Entries