Grilling Goodness
« Previous Entries
Sunday, June 28th, 2009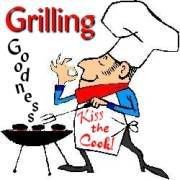 This was posted on Friday, but we were on the road. Just got home from a long weekend visiting my brother, SIL and sweet little niece. Now we are home and getting the kids ready for bed and hoping back into EA Sports Active. I will be finishing up my 30 Day Challenge tomorrow!
1. When you were growing up dreaming of having children…dreaming of what their names would be…did you stick with those names? – In my family (and hubby's too) we follow the Jewish tradition of naming after special people that have passed away. Names of my future children were never really in my head, just knew I would have kids. However, a name I loved growing up is the name of my niece.
2. Are you affected by the death of Michael Jackson? – I will admit that I was stuck watching Twitter and online media as things were unfolding. I grew up with MJ and it is very sad to watch how his life unfolded.
3. Do you use your dishwasher and your fireplace? – Definitely use our dishwasher, but no fireplace here. Even if we had one I would never use it since the smoke bothers my lungs and asthma.
4. Have you ever been on a mission trip? – No, but a lot of my former students had.
5. Will your kids participate in a Vacation Bible school this summer? – We're Jewish and do Hebrew School all year.
6. What about the economy is affecting you the worst? – Worrying about savings and the future, especially for the kids. Thanks to increasing costs of everything the day to day tasks can really get to you.
7. Do your kids do chores? – We are starting to give chores to NHL (almost 6 and going into 1st grade).
8. Do you use energy efficient light bulbs? – Yes, I think there are only a handful of bulbs (in places we rarely go) still have the regular bulbs.
Head over to Golden Goodness to play along!
Saturday, June 20th, 2009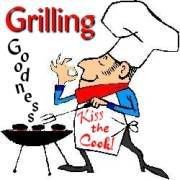 1. What do you like most about your skin? – Most of the time my skin is really clear. I will see that as good through my way fair coloring and freckles.
2. Does your spouse mind grocery shopping for you or with you? – We typically do a trip together. Neither of us mind going alone and JL will often go alone on his way home from work. Since he does most of the cooking he can look for what he wants.
3. Do you have access to a pool for the summer? – There are a few public pools locally, but not too sure about them. I miss going to my Nana and Papa's pool and spending almost all summer there.
4. Do you have plans for Father's Day? – It depends on the weather. We may try to go strawberry picking, or perhaps to Six Flags to use our passes for the first time this year. Of course, the constant rain may stop that. We will probably do lunch out where hubby wants and then we are having pizza and wings with my parents for dinner.
5. Is there anything that terrified you as a child that you find …. now? – Can not think of anything really.
6. If you could do something instantly, what would it be? - If it was for the family, get a new/bigger house. If it was for me, drop the rest of the weight that I have been working on.
7. What would you do to entertain visitors from out of town? – Would take them to one of the local museums. There are several so lots to pick from. We could go up north to more historic areas and the lake (no less Six Flags). We are also close to caves that are a great things to go and see.
8. If your best friend owes you money, do you bug them until you get it? – I used to be bad at asking for money back. I never kept track, but now I do and patiently ask for it from time to time.
Head over to Golden Goodness to play along!
Saturday, June 13th, 2009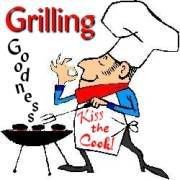 1. What's the heaviest thing in your purse? It depends on whether I have things in the diaper bag or my purse. Most of the time it would be my double pack of EpiPens just in case I need them thanks to my walnut allergy.
2. Do you mostly use cash or debit/credit cards? Hardly ever have cash on me. I need to make an effort to keep at least a few dollars for emergencies.
3. Do you cut your hair shorter in the summer or pull it up a lot? I just had my hair majorly chopped before going to Disney World. It is about shoulder length when it curls up. I can pull it back when it is really hot, but most of the time it is in a headband.
4. Do you like your man scruffy or clean shaven? Hubby knows that I am not into stubble or face fuzz.
5. What have your children done/said to embarrass you lately? Let's just say it involved a certain kindergarten kid and inappropriate behaviors that resulted in a phone call home.
6. Do you use plug-in type air fresheners around the house? No, most make me sneeze.
7. Do you have any interest in the NBA or NHL finals? (Do you even know who's competing?) No real care about the NBA. I have to admit I have hardly followed the NHL this season. Used to follow hockey a lot — before marriage and kids. Of course last night my philosophy was anyone except the Wings. Goes back to AHL days for the reason.
8. What is weighing heavily on your mind lately? Not sure what to do about 1st grade next year for kindergarten kid. Will be spending a lot of time this summer researching all of our options.
Head over to Golden Goodness to play along!
Saturday, May 30th, 2009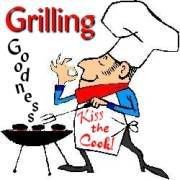 1. If you had 10 hours at home alone, what would you do? – What is time alone? I do not understand . . . seriously! IF I ever had that much time alone I would probably sleep some, knit, and work out. Basically do things that are hard to do with all three boys around.
2. Do you have a fond memory of your dad? – Yes, it has been especially fun watching my father as a grandfather. He is much more relaxed and really plays with the kids. He was great when I was growing up, but more stressed with work and everything.
3. Do you prefer the pool or the beach? – Pool all the way. Not into dealing with sand or that many hours in the sun with dirty water.

4. What's the furthest you've driven for one day of fun? – One day? Hmmm. . . for one night I have traveled 4-5 hours for a hockey game. Of course, this was before being married and having kids.
5. Solid, clear solid, clear gel or aerosol? Deodorant of choice, that is. – Since they no longer make my clear semi-solid –> I am forced to go with clear gel that is unscented.
6. Do you tan or burn/peel? – Thanks to putting a ton of sun lotion on I try not to let my extremely light red headed skin burn.
7. What's your favorite pasta-based meal? – Veggie lasagna with lots of vegetables in it. You know, so little pasta is actually involved.
8. Do you wax or pluck your eyebrows? – Just had my eyes waxed after a long hiatus (having kids with me all the time makes it tough). Please note I will never have them threaded again – OUCH!
Head over to Golden Goodness to play along!
Saturday, May 23rd, 2009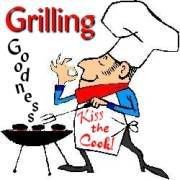 1. Do you have a cell phone that allows you to check your email? – My cell phone could access the internet, but with our plan it would cost me an arm and a leg.

2. Have you ever caught a foul ball at a baseball game? – No, but I did catch a flying puck at a hockey game a long time ago.

3. What foreign accent can you imitate the best? – None, don't even try them since I have no interest in trying to imitate them.
4. Do you have plans for Memorial Day? – Not too sure. We may use our Six Flags season passes for the first time. Aside from that we are up in the air. Of course I also want to catch up on blogging about our trip to Disney World
5. Does your hair look decent if you let it air dry? – I only let my air air dry. If I use a blow drier it frizzes more and looks like I stuck my finger in an electric outlet.

6. When is the last time you went to a waterpark? – We went to Sesame Place a few years ago. With the Six Flags season passes we can use the waterpark there for free!

7. Do you turn on your porch light every night? – Hardly ever put it on. We pay the electric company enough money as it is.
8. Have you ever had to call the fire department? – Never had to call the fire department. Still when we have called 911 for the boys febrile seizures it was the fire department that showed up as first responders.
Head over to Golden Goodness to play along!
« Previous Entries