interesting
« Previous Entries
Sunday, October 21st, 2012
Just stepping into a Disney park is a magical experience, now imagine special events that will unfold each and every week with even more fun coming around the next week. On October 17, 2012, Disney Parks announce their new Limited Time Magic for the next 52 weeks. The news was unveiled in Times Square where a giant ice castle was on display in the middle of New York City.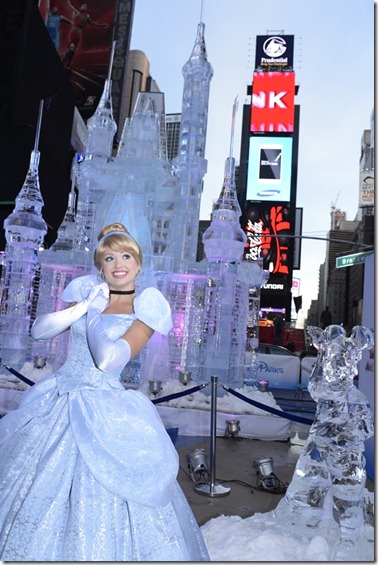 In case you were curious, the ice castle was 25 feet tall, 9 feet deep, and 15 feet wide. It was made with 45,000 pounds of ice. Here is a video from Disney Parks all it featuring Jennifer Mason, Ambassador – Walt Disney World.
If Disney can create this magic memory in the middle of New York City, imagine the items that will be on the agenda this year during the Limited Time Magic. Here are a few of the items that Disney has already mentioned for the Limited Time Magic:
True Love: Celebrate romance and enchantment throughout Valentine's Week with special moments and entertainment geared to lovebirds. Guests can celebrate their Valentine as Magic Kingdom and Disneyland turn up the romance, complete with their iconic castles bathed in hues of red and pink. Disney Princes join their Princesses to meet park guests in special settings, prix fixe menus turn up at select restaurants and Valentine collectibles will be offered for the week.
Independence Week: It's red, white and blue as Disney Parks salutes America with a 4th of July Fireworks Party — for an entire week, with patriotic lighting bathing the Disney castles on both coasts. Mickey Mouse appears in his patriotic finest and guests will find special USA shirts, Ear Hats and other limited-edition souvenirs.
During "Long Lost Friends Week," lesser-known Disney characters will move from the shadows to the spotlight with meet-and-greets on both coasts. Photo opps with characters that could include Flik, Clarabelle Cow, Remy, Tweedle Dee and Tweedle Dum will surprise and delight guests. And Disney guests will even have the chance to vote online for which characters they want to see.
Pirate Week:  Why talk like a pirate one day when you could celebrate these scalawags all week long? The adventures of Jack Sparrow come to life like never before during a bicoastal buccaneer bash in which Disneyland and Walt Disney World become pirate-palooza: pirate bands, pirate meet-and-greets and more.
Dapper Dans Sing Boy Bands: Dapper Dans, the iconic quartet from Main Street, U.S.A., will add a special finale to their show, claiming the title of the "Original Boy Band" and delivering a medley of hits from One Direction, *NSYNC and the Backstreet Boys.
Unleash the Villains: A Friday the 13th in 2013 is a special day, so Disneyland and Disney Hollywood Studios are staying open until the 13th Hour (1 a.m.). Maleficent, Capt. Hook, Jafar and other Disney villains host a dance party, complete with limited-edition collectibles and nighttime mischief on Sept. 13.
Golden Horseshoe Revue: The fabled Frontierland show returns to Disneyland for one month only, bringing back the corny jokes and enduring songs that were often enjoyed by Walt Disney himself.
Yes, it truly does look like an amazing year ahead for guests that travel to a Disney park. For more information about Limited Time Magic, guests should visit www.disneyparks.com.
So will you be heading to Disney in the next year to experience Limited Time Magic? I would love to know all of the details as a life long Disney Parks fan.

Disclosure: I was invited to the event in NYC, but was unable to make it. As a lifelong Disney fan, I wanted to share this information with all of you.
Wednesday, October 17th, 2012
Every time you go to Walt Disney World or another Disney park, you are part of a story. The rides, shows, Cast Members, and all of the little details are part of the tale. Now imagine being invited to hear a real Disney author talk and then get a tour of Epcot to see where his visions came from. This happened to me in April when I went to the Disney Social Media Moms celebration and heard author Ridley Pearson explain how The Kingdom Keepers and Peter and the Starcatchers were born. After the session, he took a group of us to visit Norway in Epcot and ride on Maelstrom. This only seemed fitting for the Disney Wordless Wednesday theme of Story Telling.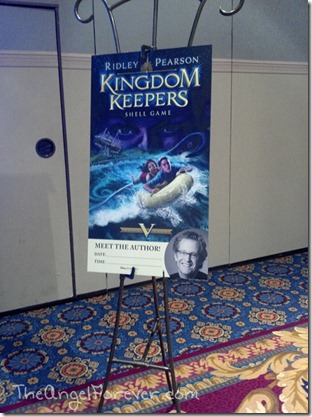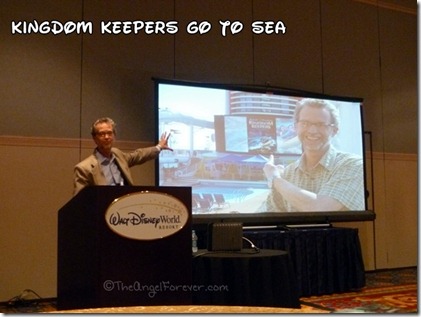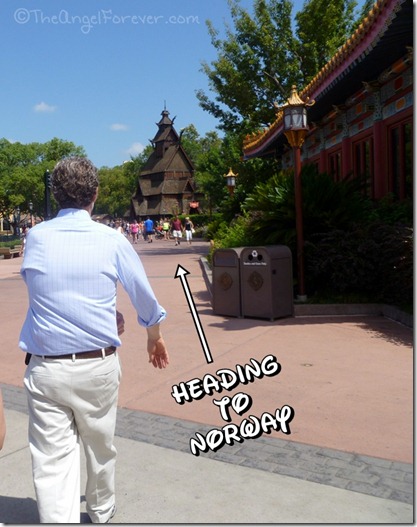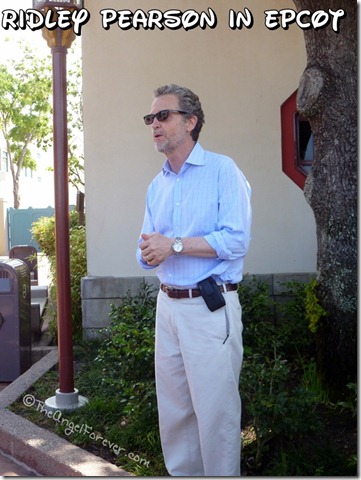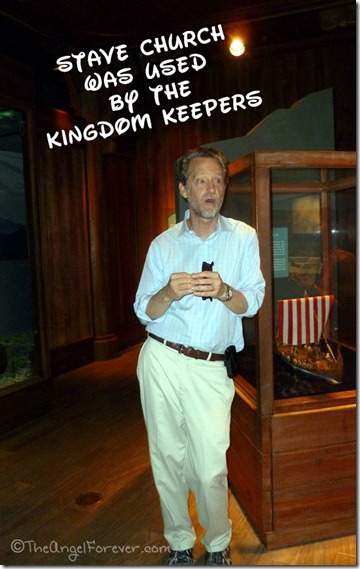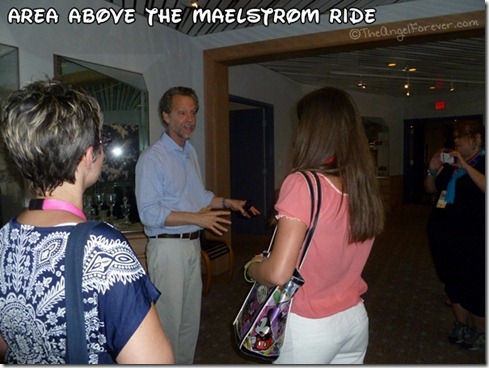 Be sure to stop by Focused on the Magic by clicking on the button above to join in the Disney magic this week.

Tuesday, August 14th, 2012
This summer appears to be filled with Harry Potter. Last year, NHL saw the first movie and adored it. For his birthday, he received the Harry Potter LEGO games for his Nintendo DS. It was love at first sight. He quickly completed the games and seemed to want to know more about Harry, Hermione (his favorite), Ron, and the others. Then, of course, he happened to pick out Harry Potter style glasses when he needed his first pair in the spring. When school ended, TechyDad and NHL started to read Harry Potter and the Sorcerer's Stone for the first time. They are enjoying it so much, they just finished Harry Potter and the Chamber of Secrets over the weekend.
Yes, now NHL and TechyDad will begin reading the third book in the series by J.K. Rowling. This means that, once finished, NHL can let us know if he wants to try watching the third movie. Our rule is that once you read the third book and beyond, you may watch the movie. Of course, when NHL started to read the books again – his interest in Harry Potter LEGO game and figures started back up. Even I started to get creative one day. Recently, NHL received a fantastic book called LEGO Harry Potter: Building the Magical World.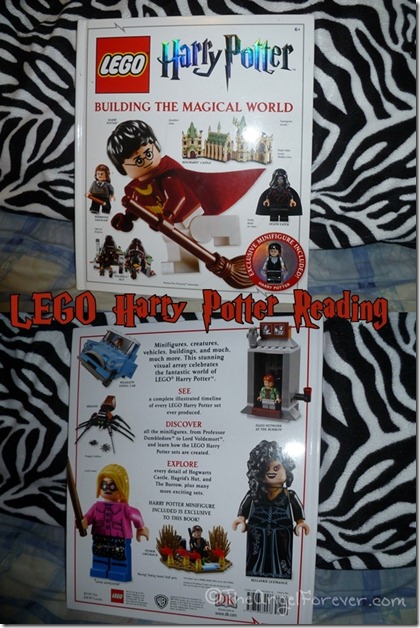 This book has been in the car, on the go, and in NHL's hands a lot since he received it. He is fascinated with the characters, mini-figures, history, and tales of Harry Potter. LEGO enthusiasts who are big Harry Potter fans will really like seeing the history of the collectables since they were released.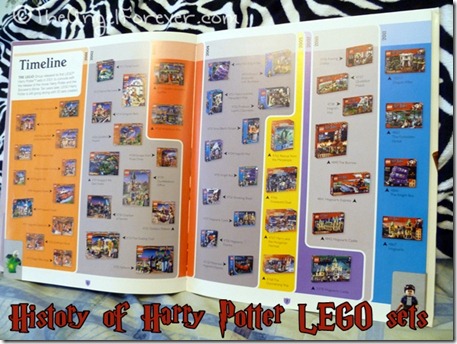 One of these days I want to sit down and really get a chance to read it because it is filled with so much information. You can read about your favorite character. NHL's is Hermione and this is the page dedicated to her.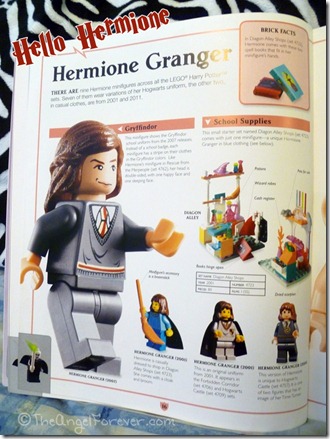 Another thing that was really interesting to see were how the LEGO characters changed over the years. Not only did they grow up on the big scene of Harry Potter, but their LEGO figures morphed as well. Here is one example.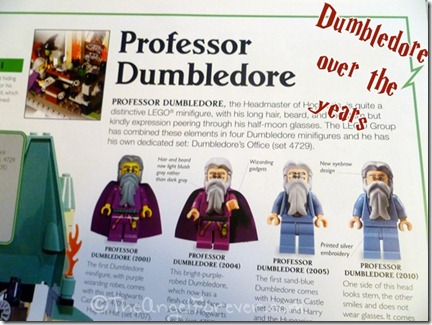 I love that there are books available for older children that are not simply traditional chapter books. NHL adores this book and, as a parent, I am thrilled that he is reading and learning about something new. They are also great for parents and children to look at together to discuss a common hobby.
What books are you reading right now? I would love to know.  Please be sure to link up to your book posts in the comments below. Include something you read on your own, with a child, or someone else. Tuesday Tales are all about spreading the love for books.
Disclosure: One Amazon affiliate link is included and, should you purchase the book mentioned, I will receive a small percentage from the sale. As always, all opinions are my own.
Monday, August 13th, 2012
When I was in fifth grade, my teacher Mr. D introduced me to the world of Carmen Santiago. I was on a mission around the world learning about people, places, and things. I was able to problem solve with friends to apprehend this notorious fugitive all while at an old style Apple computer while playing a game. Later on, my parents bought a game where I was a surgeon. I had to read about my patients health conditions and then help them to get better. Games allowed me to gain confidence in my problem solving skills, and use of technology.
All of these moments helped change my world. I was sold on the benefits of educational gaming. My views grew stronger as I used games while tutoring children who were reluctant readers. Then, I found games that helped to reinforce content in my own classrooms. Now, as the mother of a soon to be kindergartener and fourth grader, I allow my children to use them as well.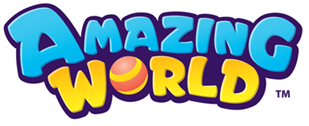 Of course, finding games that I am comfortable with is not always easy. Many are violent, filled with more game than learning and/or problem solving skills. I often rely on word of mouth from my friends, or a great campaign opportunity to introduce me to something I had never heard of. Thanks to Global Influence, I recently found out about a new game for children called Amazing World by Ganz Studios.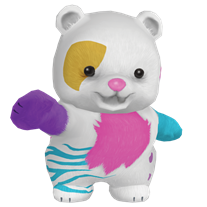 Since I have been looking for a new game for my oldest son to try, I allowed NHL to test out the free version of Amazing World. Once we downloaded the game, we were transported into the virtual world full of Zings. If you were curious, Zings are the citizens of Amazing World that are able to be named, customized, and get challenged along their adventure. NHL named his generic free Zing – Agent Z (homage to Agent P) and he was off. Within minutes, he was hooked. He was laughing at the interactions with other characters. The 3D colorful and fun environment within Amazing World engaged him like I have not seen in a while. I loved that he was reading, solving puzzles, and navigating throughout the world. He was thrilled to locate new items, collect prizes, and figure out how to build his own home for Agent Z.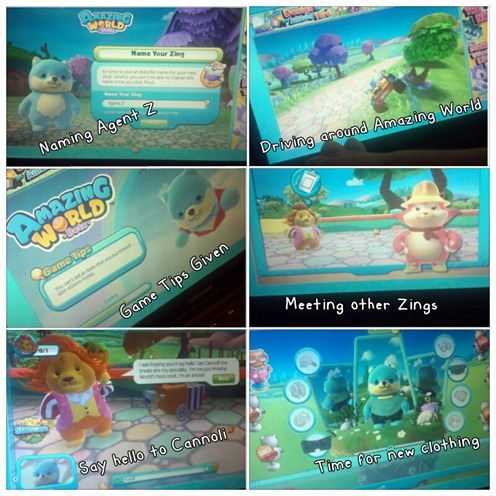 In addition to the free version of Amazing World, you can also register Amazing World plush toys or figures (Zings). They will then come to life in your game and allow you to use an exclusive item within the world.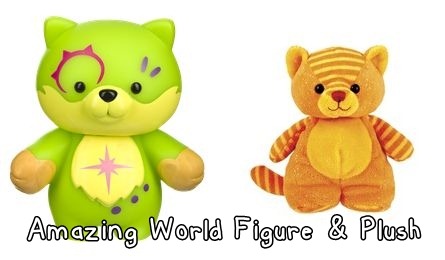 The full subscription to Amazing World also allows players to have full access to the gaming world. The free trial account limits you to the first 20 levels (there are 50), only four friends on your friend list, access to only four Amazing World hosts, and limited items that you can buy in the World Shop. NHL quickly realized that there were items that he could not do, but was okay with it now. I have to admit, with his love for the game, we may invest in the subscription to allow him to have more fun within this world (his birthday is this Friday).
Check out the video to see a bit more about Amazing World:
Giveaway Time:
The folks at Ganz would like to help a child in your life to get started expanding the fun in Amazing World. One lucky reader will receive two Amazing World toys. To enter, you must have a Twitter account and tell the world about the Amazing World game. You must use the hashtag #AmazingWorldGame and mention that the game is free to play within your Tweet. An example:
Come discover and explore Amazing World, a new free-to-play 3D virtual world full of challenges and fun! #AmazingWorldGame
***Do not forget, once you Tweet, please be sure to come back here and link to your entry Tweet in the comments below. This will be the only way that I can track entries and contact the winner.
Please follow the rules above within the comment section. Giveaway begins August 13, 2012 and ends August 23, 2012 at 10:59 EST. You do not have to be a blogger to enter (you will need a Twitter account), but must leave a valid e-mail address for me to contact you for mailing address once the giveaway is over. I will select the winner using random.org and contact you via e-mail. You will have 48 hours to claim the prize. If there is no response, another winner will be selected. Open to US residents only.

Disclosure: I wrote this post as part of a compensated Global Influence campaign. As someone who understands the value of computer based video gaming for children, it was fun to learn and watch my son enjoy something so much. Now, I just hope he will allow me to explore some as well. Ganz will not be held liable for any problems during the administration of the contest, but they are responsible for fulfilling prizes to the winner.
Tuesday, July 31st, 2012
When you log onto your Facebook account what do you see? Do you notice friends and colleagues involved in games with icons that catch your eye and wonder what they are? I know that when I log onto my Facebook page I see a lot of this. Over the years, it has changed quite a bit. When I started, there were games to garden and tend to plants. Then, strategy games with words became very popular.
These days social gaming has grown in leaps and bounds. According to a 2011 Popcap Games Social Gaming Research (September 2011), the numbers show a major trend where people are playing more often and for longer periods of time. Popcap's study showed dramatic changed in one calendar year. Those who play several times a day went from 36% to 44%. The number of people that place over six hours per week more than doubled from 7% to 15%. With the increase of mobile devices, it is not surprising to see numbers change since people can check in with their friends on the go more and devote down time to gaming when home.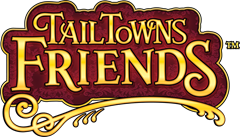 Thanks to Global Influence, I recently heard about a new Facebook game called Tail Towns that intrigued me. It isn't everyday that you hear about a game that is free, has photo-like graphics, and is filled with drama that likens itself to a juicy soap opera tale. While playing briefly the other day, I uncovered a snafu with some of the characters that meant my poor critter was sent packing from an orchard and had been scolded. No doubt, I will uncover more as I have more time to explore.  Yes, Tail Towns allows you to create a getaway where you can customize your home in the country and more.
You can also buy Tail Towns figurines like the one below. When you register to secret code online within your game, you will receive rewards and hidden storylines for your specific character. Yes, this will help to add to the drama of the game and grow the tale that unfolds before your eyes.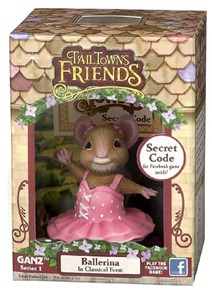 For more information, Tail Towns has a blog, they also have a fan page on Facebook,  and you can also get a taste of the action by watching this fun video:
The folks at Ganz World would like to help you to get started with your adventure in Tail Towns. One lucky reader will receive a Tail Towns figure from the first series. To enter you must have a Twitter account and Tweet the following:
Describe your 'dream garden' or 'country getaway' using the HASHTAG  #TailTowns.
Once you Tweet, please be sure to come back here and link to your entry Tweet.
Please follow the rules above within the comment section. Giveaway begins July 31, 2012 and ends August 10, 2012 at 10:59 EST. You do not have to be a blogger to enter (you will need a Twitter account), but must leave a valid e-mail address for me to contact you for mailing address once the giveaway is over. I will select the winner using random.org and contact you via e-mail. You will have 48 hours to claim the prize. If there is no response, another winner will be selected. Open to US residents only.

Disclosure: I wrote this post as part of a compensated Global Influence campaign. As someone who enjoys social gaming, it was fun to learn more about this dramatic and unique game that continues to intrigue me. Now I hope to find more time to experience more of the fun myself.
« Previous Entries