me moments
« Previous Entries
Friday, May 3rd, 2013
I love flowers and observing them outside. The science teacher in me also adores taking photos to capture their beauty. You may think this means that I like cut flowers in my home, but it would not be true. It sounds silly, but I do not like watching flowers die in front of my eyes. Flowers are at their best when they are still on their full stems and with nature.
For some reason, the flowers in the spring time really catch my attention, especially tulips. It fascinates me to watch as tulips push up from their bulbs each Spring. Some years, we may only have two, other times there may be many more. Each morning, I watch them to see if they survived the night. I can count each of the tightly wrapped buds and see that they are sheltering the beauty within.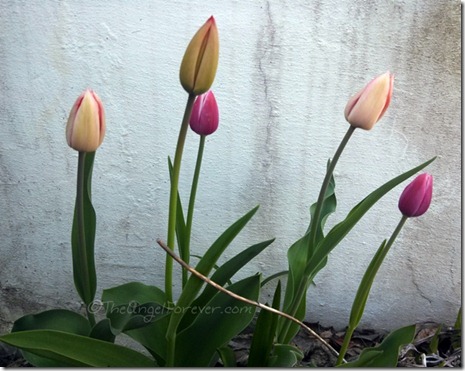 Thanks to animals, we never know what may or not make it through the night. While the tulips are around, I often find myself walking around to catch them at different times of day. Just a few hours after they were closed up, they finally opened up for the first time this spring.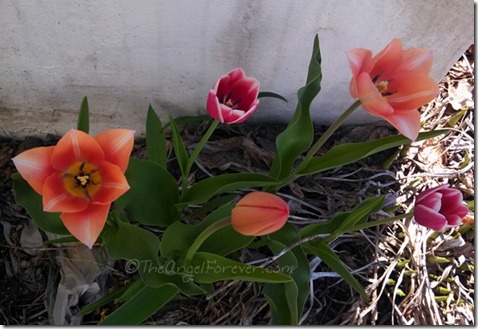 Then their inner beauty shows through as they open their petals, shimmer, and shine in the warmth of the Spring sun.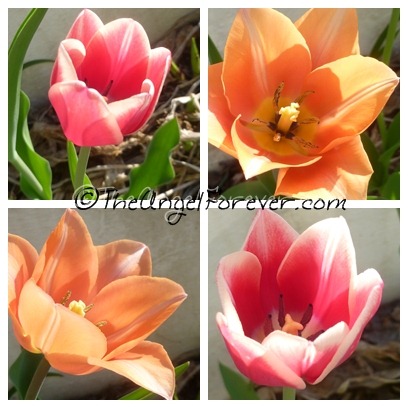 Do you ever take time to tiptoe through the tulips as they say? You know, just take time to observe the beauty around you and forget for a little while about the worries and chaos that can be day to day life.

Friday, April 19th, 2013
A lot of the last few months feel like a blur to me. Thanks to items going on in the background, I was focusing a significant amount of my attention to those areas. During this time, I was able to keep up with blogging and freelance writing. Unfortunately, other projects had to take a backseat. There was simply no time to develop them to the level that was required. Call me a type A individual, but I can't put partial effort into something.
Yesterday, Christina from Well, in THIS House… and I went to a networking event held by Women TIES. The luncheon included an educational program with a focus. The theme was "How to Get Companies to Pay You to Market to Your Audience" with keynote speaker Shannon Cherry.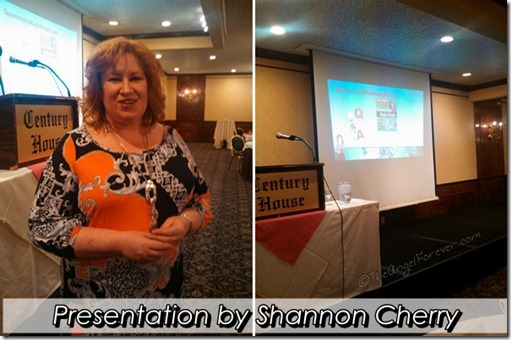 I had met Shannon before, but not on a professional level. Her enthusiasm and helpful hints made the wheels in my head start to go a mile a minute. I drove home thinking about ways to dust the project off and twist it to something new and even more exciting. A huge thank you to Shannon and the other women in the room who are leading the way to empowering more of us to try new things, think outside of the box, and get out of our comfort zones.
Of course, I also hope to connect with more of the people that were at the event thanks to the sheet with contacts. The fun part, one of the people there was a seventh grade teacher that I had for Social Studies.
So this week I ask you, what are items that have served as sparks of inspiration in your life? I would love to hear about them and please include a link in the comments if you have written about them.

Wednesday, April 17th, 2013
Disney's Animal Kingdom is celebrating it's 15th Anniversary this year. It's funny growing up with Disney because I can remember all of these major Disney World milestones taking place. This week, the theme of the Disney Wordless Wednesday is Flora, Fauna, Fantasy. I figured my adventure on the Wild Africa Trek would be perfect for this occasion. There was lot of flora and fauna to be seen, plus it was a fantasy come true to experience the adventure and eat in the Boma.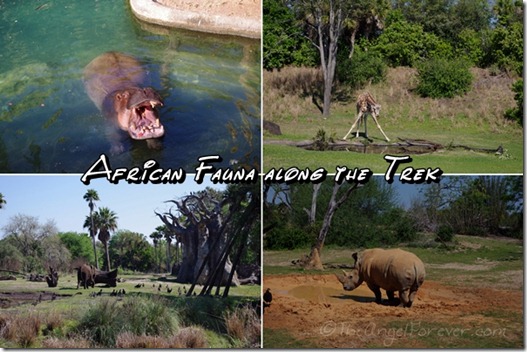 Be sure to stop by Focused on the Magic by clicking on the button above to join in the Disney magic this week.

More posts about the Wild Africa Trek:
Friday, April 12th, 2013
Raise your hand if you often forget to take time to put yourself first. No really, I'm being serious. I think the majority of us could probably say that with the hustle and bustle of our every day lives we tend to neglect our own need for a sort of time out.
While the boys were on Spring break, the stress of some items in the weeks leading up to it left me sick. I had a fever, chills, aches, and was miserable. Thank goodness NHL and JSL were amazing during that time and played together and make sure I was able to rest.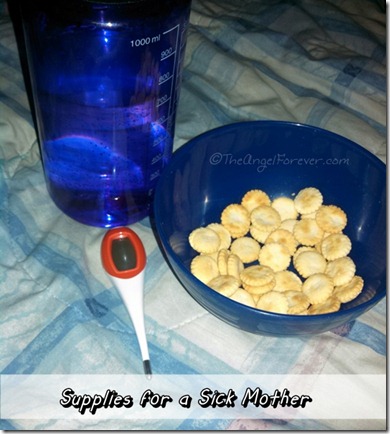 After being sick, I was unable to travel with TechyDad and the boys to a family birthday party that was out of town. I was home alone the entire day. The house was quiet and I had time to do what I wanted to do. I had no work to get done and could rest, relax, and unwind.
Imagine this…time to read with no interruptions.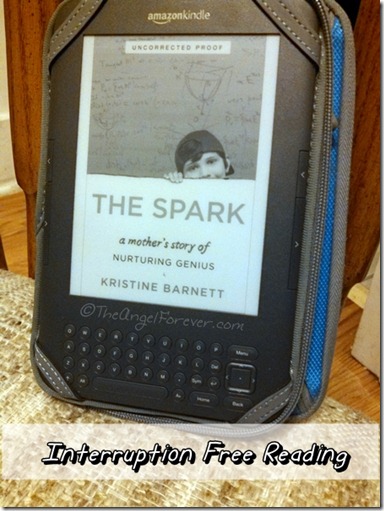 Yes, it happened and I was not attempting this at night when my eyes were heavy. Many times, I fall asleep reading a book. It isn't because the book is bad, no it is because I was so exhausted. TechyDad has had to close a book, move my Kindle, or pry my phone and Kindle App out of my hands while I was sleeping too many times to count.
Then, I had control of the remote, Roku, and Netflix. There was no giving in to watching something the boys wanted. I was able to play some more catch up on Arrested Development since new episodes are coming in May. Oh and while I was watching, I could work on some of my crochet project.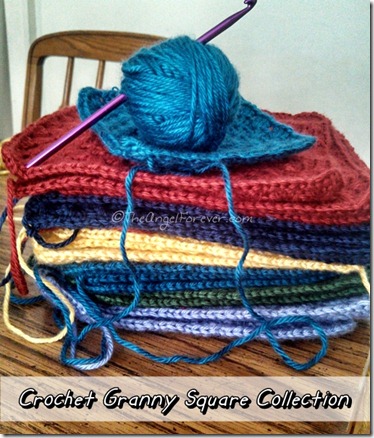 While I never wish I was sick, I enjoyed the quiet day to just relax, recoup, and do things that I enjoy. Had I been feeling better, I would have added a long walk while listening to an audio book.
So, what would your perfect YOU day look like? Think about it and remember that from time to time we all need to put ourselves first to make sure we do not crash and burn.

Monday, April 8th, 2013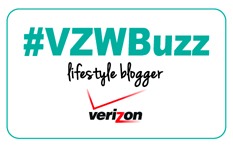 Disclosure: As a member of the Verizon Lifestyle Bloggers, I recently received a RAZR HD phone to test out and share ways that I use my cell phone to make life easier. There was no other compensation. I am a paid Verizon customer, and all opinions are my own.
Here is my time for a confession. I am a list maker. I thrive by making lists. They help me to recall things, stay more organized, and keep on task. It could be the teacher in me, but I really have a hard time when there is no list to keep me going. Of course, there is a problem with my paper list method.

As you can see above, there are three lists and most likely more of them floating around my work area, calendar, and beyond. In addition to this, I am notorious for forgetting my list when heading to the store. There is nothing more dangerous than shopping for groceries without a list.
Just before Passover, TechyDad and I were out to lunch without the boys. As we were planning out Passover Seders and meals, I wanted to make a list. We were researching sponge cake recipes and needed to get some items. Problem, I had changed my purse and did not have paper or a pen. Solution – I quickly added a new app to my RAZR HD.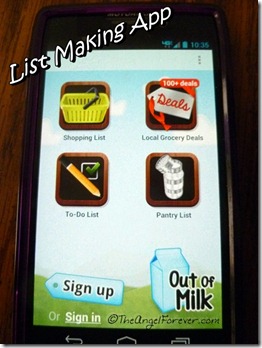 With Out of Milk on my phone, I was ready to go. I can use the shopping list to keep track of items that I need to pick up at the store. Plus, the To-Do List option allows me to keep tabs on items that I need to get done during the day or week ahead. There is more to explore, but that will come with time and I am also curious about the paid version of the app as well.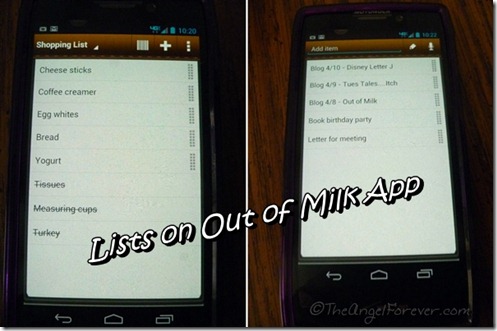 The best part of this free version of the app is that I no longer forget my shopping lists on the dining room table. Let's be honest here, I have done that so many times I can't even keep track. Now, when I am at the store and I think of something I need to do, I can open up the app and add it to my list. Simple, easy, and very effective.
Do you have apps that you use to help with organization and/or daily tasks? I would love to know as I continue to explore more items on my smartphone.

Disclosure: As a member of the Verizon Lifestyle Blogger program, I am testing out different devices and sharing how I utilize them in my life. No other compensation was received and all opinions are my own. We have been long time Verizon Wireless customers.
« Previous Entries