Movies
« Previous Entries
Thursday, April 4th, 2013
Often times, I have to just keep swimming and I try to channel my inner Dory to remind myself of these powerful words. It should be no surprise that I was thrilled to learn that there will finally be a sequel to Finding Nemo and this time it will feature a popular and funny blue fish that we all know and love.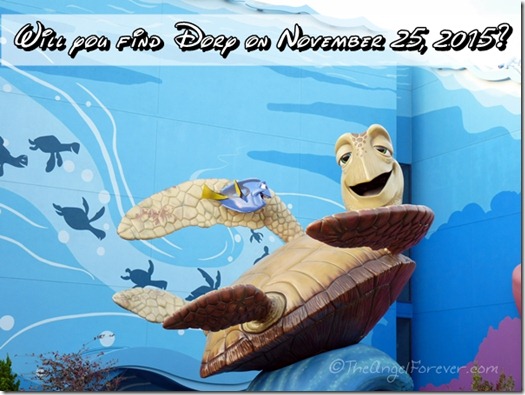 Yes, you read that right. On November 25, 2015, Nemo and friends will be back in Finding Dory. This time around, the story will be centered on Dory.
According to Stanton, "Finding Dory" takes place about a year after the first film, and features returning favorites Marlin, Nemo and the Tank Gang, among others. Set in part along the California coastline, the story also welcomes a host of new characters, including a few who will prove to be a very important part of Dory's life.

I know I can not wait to see Dory and all of the other old and new friends. Of course, while we wait, we can all watch Ellen announce the big news on her show. I love how excited she gets about her love for Dory.
So, will you be going to see Finding Dory when it comes out? I would love to hear about your Finding Nemo memories and what you look forward to seeing in the new movie.

Disclosure: None! This was news that I received from Disney and simply wanted to share. As a long time Dory fan I wanted to pass along this fantastic news.
Thursday, February 28th, 2013
Rewind to 2001. It was the year I finished college, the summer I got married, and the moment I fell in love with monsters. Monster's Inc. came out at a time when we needed to laugh, believe, and be innocent once more (less than a month after September 11). The movie brought us into a world where we learned that laughing was a far more powerful item than fear. We watched the beautiful friendship of Mike Wazowski and James P. Sullivan. Then, we watched the pair overcome their fears to work as a team and help Boo when she ends up in Monstropolis.
TechyDad and I saw the movie when it came out. Now we share our passion for all of our monster friends with the boys. The boys had to go back to see their friends last spring with Nana and Papa just because.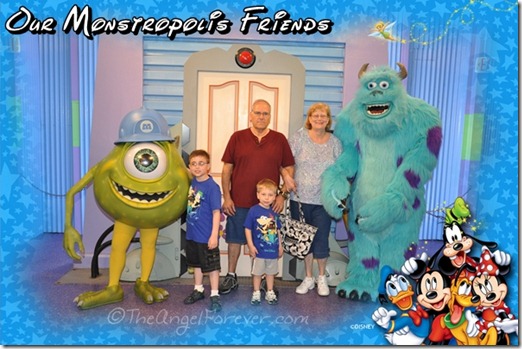 Now, the entire family is excited about a new chapter of the monster tale coming out. This summer, Monsters University hits the big screen on June 21. We will head back to school and see Mike and Sully as they get educated at MU.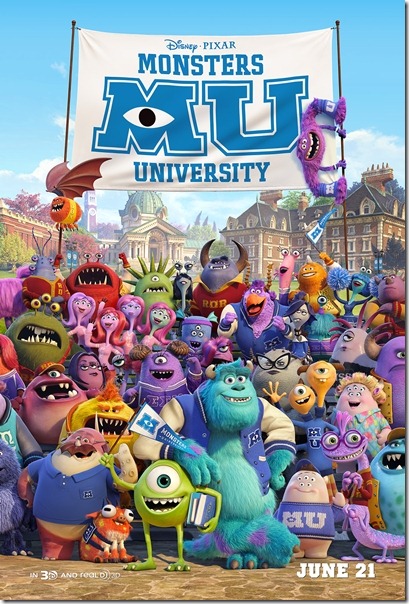 I know that we will be going to see it as a family treat to celebrate the end of the school year. Until that time, the boys will likely watch new trailers about the movie over and over. If you have not seen them yet, here is one to check out what the new movie will be about.
What do you think? I would love to know if you plan on going to watch how it all began with Mike, Sully, and our other monster friends.

Disclosure: Disney PR notified me of the some Monsters University news.  I was not compensated for this and simply wanted to share since I adore all things Disney. You know we will be going to see Monsters University when it is released June 21, 2013.
Sunday, November 4th, 2012
As a kid who grew up in the 80s, I am very familiar with old school video games. I pretty much lived and breathed Mario Brothers, Q*Bert, Pacman, and other familiar gaming friends from the days. This weekend, Disney's Wreck-It Ralph opened and all of the boys and I are excited to finally see this movie.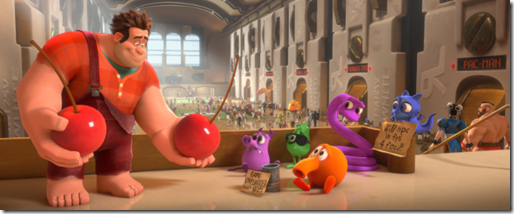 I just know this is something that the kids, TechyDad, and I are going to love. It just seems like the type of movie that we can all enjoy together and talk about after. Who knows maybe later we will even pull out some of the old video games to let them see what we grew up playing.
These are not the only memories that have been flooding back this weekend. The iPad that I won during a Twitter party arrived and it was loaded with Sweet Pickles books. I spent so much time reading these books as a child and now JSL will be learning to read with them. Last night before bed, we sat together and let the book come alive before our eyes.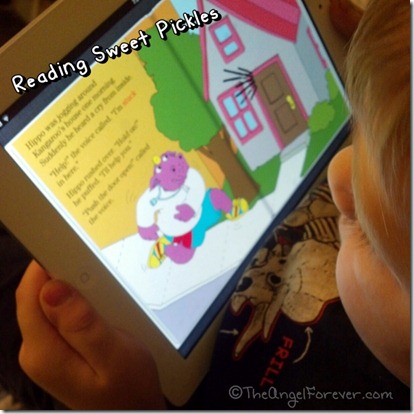 Lots more about these coming soon. Now, I am off to enjoy the weekend with the boys. If you have seen Wreck-It Ralph, I would love to know what you thought. Oh and do you remember Sweet Pickles and their bus?

Saturday, November 3rd, 2012
Dear NHL,
This week you were home from school for a while because of Hurricane Sandy. It was just too windy here to go outside on Tuesday, so we decided to pile on the couch to watch The Lorax.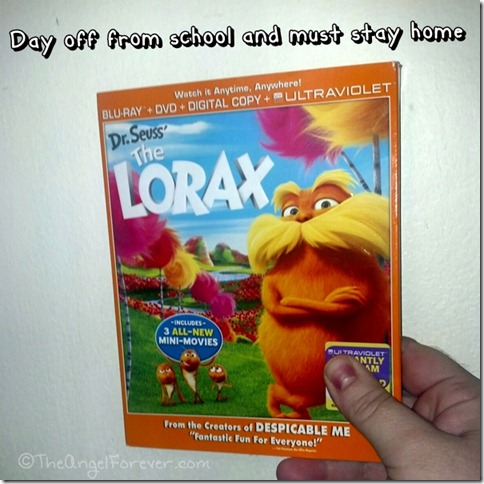 We had seen it this summer while at a library program and enjoyed it a lot. When the movie was over, JSL wanted to go back to a craft activity. While we went off to do that, you watched some of the extra features on the DVD. One was learning to draw the characters from the movie. The only reason I knew was because you came asking for paper, pencils, and a clipboard. You were busy for a long time and I knew you were listening carefully to the instructions. Later on, I went over to your drawing and was very impressed.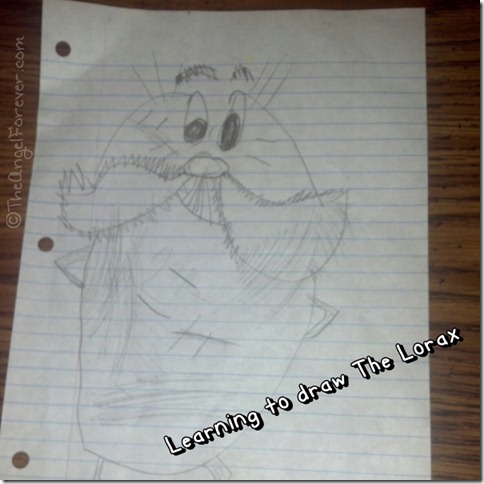 You have shown an appreciation for step-by-step drawing books and videos. It really is fun to see them at the end and realize how you have worked to get to that point in the drawing. I can't not wait to see more in the future with all of your other drawing books.
Love,

Friday, October 5th, 2012
Twenty three years ago, a group of women that we probably never pictured together burst onto the movie screen and created a classic film. Enter Sally Field, Dolly Parton, Shirley MacLaine, Daryl Hannah, Olympia Dukakis, and Julia Roberts who brought us Steel Magnolias. It was a movie that taught us about true friendship, motherhood, challenges, and more.  All of these years later, the movie still holds up.
Lifetime Original Movies has remade  Steel Magnolias and it will be premiering this Sunday.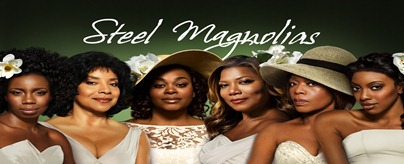 Once again an amazing cast of strong women are playing the characters that we have known for over two decades. The actresses include Queen Latifa, Jill Scott, Alfre Woodard, Adepero Oduye, Phylicia Rashad, and Condola Rashad.
As a Lifetime Mom affiliate, I had the opportunity to get a screener of the movie. The story is the same, the lines practically identical, the acting very powerful. Some items are a little more updated (there is a mention of Facebook), but honestly the only real difference is that it is set in our current time and now there is an all African American group of actors. Since I adored the original, I wanted to see this new version. Would it live up to my expectations or would I hate it? Could I get past recalling Shirley MacLaine playing Ouiser?
Truth be told, I am not entirely sure what I think of the movie. The acting is strong, and the story is identical and scripted words the same. I guess I wish a few inaccuracies had been corrected from the first movie to this new one. Still, I did enjoy seeing new actors showing their interpretation of a classic role. Once again, these beautiful actors (inside and out) show the strength, courage, and compassion needed when being a lifelong friend. Yes, I admit it…I found myself crying with this movie even though I knew all along what was going to happen.
So my question to you this week:
Are you a fan of movie remakes? Let me know why you do or do not like them. I would also love to know if you plan on watching the Lifetime version of Steel Magnolias.

Disclosure: I am a Lifetime Mom affiliate. As a part of this, I was offered a screener DVD  of "Steel Magnolias" to view. No compensation was given and the opinions expressed are my own.
___________________________________________________________________________
Thanks to Kailani at An Island Life for starting this fun for Friday. Please be sure to head over to her blog to say hello and sign the linky there if you are participating.
Aloha #223
« Previous Entries