As I sit and type this, my birthday has almost come and gone. I was afraid to wake up Thursday morning and face the day because of what happened last year on my birthday. I even wrote about it with my cake request. Thankfully, it was a very nice day. I will write more about it later on.
Most years, I have a hard time knowing what I would like for my birthday. This year, I knew I needed a camera. TechyDad took care of that for my birthday, along with part from my parents. When my mother questioned me a while back, I mentioned that I thought I would like a Vera Bradley purse. I fell in love with Vera Bradley when I was teaching. Many of my students had bags that they used from various collections. One year, I even received my own Vera Bradley pencil case. I use it to hold my MP3 player since it is the perfect size.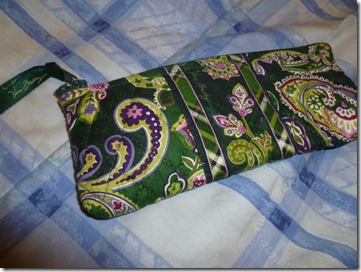 I was not really sure which one that I wanted. We went and looked around a few times. After one stop, I knew just the style and pattern that I liked. My mother eventually went back to the store and got the exact one that I mentioned that day.
Isn't she pretty? I know it's kind of bold and funky, but I love her. Here is a closer look at my Villager in Symphony in Hue.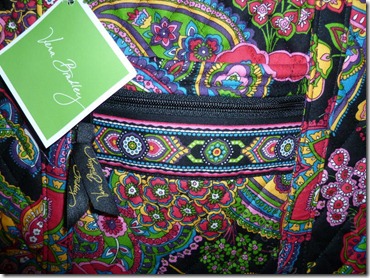 So my question to you is inspired by my first ever Vera Bradley bag:
Do you like Vera Bradley and/or have any items? Please share, I would love to know which type and patterns.
_____________________________________________________________________________
Thanks to Kailani at An Island Life for starting this fun for Friday. Please be sure to head over to her blog to say hello and sign the linky there if you are participating.
Aloha #129