As a child growing up in the 1980's, I remember when Walt Disney World was only the Magic Kingdom. Going to Epcot, Hollywood Studios (originally Disney's MGM Studios), and Animal Kingdom for the first time provided special times in my life. For the Disney Blog Hop, we were asked to pick our favorite Walt Disney World Park. Selecting just one would be like declaring a favorite child. I do not believe that can be done and truly love certain aspect of each park for what they have to offer.
The Magic Kingdom
No trip to Walt Disney World can truly begin until you walk through the gates and catch your first glimpse of Cinderella's Castle down Main Street USA. The first time you being your children (or spouse), be sure to capture this special moment because the mouths hanging open are priceless.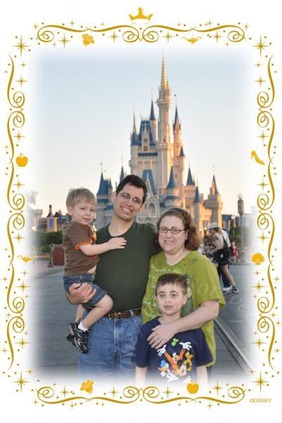 As a child, I remember my first time on Space Mountain with my father and, years later, taking my oldest on it for the first time. We celebrated my youngest son's second birthday at the Crystal Palace where he fell in love with Tigger. Classics like Dumbo, Small World, Big Thunder Mountain, The Haunted Mansion, and Pirates of the Caribbean all are home in this part. As someone who has read The Kingdom Keepers by Ridley Pearson, there is a special new spot in my heart for where this series begins.
Epcot
My earliest memories of the first summer that Epcot opened is meeting and falling in love with Figment. There was just something special about this purple dragon on the pavilion that he shared with Dreamfinder. Although it has changed over the years, I still adore going to see my purple friend.
While on our honeymoon, TechyDad and I spent a lot of time wandering around World Showcase together. It was romantic, close to the resort we were staying at, and housed many of the restaurants that we dined in. Yes, Epcot is likely my foodie favorite destination just for this reason alone. While we have never been to the Food and Wine Festival, we have fallen in love with the Flower and Garden show that just take your breath away.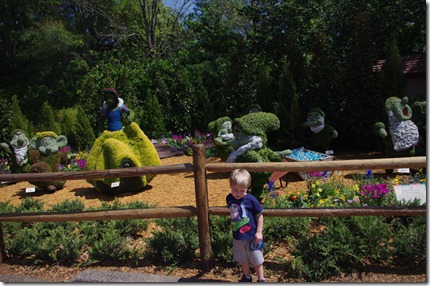 Disney Hollywood Studios
My heart still belongs to the amazing Beauty and the Beast stage show at the studios. It is magical to watch, a great break in the day, and takes Disney movie magic into a stage show. A funny thing happened the first time I saw it with my parents and brother, then I watched my boys become mesmerized with the characters dancing and singing in front of them.
Of course, The Muppets have a space here and each time we can visit Kermit, Piggy, and the entire gang before walking over to Toy Story Midway Mania for some family arcade style fun.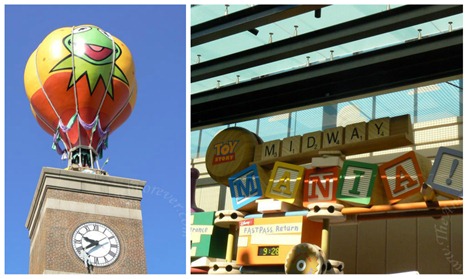 Animal Kingdom
The first time that TechyDad and I went to Walt Disney World together, it was our honeymoon. I had been many times before, but it was his first trip. The beautiful thing about Animal Kingdom is that we were both going to this park for the first time together. We were able to stand in awe of the Tree of Life together as we started our life as husband and wife.
Watching the animals, exploring the lands, and seeing the shows makes for a great day. We adore the Lion King and Nemo shows, plus each time on the safari is different.
On our last trip, I was able to do something special. I participated in the African Trek with some of the other Disney Social Media Moms. It was an experience I will never forget.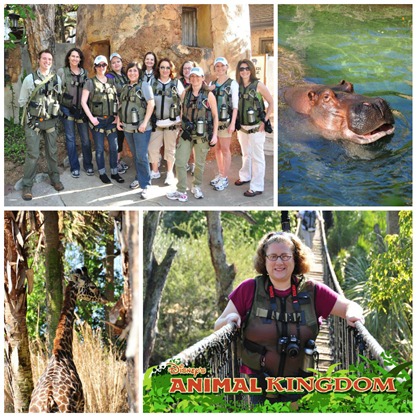 As you can see, there are just too many magical items at each park to simply pick one definitive favorite. How about you, do you have a favorite Walt Disney World park and why do you feel that way?

P.S. A huge thank you to Mariana from The Domestic Buzz for creating this magical Blog Hop!  The link will be within this post the day after it is published.