I have noticed recently that I am not watching as much television as I used to. For some reason, many of the old shows that I loved for years are not keeping my interest. I guess it is true that tastes change and sometimes storylines just are not ones you want to follow. This happened years ago with ER. I stopped watching ER around the time NHL was born (2007) and missed the last few seasons. Then, Desperate Housewives got too strange for my taste a season or two before it went off the air. Private Practice was a show that I adored, and then it went down a dark path that I just had no patience for.
Now enter Grey's Anatomy. I had been a faithful fan from the start. Then, there was the end of the season blood bath two years ago. I could not get myself to watch it. The world is full of enough of these real life events that I did not want go down that road with a show. I skipped that episode, but started back up at the end of last year. Then, the last episode of the season happened in the spring. Rather than a psycho gunman going throughout the hospital shooting people, the bloodbath involved a medic copter crashing. Put a fork in me, I was done.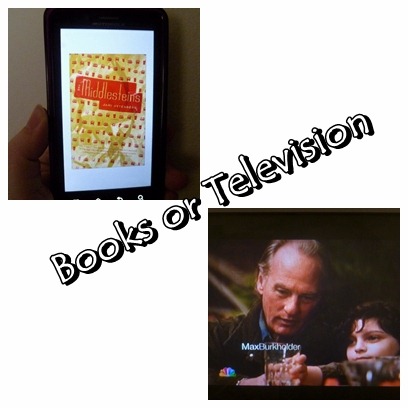 These days, I prefer reading. Books on the Kindle platform allow me to read on the go, while picking the kids up and beyond. Of course, I do have a few shows that I still adore. Two of those are Once Upon a Time and Parenthood. Very different, but enjoyed for multiple reasons.
So my question to you this week:
Have you ever quit a television show that you adored? I would love to know which one and why. Oh and while you are at it, what shows are on your must watch these days?

___________________________________________________________________________
Thanks to Kailani at An Island Life for starting this fun for Friday. Please be sure to head over to her blog to say hello and sign the linky there if you are participating.
Aloha #224