Often times, I have to just keep swimming and I try to channel my inner Dory to remind myself of these powerful words. It should be no surprise that I was thrilled to learn that there will finally be a sequel to Finding Nemo and this time it will feature a popular and funny blue fish that we all know and love.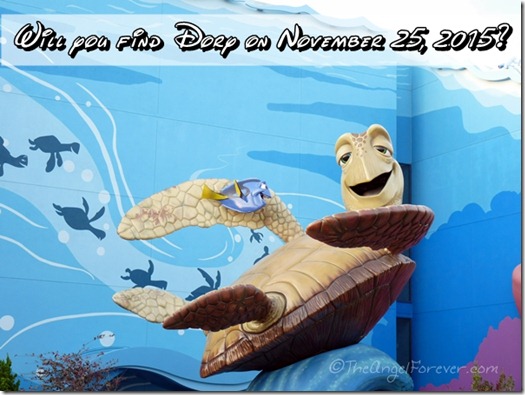 Yes, you read that right. On November 25, 2015, Nemo and friends will be back in Finding Dory. This time around, the story will be centered on Dory.
According to Stanton, "Finding Dory" takes place about a year after the first film, and features returning favorites Marlin, Nemo and the Tank Gang, among others. Set in part along the California coastline, the story also welcomes a host of new characters, including a few who will prove to be a very important part of Dory's life.

I know I can not wait to see Dory and all of the other old and new friends. Of course, while we wait, we can all watch Ellen announce the big news on her show. I love how excited she gets about her love for Dory.
So, will you be going to see Finding Dory when it comes out? I would love to hear about your Finding Nemo memories and what you look forward to seeing in the new movie.

Disclosure: None! This was news that I received from Disney and simply wanted to share. As a long time Dory fan I wanted to pass along this fantastic news.