When you live in the northeast, you know that Mother Nature can dish out many different scenarios in the winter. As someone that has lived in New York State for her entire life, I have to say this winter has been brutal. Elsa needs to back off and STOP!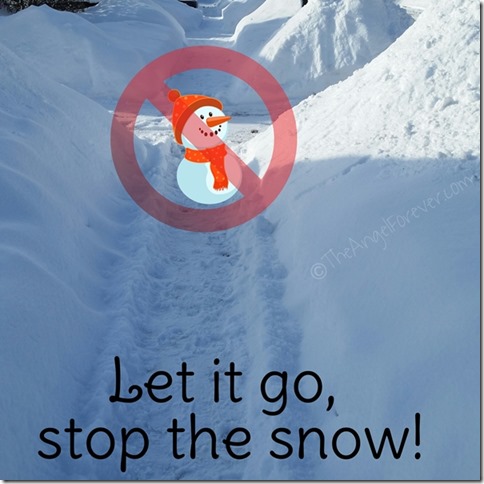 It is not simply cold, it is freezing in a dangerous way. Snow may not be to the levels people are seeing in New England (poor Boston and areas of Maine), but traveling around here is getting tricky. Roads have snow mounds all over which makes it hard to see when it is time to pull out into a street or make a turn.  Cars are parked so far from curbs that they are blocking traffic patterns. Crosswalks are not cleared and people have to climb over snow to go across a road.
Homeowners are running out of places to pile snow up near their homes. Yes, we have given up dreaming of a clean driveway. At this point we are simply making paths to get from here to there.
While they look beautiful, icicles on homes are a sign of ice dams. This year they are horrid and I live on fear of dripping noises. Yes, knee highs once again are out on parts of my roof. I am hoping that once the temperature increases a bit, the calcium chloride will help us to avoid water backing into our house.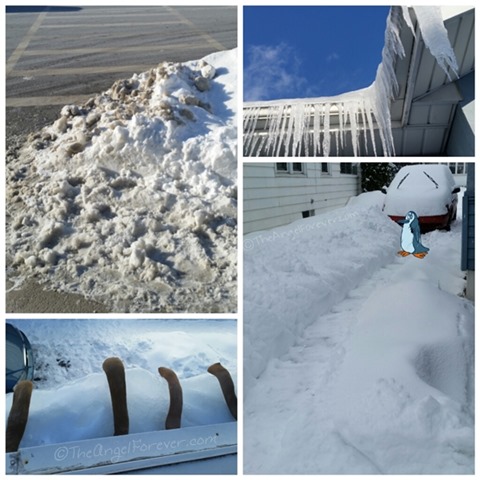 Sometimes you just need to vent for a few moments. After that, you go back and curl under three or more blankets dreaming of visible pavement and temperatures that do not harm people, places, and things. I also tend to dream of Disney and hope that Hakuna Matata will make this pass without too much damage.
Do you live where winter has over stayed and needs to go far far away?  Let me know what you are looking forward to in the months ahead.