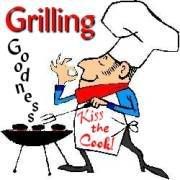 1. How long has your longest friendship been? – I have known several of my friends since I was born thanks to being neighbors or our families being friends before we were born. The longest friendship from school is my friend M that I met in kindergarten. We are still in touch and see each more that she moved back here.
2. What made you happy this week? – Sunday I was thrilled to be pretty much done making dining reservations for Disney World. We basically got into all of the places we wanted. I am also happy that we seem to be making ground on on getting NHL's allergies under control.
3. Are you planning any kind of event right now? – I suppose you could call traveling with kids on an airplane for the first time an event. All of the plans, packing and such for Disney World will likely be an event. Plus we will be celebrating a 2nd birthday among other things. Oh, I suppose I need to find a time to do his 2nd birthday party here for family before or after the trip as well.
4. Do you wear your wedding ring? What is it made of? – I usually wear my ring all of the time (except to sleep). My engagement ring is platinum and my band is white gold.
5. Do you shave your legs in the winter? – Yes, but not nearly as often as in the summer. Without shorts the need is not quite there.
6. What time do your kids go to bed? – NHL (5) goes to bed between 7:30 and 8:00 most nights. JSL (21 month old today) usually goes to sleep between 7:30 – 8:30.
7. Right this minute, is your laundry caught up? – No, I usually do some on the weekend so there is a little there now.
8. Do you want flowers for Valentine's Day? – Hubby knows that I do not like to receive flowers. Like my mother, I do not like to watch them die. It makes me sad to see them, plus I think about all of the money wasted on them for such a short amount of time.
Head over to Golden Goodness to play along!