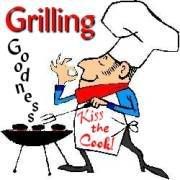 1. What is your favorite family activity? – Going to the park when the weather is nice. Can not wait to do this in the Spring now that the little guy is really walking and running. Of course this summer we hope to be able to use our season passes for the Six Flags park that is close to us.
2. Do you know how to play poker? – Not really. Although I think my brother would teach me if I really wanted to know how. Heck, he would probably take me to the casino near his house to learn.
3. Have you ever been to a chiropractor? Regularly? – No, I have never been.
4. Have you ever slopped pigs or milked cows? – No, but I did help an old friend in her barn since she had a horse at her house when I was in college.
5. How are you doing with the goals you made for the New Year? – Still doing Weight Watchers online. Stresses and not adding as many veggies into the day, along with needing more exercise are making it very slow. Still I have lost and have not gained.
6. Is there something you dread doing every day? – I don't love changing diapers, but we are just thinking about potty training the little guy. Thursday night before bed he asked to got potty. I think he was trying to stall bedtime in reality.
7. What room in your home would you most like to buy new furniture for? – The boys room. We are still debating bunk beds down the road.
8. If I had a dollar for every piece of clothing I wash over the years, I'd be able to get a bigger house and vacation at Disney World more often.
Head over to Golden Goodness to play along!