It's hard to believe that I have not had my Keurig Machine for a year. I do believe that it may be my best small appliance friend. During the winter, it helped to keep me warm, get me going in the morning, soothe me after a rough day, gave me a caffeine boost, and allowed me to control my headaches. Here is my beloved machine and some of my K-Cup collection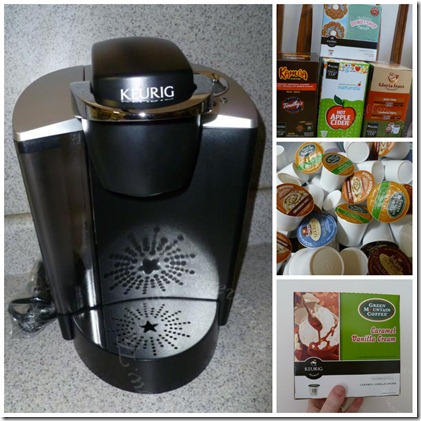 Now that the warm, even hot weather is here (it reached close to 90 here in NY Thursday), coffee is ok in the morning. By the afternoon or early evening, it is just too warm. This weekend, I think I am going to work on making some ice to try some iced coffee. I think it may work, but not too sure how I will like it. Each morning, I will look forward to my cup of coffee along with one of my favorite add-ins.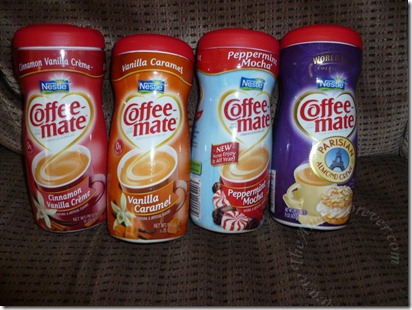 Yes, I am a HUGE fan of Coffee-mate. Although I like the liquid ones, the powered ones are even better for me because they do not have to be used as quickly once open. It allows me more variety in a short amount of time.
So my question to you this week is:
What is your favorite coffee or iced coffee to have or make? If you do not like coffee, what summer drink do you prefer and why?
Pssst . . . stop by TechyDad's Dinosaur Train Giveaway to enter for a chance to win some Dinosaur Poop and Hatchers.
____________________________________________________________________________
Thanks to Kailani at An Island Life for starting this fun for Friday. Please be sure to head over to her blog to say hello and sign the linky there if you are participating.
Aloha #153