When I received my new phone Violet, I was thrilled to be able to try new and different apps with her. Early on, I found that I really liked making a collage of photos that I had taken throughout the day. I still do this and often use PhotoShake and AddWatermark to make ones like this:
I do not take specific photos for the collages, they are just randomly shot during the day. Then, at the end of the day, I can send the collage on Instagram stating it is my "Views from today" Tweet.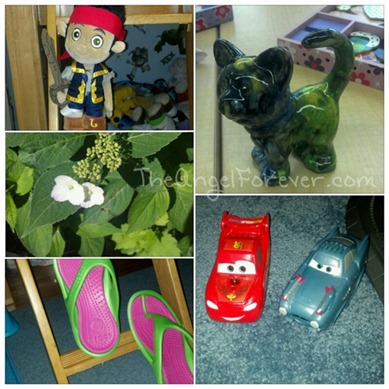 Once the kids are in bed, I sit with my phone for a few minutes to see what pictures I have snagged while out and about. It is interesting to see how, on some days, I have a lot of options to put into the collage. Then there are days where there are very few.
So my question to you this week:
Do you like to make photo collages? What programs do you use on your phone and/or computer to make them? I do use PhotoScape and PicMonkey (more on this soon) for blog collages and on my Facebook page.

___________________________________________________________________________
Thanks to Kailani at An Island Life for starting this fun for Friday. Please be sure to head over to her blog to say hello and sign the linky there if you are participating.
Aloha #207