November seems to be going really quickly. There are days that I am glad about that, but others where I want to slow things down and enjoy them more. Thanksgiving was certainly one of them. While TechyDad opted to work for another day off, the boys and I relaxed and did some crafts.
Then, in the evening, we went to my Aunt S and Uncle M's house for the amazing meal that Cousin J planned out. It was a very nice time with extended family. We were able to chat, enjoy, and watch the kids play.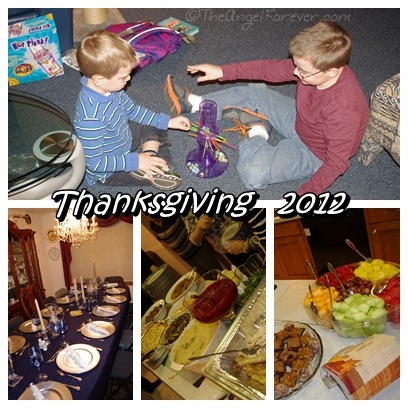 So my question to you this week:
What was your family part of Thanksgiving if you celebrated? If you did not, what are you looking forward to in the month ahead of us?