Long time readers know that I love sharing things about Disney. Disney has been a big part of my life. I went there a lot as a child, honeymooned there, and have magical memories of time with my boys at Walt Disney World. Super Jenn just started a new Monday Meme that looks like a lot of fun.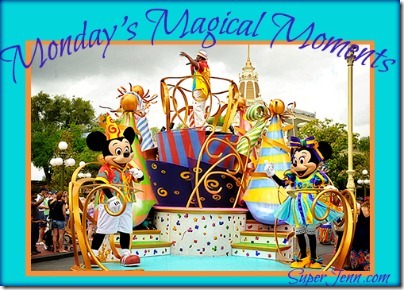 When we arrived at the Yacht Club Resort in April, we had some time to get lunch before an event that evening. We walked into Epcot and had lunch in France. As we were walking around World Showcase, the boys mentioned that they had never met Duffy the Disney Bear yet.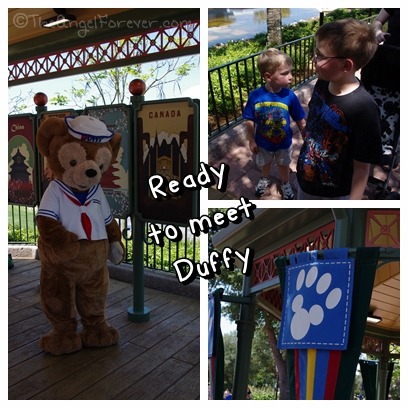 This was an item very high on NHL's much do list for our visit. Since there was a small line, we went over to try to get some photos. The boys were very patient. When the people in front of us were done, NHL ran toward Duffy and TechyDad caught this magical moment.
It truly made NHL's day to meet Duffy. The little boy who was once too afraid to stand near a Disney character, now running to meet and greet a new one. Of course, it was our first family photo with our PhotoPass.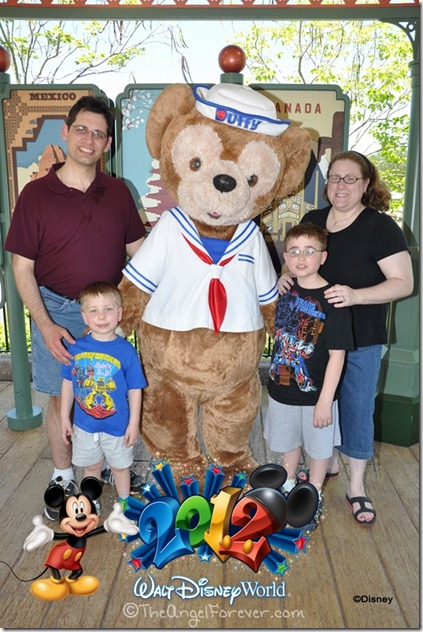 It was another magical moment from an amazing family trip together. Thank you to Jenn for starting this weekly fun. I look forward to sharing more of my memories next week. To join in this week, click on the Monday's Magical Moment button at the top to check out Super Jenn.