As I sit and type this post, it is 11 degrees outside. That really isn't too horrible for winter time in New York. Of course, when you factor in the crazy wind, it really feels like it is –11. Mother Nature has quickly reminded a lot of the United State, Canada, and beyond what winter weather and bone chilling temperatures are like.
When the weather is like this, I dream of soup. Perhaps some days, I crave eating this delicious soup from Les Chefs de France at Epcot.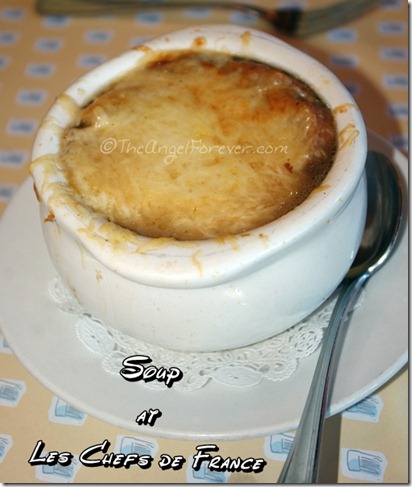 As much as I adore French Onion soup, there are so many other favorites. When I want something comforting or I am not feeling great, matzah ball soup is a must. This reminds me of being a little kid and having my mother's Jewish Penicillin (bonus I wasn't allergic to this). Soups made in the crock pot are delicious and easy, thanks to some great recipes that TechyDad and I have found. Of course, in the winter various vegetable soups help us to keep on top of our veggie consumption.
So my question to you this week:
What is your go to soup on a cold day, or a day when you need something that is nice and comforting? If you have recipes please share so I can add them to my Pinterest board all about soups.

___________________________________________________________________________
Thanks to Kailani at An Island Life for starting this fun for Friday. Please be sure to head over to her blog to say hello and sign the linky there if you are participating.
Aloha #239