Months ago, I received an iPad and during this time TechyDad has never expressed any interest in using it. Then The Pickle Weasel App came out and he kept dropping hints (whining over and over) that he really wanted to try the app from The Animated Woman. This week, I finally got into my iTunes account and bought him the app.
Of course, since I was home I HAD to try it out. Come on, I had to make sure it worked before TechyDad got home. It would have been horrible for him to arrive without it working properly.
So, first I used the Valentine's Day option to make him a special card.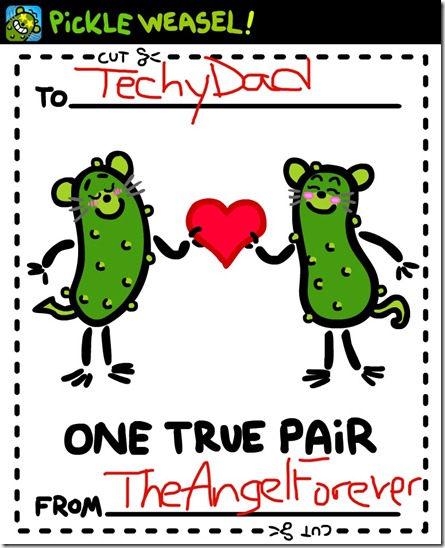 Then I decided to send the Geek of my dreams a special picture (no time to "connect the dots").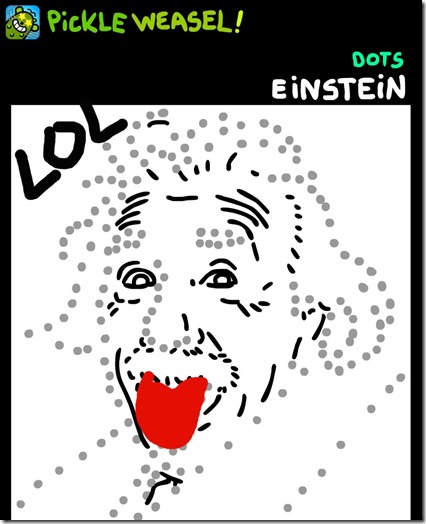 Then, I decided to channel my inner scientist, or maybe child. You can judge. Just remember Everyone Poops. Please note I was the one that showed this to my child later on who can indeed spell potty words in kindergarten (yay) and picked a different Pickle Weasel to add yellow to the scene.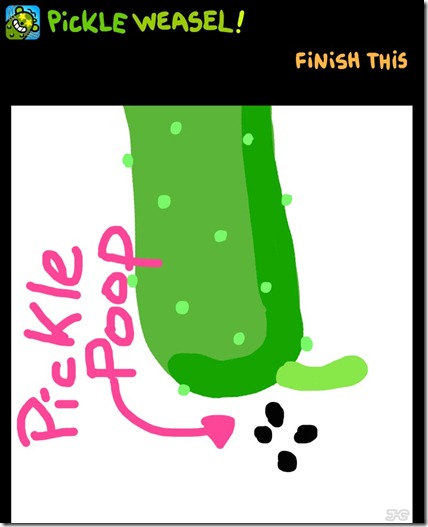 Of course, since this is our house….I knew that Pickle Weasel had to be a fan of rodents as well.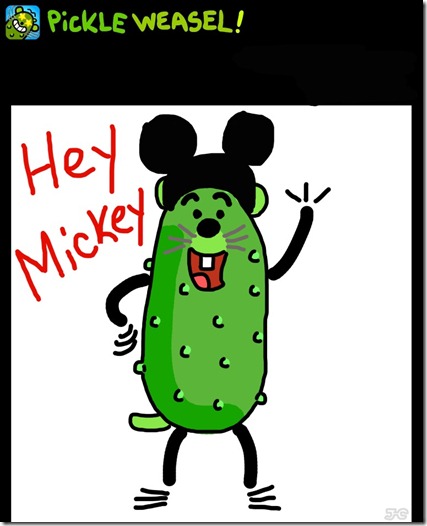 Yes, the Pickle Weasel app is rated 9+ for infrequent/mild profanity or crude humor. It goes over little dudes head and he just likes to draw. Of course, I did let TechyDad have fun with the app when he got home from work. He actually shared some of his drawings on his blog. Before I go, one more Valentine's Day wish for everyone.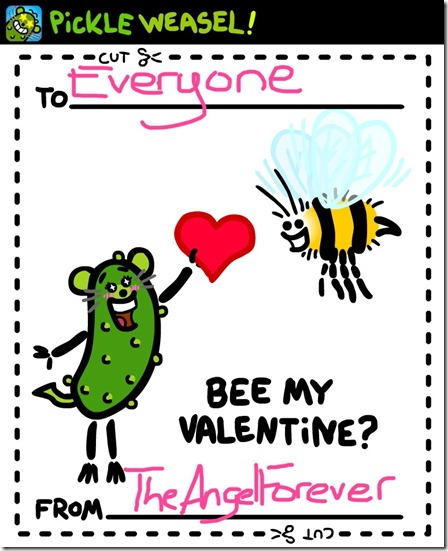 Yes, I also have a major crush on JC Little's fun fellow and her app that I will enjoy exploring more in the days ahead.