It is no secret that I like to knit. Just sitting there and hearing the clicking of my knitting needles relaxes me. The more mindless the pattern, the better. Sometimes, I work on long term projects where I can just sit and knit, and knit, and knit.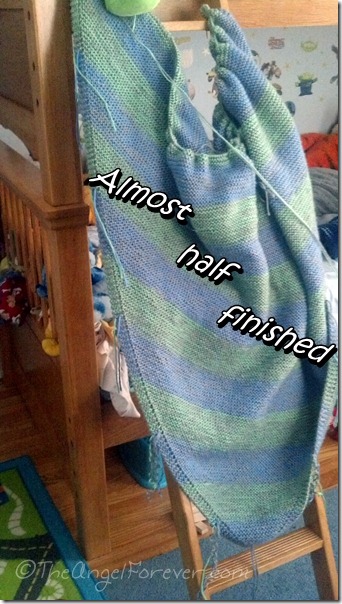 Yes, I put that on the bunk bed ladder to show how long an edge it. It is almost as tall as I am already. Of course, sometimes I knit something a little different to keep my neck warm.
While I love to knit, I am super jealous of my friends who are crochet masters. It really intrigues me. I have learned to crochet in the past, but it did not stick. I knew that I really needed to watch a video, get some yarn, and my hook and learn that way. Thanks to Emily at ColoradoMom, I used her tutorial for a refresher (see the pin below).
So, I tried to crochet again while listening to Emily. After a bit of trouble with my hands being used to a knitting position, I kind of figured things out.
At this point, I am going to keep practicing single crochet and then move forward. Then, I will ease into learning patterns and more. Who knows where this will go.
Do you crochet or knit? I would love to see what you have made if you have photos or patterns to share.