My youngest son adores arts and crafts of all kinds. If there is the opportunity to create something, he will jump at it. JSL also likes to sit and watch me knit or crochet. He helped me with my fist big crochet project that I was working on many times. He was my model to help me share how big it was getting and then determine which pattern to connect the granny squares in. JSL wants to learn how to knit or crochet, but I thought just six is a bit young for this. Since the coordination needed is high, I did not want him to be too frustrated. So, for his birthday in May, I bought him a knitting loom to try.
When I gave JSL the present, part of the deal was we would go to a store and purchase yarn together. We did this and then we never had the chance to really try the loom together. The heat wave changed this. While trying to keep cool inside, I took the loom and yarn out and we got started.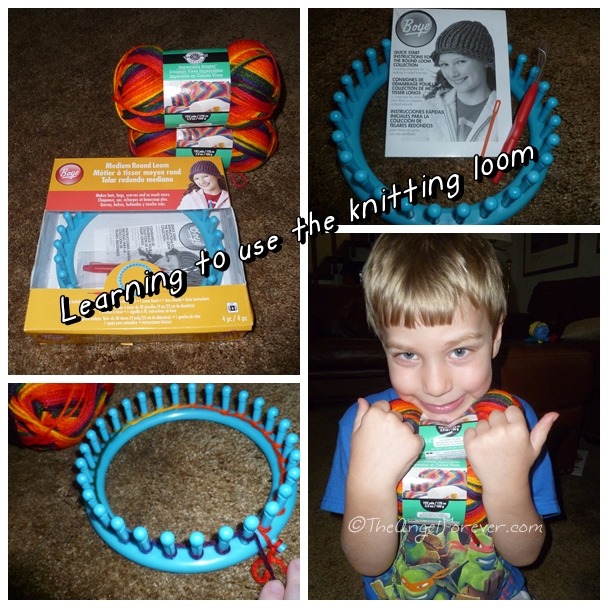 Yes, that is the color that the kiddo wanted when we went to the store. He wanted rainbow style and so we bought some to get started. The instructions for the Boye knitting loom was really easy to follow. I started the process by weaving the yarn around the first time. Then, I showed JSL how to move the circle around. What we both really liked was the top of the loom that had an area to catch the yarn as you were pulling the other strand over. This was missing on another loom that I had at home and it was frustrating to him when the yarn would pop off. There was also a ridge down the middle to help grab the yarn to pull over with the loom hook.
At first, JSL had a hard time figuring out how to hold the loom, the yarn, and the loom hook to work. With some trial and error, we found something that worked well for him. While it may look a little awkward, it was working quite nicely for JSL.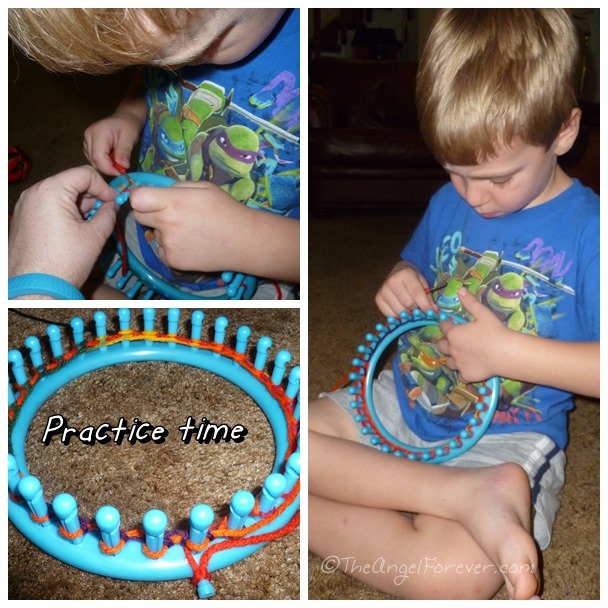 After a little while, JSL had gone around the loom and was ready to take a break. Insert silly six year old knitting loom humor. I do believe this photo pretty much sums it up.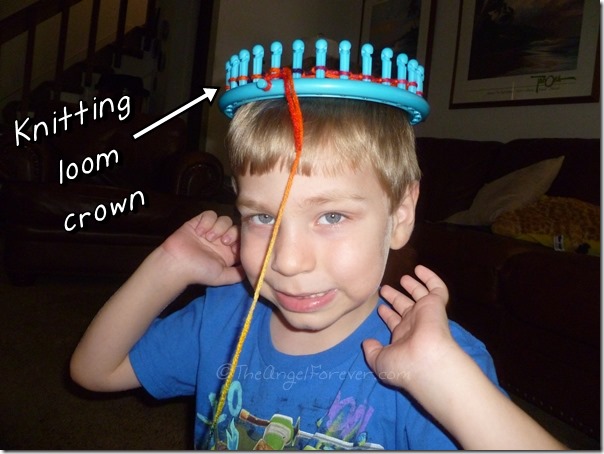 More updates coming as JSL continues with his knitting loom learning. If you have used a knitting loom with kids, I would love to hear advice or project suggestions to do with my little guy.