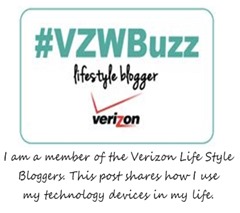 I am a child of the 80s and grew up with video games as part of my life. I remember the first time I played Pac-Man and other classic games. Back in the day, all games cost a quarter and if you were good that quarter could last a long time. As I got older, my parents purchased our first gaming system. There were many game options on those 8-bit wonders. Then, my friend introduced me to Super Mario brothers and I was hooked. I saved  money to get my own Nintendo. Later, we purchased Game Boys so it was possible to game on the road. It opened up a whole new world. As I got older, my love would shift to games like Tetris and Dr. Mario. Puzzle games that require problem solving have always been a favorite
Of course, once a gamer always a gamer. These days I still enjoy some down time to use games. The world of smartphones and apps have changed how I play. I no longer need a game system because it is built right into whatever phone I have with me. There are just days when you need to decompress on the go and that little folder with MY games is crucial. Yes, I can get a little selfish because I want to test my skill and see if I can get to the end of Frozen Free Fall on my own without my kids' assistance.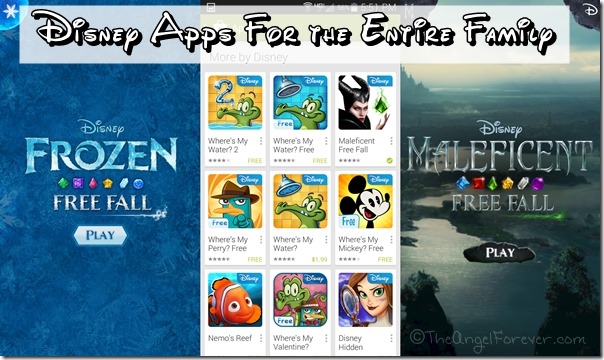 It should be no surprise that many of the apps on my phone and on devices in our home are Disney. As a Disney Geek, I love the fact that so many of the popular apps are available for iOS, Windows, and Android. Oh and did I mention that most of them are FREE?!
Right after I received my Samsung Galaxy S5, Maleficent Free Fall was released. I was extremely curious about this game because I fell head over heels in love with it's sister game Frozen Free Fall. I mean, what's not to love about a game where you see Anna, Elsa, Sven, Olaf, and other familiar faces.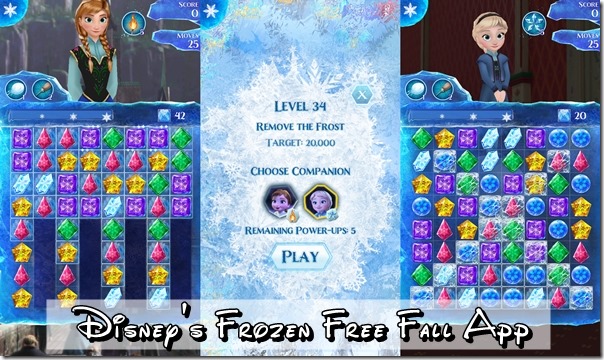 While I like the new twists in Maleficent, I think I will appreciate the game even more after I see the new movie.
Several of the other Disney apps that we enjoy include:
My Muppets Show – TechyDad actually wrote about this one because all of the boys in our house were addicted to this when it came out. I can still hear the sounds and Muppets talking in my sleep at times.
Where's My Water? & Where's My Water? 2 – Swampy is a fan favorite and kids of all ages will like helping him to guide water through his broken showers.
Where's My Perry? – Phineas and Ferb fans will love this one since Agent P and Dr. Doofenshmirtz are part of this puzzle game that is similar to the popular Where's My Water games.
There are a lot of Disney apps for different age groups and interests. Younger children will love being able to spend time with familiar Disney Junior characters, while Star Wars geeks will enjoy many galactic options with The Force.  To see what is available for your specific mobile device, head to the app store and search for Disney. One word of caution as with many games there are often in app purchases that can be made. If children will be using your phone or tablet, be sure to secure them so they are unable to go on a shopping spree.
Are you a Disney game app geek? I would love to know what your favorite game is and why. 

Disclosure: As a member of the Verizon Lifestyle Bloggers, I receive devices like the Samsung Galaxy S5 to test out and share ways that I use it in my life (can not wait to explore this gorgeous phone). I am a long time Verizon customer, and all opinions are my own.