It's funny how you can become attached to certain things in your life. Jamberry nail wraps most definitely fit into this category for many people, including me. Some of the wraps are favorites that I can't imagine not being able to see on my hands again. Of course, sometimes you have to say goodbye to items that you are fond of and nail wraps are not immune. Jamberry has officially announced the Going, Going, Gone wraps for February 2015.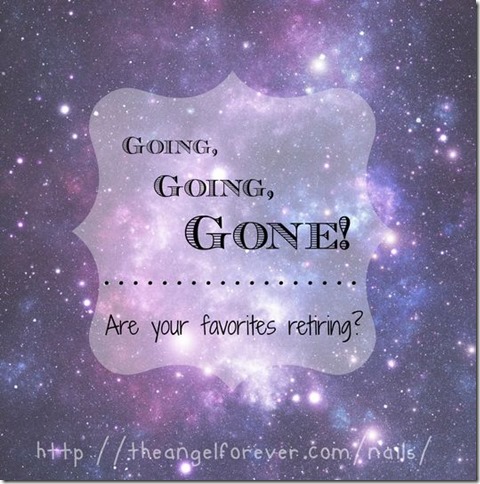 The moment I saw the list, I knew that I had to make a list. There were definitely wraps that I wanted to get before they were done. A few were favorites, while others were some that I had on my list to get next time. Well, next time has to be soon since all of the wraps in the Going, Going, Gone group will be no more on February 28.
A few of the retiring class of 2015 include the following.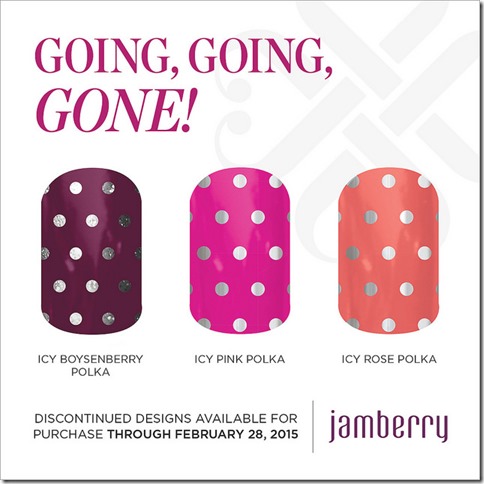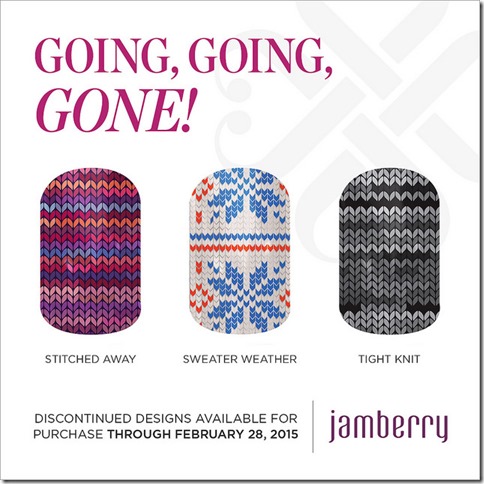 There are many others that you can view here under the Going, Going, Gone section on my Jamberry website. As always the designs that are about to retire are included in the Buy 3 get 1 free package, so be sure to take advantage.

So which three Going, Going, Gone wraps are you going to miss most? Be sure to let me know in the comments. Let me know if you are interested in an order or having a Going, Going, Gone online party. My last host received amazing rewards (photo coming soon)!

Disclosure: I am a Jamberry Independent Consultant and paid for my own starter kit to sell these products. If people purchase items from me, I will earn money for my business.