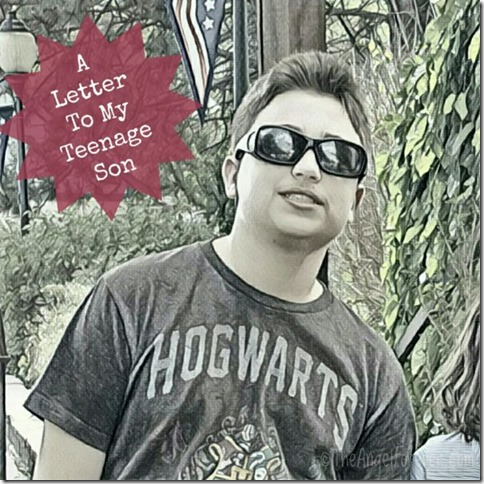 Dear NHL,
Happy 13th birthday NHL! Please hold for a moment while I scream. You see, today is a huge milestone for our entire family. You are officially 13 years old and a teen. No more preteen garbage, it's all or nothing kiddo. This also means that Dad and I are now the parents of a teenager.
How did this happen?
It honestly feels like a blur and is hard to believe that my first born is now 13 years old. I swear it seems like yesterday when I was:
changing a million of your diapers.

picking out cute baby outfits for you to wear.

sitting on the floor with you for tummy time.

watching your eyes light up as you spoke to us for the first time.

singing and dancing with you and The Wiggles.

getting you ready to head to daycare which broke my heart.

driving you with a box of donuts to visit Poppy Sol.

clapping my hands when you walked on your own.

preparing you to become a big brother.

crying on your first day of school.

listening to you read me your first book.

watching your love of learning grow more and more each day.

chasing you from one Disney character to another for an autograph and photo.

hugging you tight as we left one school to try another.

listening to you play percussion for the first time.

talking to you about neurodiversity and what it means.

attending your first band concert.

taking you to visit the middle school.

going to school to watch you during the honor roll ceremonies.
There are so many other moments and memories that we have shared in the last thirteen years. I never would have imagined how your birth could change my world. I am so thankful that you are my son and part of my life. Each day you continue to amaze me with your kind soul, amazing insight, and quick ability to learn and retain new things. While we may not see eye to eye every day, I know this is just a phase of our relationship that goes with the teen years. This will pass and one day we will look back and laugh at it.
It still floors me that you can look me right in the eyes. In a few months, I will likely be looking up to speak to you. We are weeks away from your Bar MItzvah. Through all of the preparations you have been amazing. You have rarely complained about anything and done what needs to be accomplished to get ready for your big day. I know it hasn't been easy to go to Hebrew School, lessons, and more over the last few years. You followed through with this like a champion and I can't wait to see you up on the bimah sharing this with all of our family and friends.
Two short years ago, we celebrated your 11th birthday and were anxious about middle school. You went into the building and showed us how to get it done. You set goals for yourself and never stopped once you reached them. Gold Honor roll was important, along with honors classes, and making All City Band. After Labor Day you will begin 8th grade with all honors courses, including two 9th grade Regents classes. It's going to be a busy year, but I know you will get it done and make all of us proud of your hard work.
While I know the teen years can be difficult, I hope that you know Dad and I are here for you. We will be cheering you on from behind the scenes and ready to help if/when you need us. As always remember to Just Keep Swimming toward any goals you set. Anything is possible and don't let anyone ever tell you something different.
Love,
Mom