As you have probably noticed I am not usually in the photos that I post here. A lot of the times it is because I am behind the camera, others because I threaten JL's life!
Stupid I know, but is the way it has been.
That was before Heather (aka – OMSH) posted her contest and made me think (hey people jewelry talks).
So today I did a quick photo shoot with NHL (4 year old). I told him we were going to make silly faces. We did this while JSL (6 1/2 month old) sat and looked at us crossed eyed in the ExerSaucer. I can only imagine what he thought of the two of us. Since my time was limited I did not have JL's tripod set up. I was limited. NHL really thought I was trying to trick him. Here's the best of the bunch. Can you tell I was not too creative since it was planned and the boys were making me laugh with their reactions to me.
Here's the first one. ACK – hello chins! Thank goodness I did not have a cold and any hangers thanks to the nostril shot.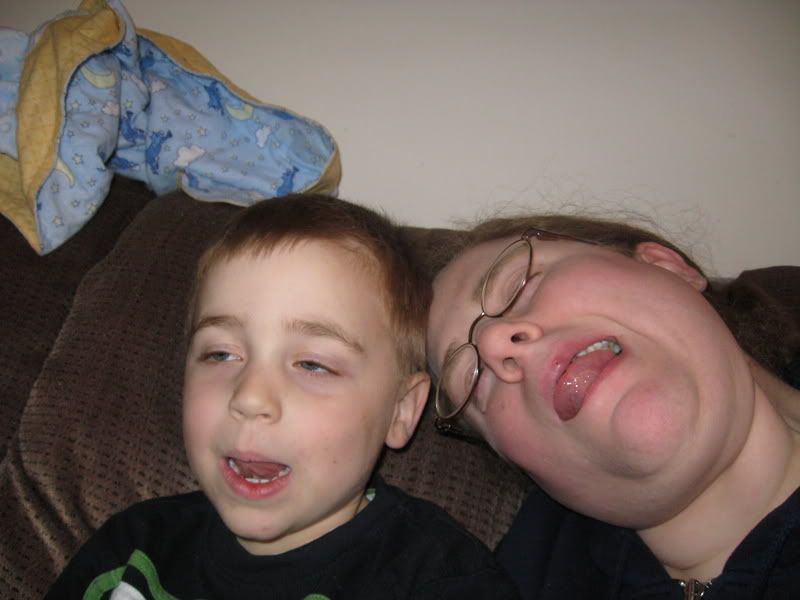 The next one was better, but the little munckin was demanding attention. NHL was laughing hysterically at crazy Mommy!
Now here is one from when our wedding (not TOO long ago). At Jewish weddings it is traditional to hoist the bride and groom up onto chairs during the Hora. Well, first they decided to do JL. They put him into a chair without arms to hold onto for dear life and then they nearly dropped him. I saw all of this go down and did not want to miss my honeymoon at Disney World. So I insisted on a non-plastic chair with oh sh arms on it to hold onto. Here is the result that our photographer captured:
Seriously I feared for my life. There were just not enough people hoisting me up for my comfort.
So those are my funny faces past and present.