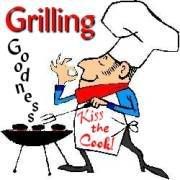 1. What do you do when you get mad? – Typically I hold in the feelings. I know that isn't the best thing to do, but it is easier than a confrontation.

2. Do you wash your hair everyday? – No way! If I do it will frizz beyond belief. My hair gets too dry with everyday washing.

3. How often do you speak to your parents? – Multiple times a day.

4. Your nails – painted or nude? – Nude since there is no time to paint them and let them dry properly.

5. What pair of shoes do you wear most often? – Definitely my sneakers since I stay at home with the kids and it is now warm enough for flip-flops and sandals yet.

6. If you could do anything you wanted to do this weekend, what would it be? – Sleep! Seriously I need to catch up on it since I have barely gotten 5 hours most nights this week.

7. What's the best cough medicine you know of? – Delsym is the best non-prescription that we have used.

8. How do you feel about 'springing forward'?? – Not happy about it. I did not realize until a few days ago that it was taking place this weekend. Ugh!
Head over to Golden Goodness to play along!