Hi, I am a figment of your imagination today – you know like the cute purple fellow below: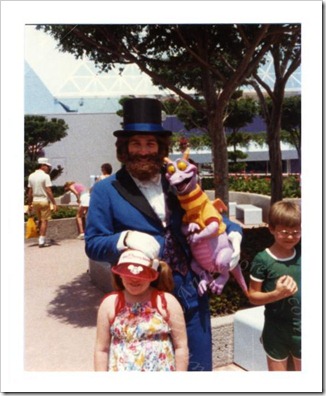 Today I am going to be here and there. Last year on this day I was stuck home in this:
The day was definitely a day I will remember, but for all of the wrong reasons. This year has to be better. It is freezing cold outside, but no snow is supposed to show up. My mother has the day off to spend with me.
So please excuse me while I dream of warm places and wish I was in a magical location for the day. If only I could have a fun cake like this: