Several years ago, I started working on a Facebook page for my blog. For some reason, I never pushed the publish button. At the time, I was more focused on other ends of the Social Media spectrum. The reality is that not everyone likes Twitter. A lot of people prefer to use Facebook. By not pushing that button and setting up the Facebook page, I was only hurting myself.
While at the Disney Social Media Moms Celebration, one of the guest speakers was Matt Jacobson.
Jacobson is the head of market development for Facebook. While listening to everything that he told us, I knew that I was going to have to go home and finish working on my Facebook page. One of Jacobson's biggest points that hit home is separating your personal and professional Facebook identities. He showed us an example using Mark Zuckerberg's two profiles. He also talked about Building your brand on Facebook.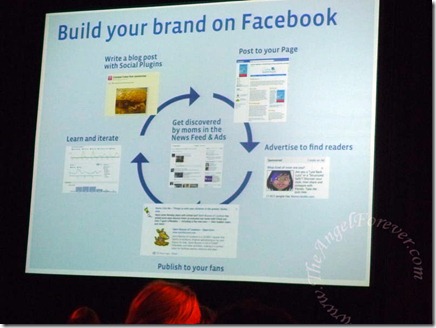 Yes, I knew it was time to get to work on Facebook. There was a need not only to publish a public page for The Angel Forever, but to have my own personal profile for family and friends.
Later in the day, Chris Brogan took the stage.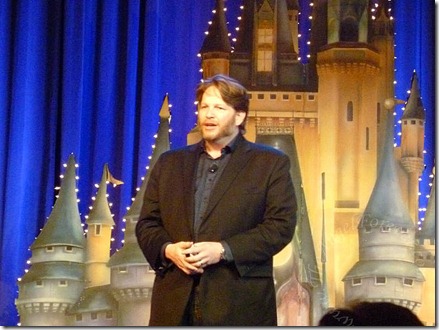 One of the many items that Chris talked about was using different forms of social media as outposts to get people to your blog or home base. Yes, I was utilizing Twitter in many ways, but Facebook was something that I foolishly ignored for too long. I will be sharing more from DisneySMMoms in the upcoming weeks – there is a lot to process.
While home with a sick kiddo this week, I finally tweaked my Facebook page for this blog. Over on the left, I even put a way to head there if you would like to.
See, I even took time to get a button for the side of my blog like the one above. It is a work in progress, but so is everything else in life.
This week my question to you is:
Do you have a Facebook page for your blog? Any input on whether having one or not having one has made a difference from your experience. If you do have a Facebook page, I would love to know so I can stop by visit and say hello.
If you feel a little bit of love in your heart, I would love for you to like The Angel Forever on Facebook as well. Thanks so much!
Disclosure: Although we paid for our own trip to Disney World, we were given an incredible deal thanks to Disney. The sweet conference fee included 3 nights at the Grand Floridian, several meals for the entire family, 7 day park hoppers for everyone, conference/meals for me and some other items to take home. Also note that Disney never asked us to blog about this event. As a long time Disney fan, it is my pleasure to share my experiences from the event.
_____________________________________________________________________________
Thanks to Kailani at An Island Life for starting this fun for Friday. Please be sure to head over to her blog to say hello and sign the linky there if you are participating.
Aloha #146