Yesterday, I wrote a post called Are You a Good Enough Mother? At the start, I asked:
Have you ever had one of those moments where you doubt yourself, wonder what is happening, and question whether you are a good enough mother/parent/adult/human?
I explained that I am working on taking the words of Rene Syler, aka the head GEM/Good Enough Mother to task.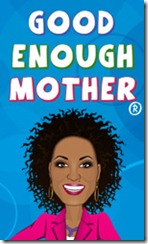 Now, thanks to Rene and some Rene-isms (also listed in my post yesterday), I have a lot of things on my mind, planned for my blog, and more importantly ideas for my life. The first is to be able to accept that nobody is perfect and know that being a good enough mother is awesome. Oh and thanks to a comment from Rene, I have another Rene-ism to add:
"You may not have all the answers, but you're smart enough to figure it out."
I know this statement from Rene is true, it's just hard to sit by, be patient, and get those answers figured out – especially when your children are involved.
Today, my Aloha Friday question continues along with my quest to bring you along on my journey as I embrace my inner GEM and work on reinventing myself. The reality is that most of us do reinvent ourselves at least once in our lives. So my question to you:
If you had the chance to reinvent yourself right now, what would you want to do and why?
_____________________________________________________________________________
Thanks to Kailani at An Island Life for starting this fun for Friday. Please be sure to head over to her blog to say hello and sign the linky there if you are participating.
Aloha #145