Dear NHL,
Second grade is finally over and I think we can all agree that it was a challenging year. I am so proud of you and how much you learned and grew this year. With everything that happened, you trusted us to make hard decisions and go with them.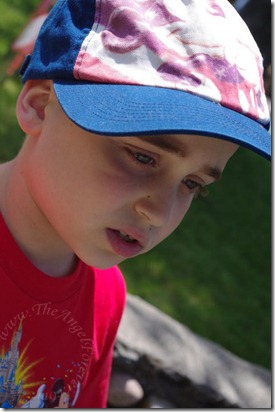 The last nearly two months of school were amazing. The new school was the best choice we made. You were put into a caring classroom and thrived. The little boy who loved learning was back and excited to be doing multiplication, measurement, writing, chapter book reading, and more.
This morning, you woke up crying. It broke my heart, but I had to smile. There you were saying you were sad because school was over and you wanted to learn division now. So much different than past years when you cried and worried about going into a new grade and having a new teacher. This year you were upset about a stoppage in learning.
Daddy and I promise, we will make it a fun summer. We will keep teaching you things related to math, science, social studies, and read many more of those great new chapter books that you love. Thank you for trusting us and we can't wait to see how wonderful you do in third grade.
Love,
Mommy
_______________________________________
If you want to participate in Dear Kid Saturday, head on over to Cutest Kid Ever by clicking on the button below.