Knitting has been something that I have been doing on and off since I was in elementary school. Back as a child, I would sit on the front porch during the summer and fall months and knit with my best friend. In high school, it was something to do that would ease my stress. Fast forward to life as an adult, wife, and mother of two. I like to knit at the end of the day to help with stress levels.
Going out to the store to pick up some yarn for stress knitting is fun, especially when I can do it on my own. Selecting colors that will eventually become something is rewarding.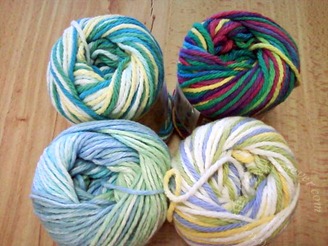 There is just something soothing about hearing the clickity-clacking of the knitting needles as the yarn flies through them to create stitches. Taking the yarn from hanks of nothing but color to making them into something concrete is rewarding itself.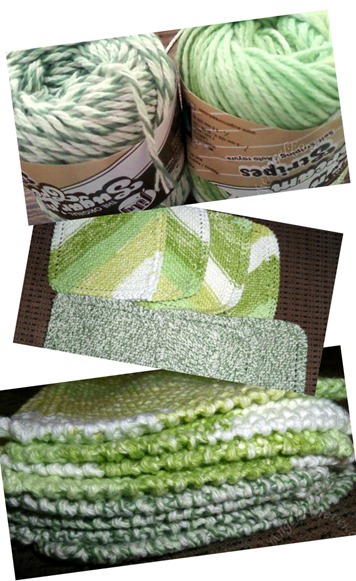 Seeing the fun colors all knit up just brings a smile to my face. Somehow the stresses just go right into the knitting needles and come out into something bright and cheerful.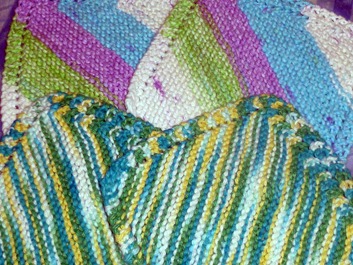 Now I just need to find the perfect new yarn for a new project. A very special someone in my family is expecting a baby in February and I want to make the new little girl in our life something. So far my quest for good baby blanket making yarn has not been successful. If you have any suggestions, I would love to know.

Pssst . . .other knitting posts of mine can be found here.