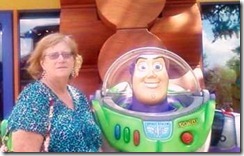 In 1980, the world changed for my family. Not only was it the time that my mother was pregnant with my little brother, it was also when she was diagnosed with gestational diabetes. For most women, the diabetes story ends once they deliver their baby. Yes, they are more at risk for developing adult onset later on, but it is something they just monitor. My mother was not as lucky. Her sugar remained high. She was put on a low dose pill and for years and years it kept everything in check.
Many years later, my mother's sugar spiraled out of control. She started to see an endocrinologist and was put on insulin, told to monitor her blood levels multiple times a day, and to change her diet. I am happy to report that with diet changes, doctor monitoring, and new advances in medicine, my mother is no longer insulin dependent.
TechyDad and I worry about diabetes. It is a factor that both of us need to think about. You see both of our mothers are diabetic. Watching my mother's battle with diabetes has inspired us to watch our carbohydrate intake, increase multigrain products, and use different sources of protein in our diets (egg whites, quinoa, tofu, and others). A staple in our house are packages of egg whites. Thanks to a fantastic little steamer, we can make omelets in the microwave using All Whites in less than a minute. We simply pour the number of ounces that we want into the steamer and place it in the microwave. If we want to be fancy, we add in fresh vegetables and/or soy bacon.
November is National Diabetes Awareness Month. As a member of Global Influence, I am participating in a sponsored Fit2Fight Campaign from Better'n Eggs to get the word out. As you can see, diabetes is part of my world and we try to make healthier eating choices. Here is a new recipe courtesy of All Whites that I hope to try one day soon that would make a great diabetes friendly option with lots of protein and vegetables.

Vegetable & Grain Quiche 
Nutritional Information can be found on the All Whites website.
Preparation: 15 minutes  
Baking: 55 minutes  
Time-To-Table: 1 hour  10 minutes  
Serves: 6
1 cup cooked brown rice
1/4 cup sliced green onion
1 tablespoon whole wheat flour
2 cups frozen broccoli cuts, thawed, drained
1 small red bell pepper, cut into thin strips
1/2 cup mushrooms, sliced
1 cup skim milk
1/2 teaspoon salt
1/2 teaspoon hot pepper sauce
1/2 teaspoon dried basil leaves
1/8 teaspoon pepper
1/2 cup shredded Swiss cheese
1. Heat oven to 350°F. Spray 9-inch pie plate with nonstick cooking spray; set aside.
2. Combine rice, green onion and flour in medium bowl. Spread over bottom of pie pan. Top with broccoli, red peppers and mushrooms.
3. In medium bowl stir together Better'n Eggs, milk, salt, hot pepper sauce, basil and pepper. Pour over vegetables. Top with cheese.
4. Bake, uncovered, 50 to 55 minutes or until knife inserted in center comes out clean. Serve immediately.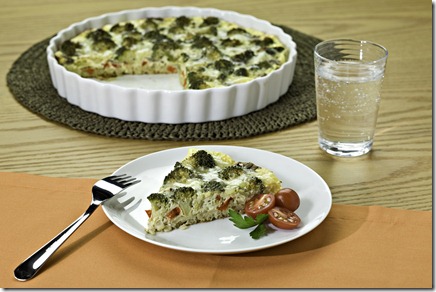 To learn more about the Fit2Fight Campaign, please join the #betterneggs Twitter party with Bob Greene on November 16 from 8-10 EST. Yes, Bob Green is Oprah's personal trainer and health and wellness expert. For more information about the party, head over to Mamavation to get all of the details, including all of the amazing prizes that night.
Remember that diabetes is something that all of us need to think about. By living healthier lifestyles and picking better food options, we will help the battle. The reality is that Type II diabetes is a preventable disease that affects 25.8 million children and adults in the United States. So take a stand and help spread the word.
How has Type II diabetes affected your life? I would love to take the time to share those that we know who have had this disease in their world.

Disclosure: I wrote this post as part of a compensated Global Influence campaign. As someone who has many family members with Type II diabetes, it was my pleasure to share information about this cause with my readers.
Disclaimer: This post is not meant to be taken as medical advice. If you are worried about Type II diabetes please consult your doctor to ask question and get additional information from them.