Awareness about a cause is not found with a Facebook status message, nor placing a colored ribbon on your car, or even buying products that support them. Awareness is knowing someone that has battled something, realizing how it changes their life, and trying to help them. A post by my friend Ellen, Confessions of an IT Girl, titled On Awareness hit a nerve with me. Prior to this, Ellen also wrote about the recent coverage on the Susan G. Komen Foundation discontinuing their support to Planned Parenthood.
As I have been trying to take everything in, TechyDad sent me a link to he video below. It is about the new documentary called Pink Ribbons, Inc. that will be released in Canada today.
Over the years, I have supported the Think Pink movement, especially when my amazing friend A Frugal Friend has her month long event in honor of her mother. I have watched my aunt bravely battle cancer. She has been a survivor for almost nine years now. As others have noted, I have also seen the focus of the moment stray from helping people who are fighting for their life against breast cancer to a more commercial message. I am not a fan of this. I must say, I think it's a bit odd that funding was cut this week, perhaps to take focus away from this new documentary that would also paint a not so pretty picture. Conspiracy theorist I am not, but it just is odd.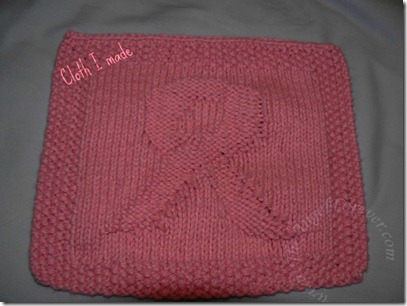 This makes me more focused to see what I can do to help others. Ellen's post made me realize that I can call local oncology groups to see if they need knitted items for patients. Perhaps a lap blanket while sitting and receiving chemo, a pretty hat to make them less upset about their hair loss, or some cloths to help them pamper themselves. I also hope to see the film and work more with my family and community to make a difference. If anyone has seen a preview, I would also love to know your thoughts.
So my question to you this week is to help me brainstorm:
What would you do to help an organization or cause? Think of a way to bring awareness to the real people involved.

___________________________________________________________________________
Thanks to Kailani at An Island Life for starting this fun for Friday. Please be sure to head over to her blog to say hello and sign the linky there if you are participating.
Aloha #189