Trying to find a healthy snack food that is low calorie, low fat, filling, and tastes good can be a difficult task. A few months ago, we were visiting my brother and his family. One night, he shared a snack that was absolutely delicious. I was immediately jealous because it was amazing and we had nothing like it near us. It was called Kim's Magic Pop.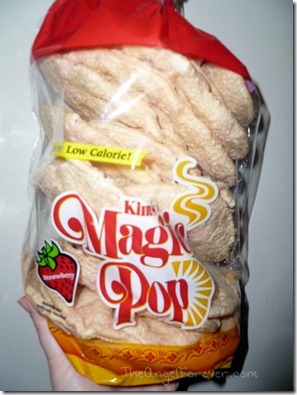 The months went by and I never thought about them again until Nana and Papa had them at their house the other day. Yes, they were able to find them locally. Now, I think we may have a bit of an addiction. The boys and I love them and the kids loved watching them get made. Thanks to the Delice Global website, we now know all of the flavors that Kim's Magic Pop could come in. They include:
Original
Onion
Cinnamon
Cheddar Cheese
Potato
Strawberry
Whole Wheat
7 Grain (coming soon)
Super Fiber (coming soon)
Honey Wheat (coming soon)
Although I like them plain and right out of the bag, I think they would also be delicious with some hummus. No doubt we will continue to experiment with different ways to enjoy them. At just 15 calories each, the wow factor when crunching them has been worth the wait.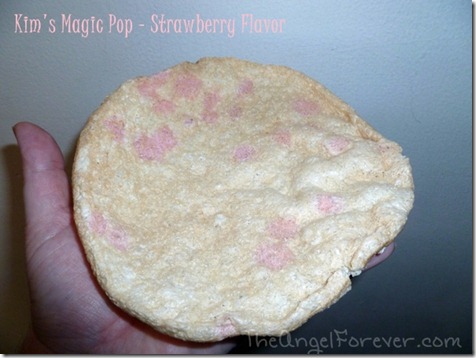 My question to you this week:
What is a new snack food that you are currently enjoying and why?

Disclosure: We have paid for many bags of Kim's Magic Pop with our own money. Just thought of this post one day while I was crunching on a delicious snack and wanted to share.
___________________________________________________________________________
Thanks to Kailani at An Island Life for starting this fun for Friday. Please be sure to head over to her blog to say hello and sign the linky there if you are participating.
Aloha #202