Dear JSL.
You have become quite the little crafter. Watching this develop and seeing your face when you are busy working makes me smile, especially when you share your beautiful work with everyone. You are a lot like me and want to draw, color, make projects, and do fun art items. You like playing Nintendo DS, but would most likely pick a craft if you had the option. At school, I have noticed that your projects are also changing.
Last year in nursery school, if you had made this pumpkin, I know it would have been one hue. Yes, that pumpkin would have been 100% blue. You could have used blue glitter and other blue items to accomplish this task. This year, it is much different. You are into patterns, rainbows, and adding colors to everything. I love watching your creativity soar. Thanks to this passion, we signed you up for Art Club and you had your first session this week. I went along with you and you adored the different projects. It was so much fun watching you explore new and different items.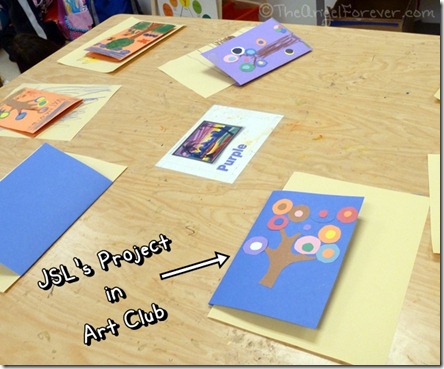 I can not wait to see more of your projects in the weeks to come. I am also looking for more exciting items to do over winter break together and beyond with you.
Love,