The other day, a very special package arrived and fulfilled every wish that I had about one day owning a tablet.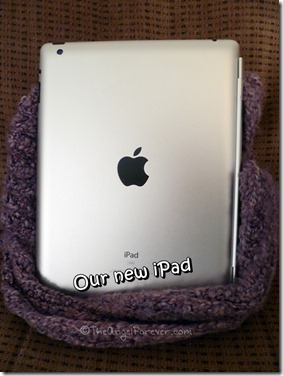 I still have to name her, although perhaps it is a him (not too sure how to check for that). Still, our unnamed iPad has quickly become a favorite family friend thanks to the people that Sweet Pickles who supplied the prize from a Twitter party and the fun Sweet Pickles books loaded on it.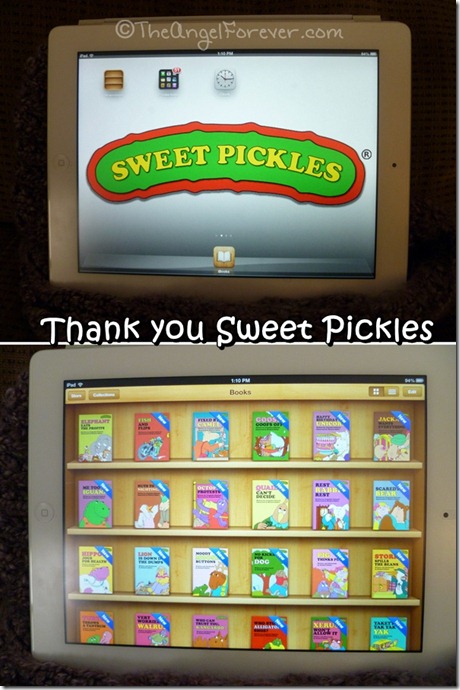 Since I have not focused a lot on apps for an iPad, I am now searching for some. Ones that would be good for a 9 year old who loves math and science, and a ready to learn to read 5 year old. The boys are thrilled that we can now get some of the Disney apps that we could not before, like Jake's Never Land Pirate School. Secretly, I have fallen in love with the Fix-It Felix app.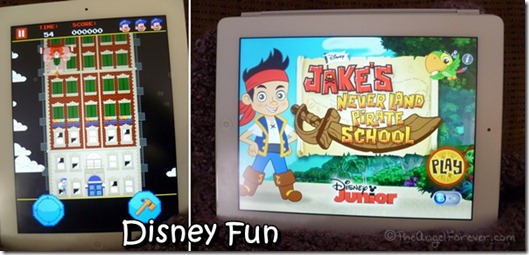 I should not forget TechyDad and me. I am still looking for some photo options in case I am away and want to blog on the iPad. So far, the WordPress app is not as user friendly as the one on my Droid. I already have the Kindle and OverDrive Media apps so I can read and listen to books.
This week my question to you is:
Do you have a favorite iPad app? I would love to know what you, your kids, and others enjoy. If you do not have an iPad or tablet, what app intrigues you the most that you have heard of. One other item, any name suggestions that start with an "I" for the new family member?

FYI – Do not forget to enter my current giveaway for Marlow and the Monster (ends 11/14). It is a great book for kids that would make a great holiday gift.
Disclosure: I won the iPad during a Sweet Pickles sponsored Twitter party.
___________________________________________________________________________
Thanks to Kailani at An Island Life for starting this fun for Friday. Please be sure to head over to her blog to say hello and sign the linky there if you are participating.
Aloha #228