Making cupcakes is easy to do and I adore decorating them. My problem over the years has always been in doing all of the preparations at home and then transporting the finished cupcakes in one piece to the destination of choice. In the past, I would I often bake the cupcakes at home and then take them to finish off the frosting and such in the location they were going to be displayed in.
This all ended last year when I finally took the advice of a friend and bought a cupcake courier that would transport 36 fully decorated sweet treats on the go. The first time I used it was to transport my son's Kermit the Frog cupcakes to his family birthday party at the lake.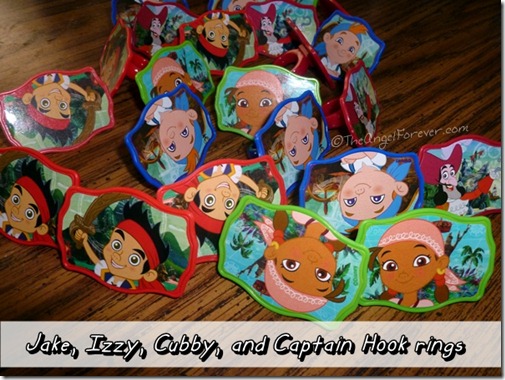 JSL's birthday was last week and he wanted me to make pirate cupcakes to bring to his kindergarten classmates. We picked out some Jake and the Never Land Pirate rings to put on top for each of the kids. To make sure I had enough for all of the children, teachers, and other staff members that we may see,  36 would need to make the trek to school. I made the cupcakes the day before and allowed them to cool. I stored them right in the cupcake courier and moved the trays around as I was ready to decorate each dozen. It made for an easy system where I could pipe frosting, add sprinkles, and place a Jake and the Never Land Pirates ring on top.
A short time later, I was able to grab the entire container and place them into the car. I made it to school with minimal cupcake damage (some frosting that was piped slid off a few).  The best part was seeing JSL's face and watching him gobble up the treat with his friends.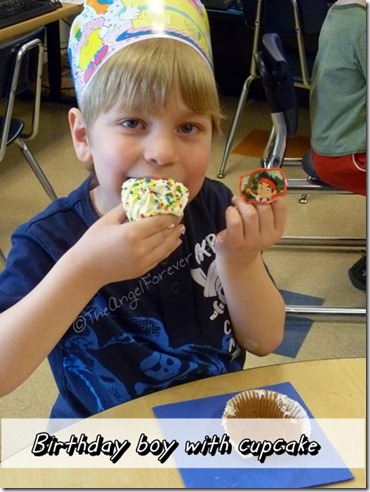 I now know that the courier purchase last year was one of the best investments ever. I do not have to worry about making cupcakes and taking them places. I can bake, make them, and go.