My boys are growing up and with that the reality that they are both able to read on their own. While this is a huge milestone for my kindergarten kiddo, he is my "baby" and it is hard to let go at times. Some of my favorite memories with the boys are curling up and reading favorite books with them. I was the new mother that had a pile of my teacher books ready to introduce my son to Eric Carle, Laura Joffe Numeroff, and other favorites from teaching and my childhood.
It has been a while since I have read with NHL. As an almost ten year old, he spent much of last summer reading about the wonderful Wizarding World of Harry Potter with TechyDad. When reading alone, my Aspie tends to prefer reading non-fiction books. While it is great for him to read about science, math, people, places, and things of the world – the educator in me wants to expand his horizons. Of course, I will not push too hard and we just search for new fiction books that will keep his interest.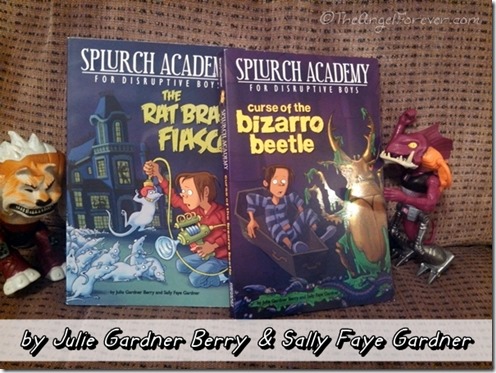 While at the Albany Children's Book Festival in April, we met author Julie Gardner Berry. Although it may not have looked like my son was paying attention to her, he was listening. Ms. Berry took time to talk to him. She was explaining the premise of the Splurch Academy for Disruptive Boys series of books. She pointed out that the main characters in the book are a group of boys. In addition to this, the boys get into some trouble and have to do a lot of problem solving. As I mentioned in my post from the Festival, NHL selected the first of the Splurch Academy books to get autographed and purchase.
I also think one of the items that sold NHL was the illustrations by Berry's sister Sally Faye Gardner. Not only are there comic book style illustrations within the book by Gardner, they truly are interactive. Many times the story heads right into the pictures with Cody Mack, Headmaster Farley, and the other characters.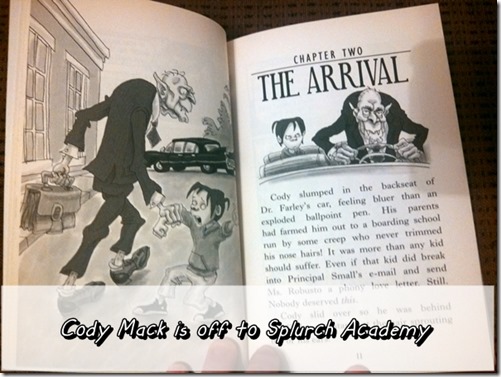 NHL and I finished The Rat Brain Fiasco (book 1) and are well into Curse of the Bizarro Beetle (book 2) right now. It seems that he does best with fiction books as a read aloud and I am not upset with this. It is nice to be able to spend time with my big kid and read. We are able to talk about the situations that pop up. We can discuss the social scenarios that happen with the boys and even some of the teachers at times. I have a feeling we will be ordering more of the Splurch Academy books soon. We are in luck too since there are now four titles available.
As always, Tuesday Tales is all about sharing our love of books. Please let me know what you have read recently. Be sure to link up to your book posts in the comments below. Include something you read on your own, with a child, or someone else.

Disclosure: None really since we bought both of the books on our own. Thanks to meeting Ms. Berry and reading her books we wanted to share our experience with the Splurch Academy books.