Tonight, my family will gather around our dining room table to light our menorah and celebrate the Festival of Lights. Yes, it is Chanukah and on Thursday we will also light our candles on Thanksgiving. While we get ready to share the holidays together, I wanted to take a moment to wish all of those that celebrate a wonderful Chanukah.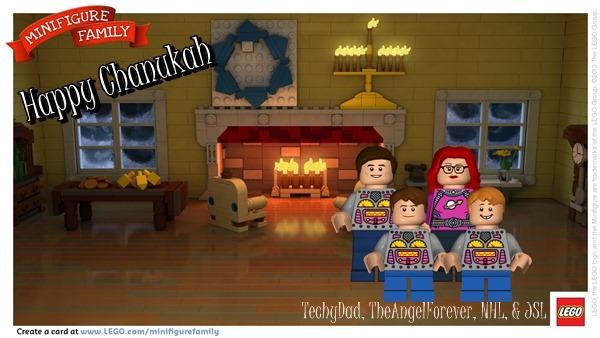 This year, my boys are extra excited to share their traditions with classmates. NHL and JSL keep talking about Thanksgivukkah and it seems to be getting the attention of a lot of people. While it is a fun experience, we will also be focusing on the meaning of Chanukah and why we celebrate and keep our traditions alive. So while I get ready to bring our our menorahs, get ingredients to make latkes (or buy already prepared ones), I leave you with the new video from the Maccabeats that seems extra fitting heading into the holiday season.
I would love to know how you will be celebrating Chanukah and/or Thanksgiving during this very special week.

BTW – If you are wondering where I made my LEGO family, you can make one here.