I love going to the movies with the kids, but finding ones that work for everyone is not always easy. Thank goodness Disney animated movies are still something that our entire family enjoys. I suppose you can say they help us to show our Disney Side a bit more when we are away from Walt Disney World. We started the year by going to see Frozen and everyone fell in love with Anna, Elsa, and Olaf. I mean what is not to love about a snowman who craves spending time on a beach.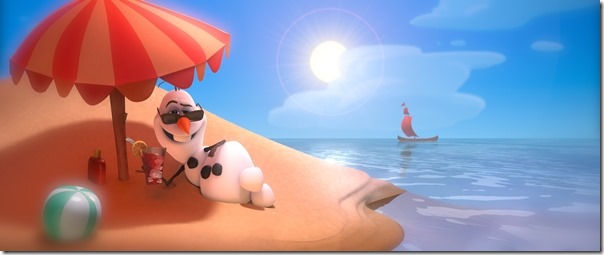 Of course, as the Polar Vortex moved into our area we stayed home keeping warm for a day while listening to the amazing soundtrack. There is something extra powerful about being inside and asking the kids Do You Want to Build a Snowman? Or perhaps thinking of In Summer as we sat under layers of blankets to keep warm.
I have a lot of catching up to do on movies that came out in 2013. Still, I am looking ahead to 2014 and new releases have me marking my calendar to head to the theater. Three that I am most excited about are Muppets Most Wanted, Captain America: The Winter Soldier, and Maleficent.
So what was your favorite movie of 2013 and movie are you most interested in seeing when it is released in 2014?

Disclosure: I wrote this post because it is always fun to talk about movies. I receive emails from Walt Disney Studios Motion Pictures and their future releases were inspiration for this post. As a long time Disney fan, I love sharing items on The Angel Forever and no compensation was received.