Dear Mother Nature,
For some reason, I think you must be a Disney fan. The hoopla and praise for the movie Frozen has made you very excited to share how you too can be like Elsa. To those of us living in the Northeast of the United States, we knew the power of your winter storm possibilities. Most of us had put our guard down a little after several relatively mild winters in recent years. It isn't that we never thought snow piles would reach our armpits again, not at all. I think we were just naïve and forgot what extreme cold and storm after storm can be like.
Of course, those of us in places like New York State are lucky. We may complain about the snow and cold from time to time (or more perhaps), but at least we have snow removal tools. The people in the southern parts of the United States do not have salt trucks, plows, and other resources like we do. Schools throughout the country have been closed many more days than I can remember in decades. Snow, ice, freezing rain, flooding, and extreme cold are all to blame.
Can we make a deal? It is great to be a fan of the movie Frozen, but could you please cut us some slack and give our shovels a break for a bit?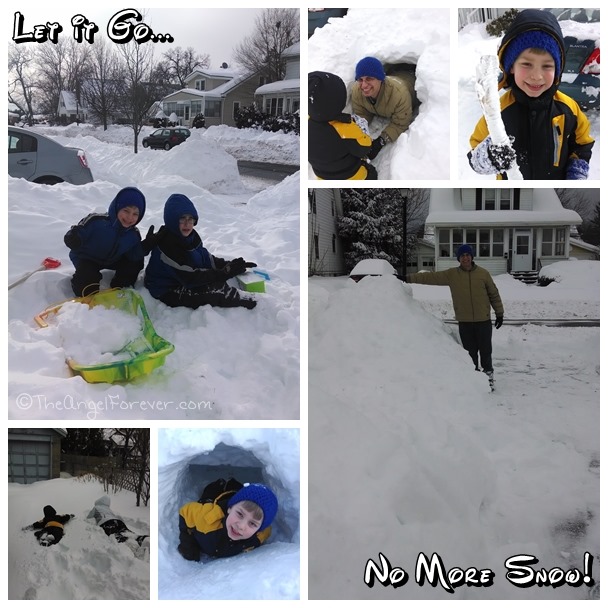 Seriously, I think it's time to Let it Go and say no more to snow! Now let the snow gradually melt and let us see the beauty that you create in the months ahead.

PS – If we can't laugh we would likely cry. Here's a video of TechyDad when we were digging out from nearly two feet of snow on Friday.