Over the 4th of July weekend, the boys received a gift from a cousin. It was a gift card to the book store and she told them they had to use it for books. This weekend, the boys begged to head to the store to select a special book of their own choosing. They kept to the wishes of Cousin A and went right to the books. We spent a LONG time looking at different options. NHL quickly found several books that were interesting and had to narrow it down. JSL was a bit more tricky. In the end, they each selected new to them book series to read.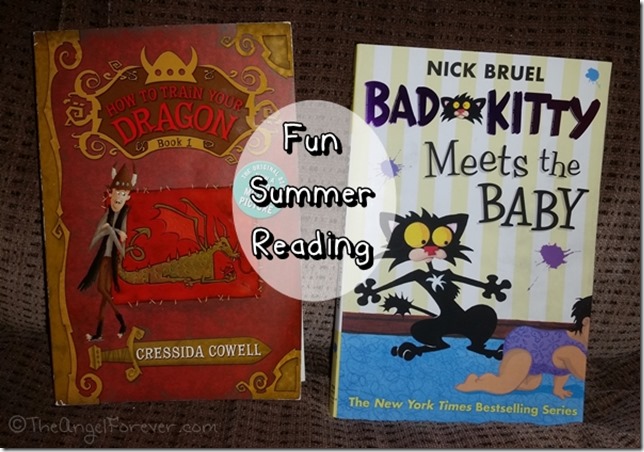 NHL selected the first of the How to Train Your Dragon books by Cressida Cowell. JSL finally decided on Bad Kitty Meets the Baby from the Bad Kitty Series by Nick Bruel. Both of the boys started reading the books on the way home from our outing. What I never expected was JSL's nose to be in the book at almost any chance he got. As soon as he woke up, he would run to the couch to read more about Bad Kitty. While we had roof work done on Sunday morning, he pulled out a chair and read. Before we knew it, JSL was finished with the 141 page book and begging for more.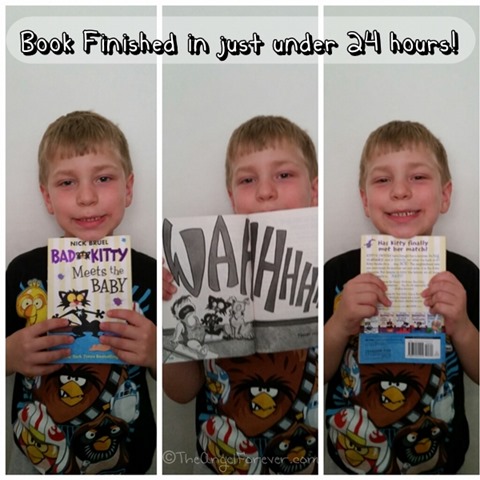 The best news, thanks to the summer reading program at Barnes & Noble both of the boys can work toward another book in their series. Did I mention JSL had already read way more than the eight books that are required? He wants to go back to get his reward now.
Are you or your children Bad Kitty or How to Train Your Dragon books? As always, Tuesday Tales is all about sharing our love of books. Please let me know what you have read recently. Be sure to link up to your book posts in the comments below. Include something you read on your own, with a child, or someone else.