I received a copy of this book as part of a campaign with Global Influence in exchange for my honest review on Tuesday Tales.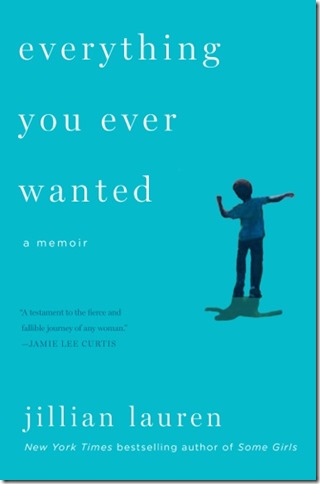 Reading has always been part of my life. As I blogged more over the years, I knew that I wanted to focus attention on books that we read via Tuesday Tales. Parenting has shown me that a lot of my reading revolves around my kids and our family. Reading time with the boys, keeping up on what my middle school kiddo is reading, and assisting with various projects. I have to admit that I crave more ME book reading time. One of my goals in 2015 is to be a little more selfish and stay focused. Reading books that I enjoy is one of those items. While I always have a pile of books and even more waiting for me on my Kindle, I often have a hard time deciding what to read next.
About a month ago, I saw people on Facebook buzzing about a book that they were devouring. Moments later I snagged a Kindle copy of Jillian Lauren's first memoir called Some Girls: My Life in a Harem. I could not put the book down. Any chance I had, I was reading because I wanted to know what happened next. I was truly fascinated with her life experiences and how one thing lead to another. I felt like I was sitting there with her when she left the United States to go to spend time in the harem for the Prince of Brunei. When the book ended, I was lucky enough to know that another memoir would be released soon. Thanks to this, I didn't have to wait and wonder as long as others who read the book when it first came out. As luck would have it, signed up to take part in this review days later.
Everything You Ever Wanted: A Memoir
picks up with Jillian Lauren's life story. She has moved to California and is transitioning her life after the Brunei harem and drug addiction. While going to cosmetology school, she meets her rock star husband. After time, they decide to start a family. Many readers will connect with Lauren's struggle with infertility and decision to adopt a child. Through her own powerful words, we go with Jillian and Scott to Ethiopia where they adopt their son.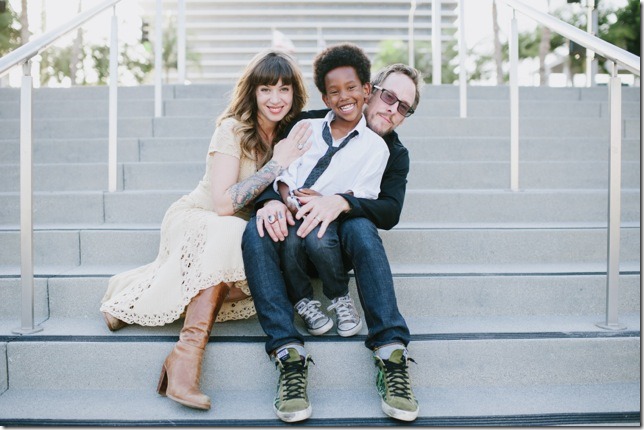 Jillian's journey home with Tariku was the beginning of her second act. We get to see how her role as mother helps her to get some closure on events from childhood. There were tears in my eyes as I read about losing her friend to drugs while fighting for her son and his special needs.
Once again, a truly remarkable book by Jillian Lauren. She has a way with words that hooks the audience in so we connect. Jillian does not hold back and sugar coat things, she tells us how she felt in the heat of the moment. As the mother of a child with special needs, I applaud being open and honest especially with your feelings that vary from day to day. Living in the moment can be difficult, but sharing it with everyone else is another story. I applaud Jillian for sharing, caring, and helping others in the process of writing her beautiful memoir.
Giveaway Time!
Would you like to win your own copy of Everything You Ever Wanted? One random person that answers the following question will receive a copy of the book.
What is a book that you have you read recently? Let me know the name of the book and briefly what you thought of it. It is Tuesday Tales and it's fun to share our love for reading.
This giveaway ends on Friday, May 15 at 11:50 PM ET. Only open to US residents that are 18 and older.

Disclosure: As noted above, I received this book to review. No other compensation was received and all opinions are my own.