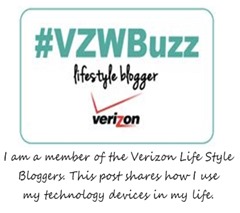 Do you still take a camera with you when you go here, there, and everywhere? I used to schlep around an extra camera, but those days are primarily over. I rarely have my digital camera with me because I know my smartphone will be there to capture the moments. Not only am I able to share them with family, friends, and social media at an instant, they are a good enough quality that I can print them.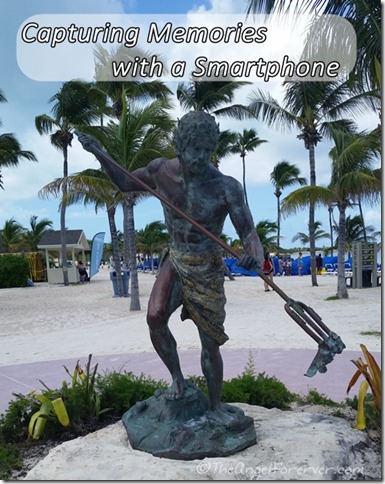 On our recent cruise, I brought my Samsung Salaxy S5 along for the trip. I love the camera on it and knew that if TechyDad did not have his big camera with us we would be fine. My phone was on airplane mode while traveling all around the Atlantic Ocean, but I could still use the camera. While sitting outside and listening to the waves, I was able to edit photos and get them ready to share with our limited WiFi access.
While waiting to see the Status of Liberty, I was able to check out the sail away show with one of my boys. While he danced, I captured and shared a sneak peak of the fun we were about to experience for the week.
The boys loved the shows on the Norwegian Gem. No photography or video was allowed and it was wonderful to enjoy everything as a family. After Magika with Sander and Alison, the kids begged to purchase one of their DVDs to take home. We allowed the boys to select them and NHL was so excited to meet Sander. He loves magic and as you can see my smartphone caught this magical moment beautifully.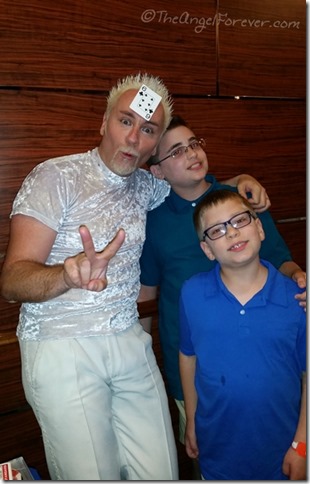 The kids had some moments with just the two of us while we were on the Gem. At one point, NHL went to the kids club and JSL stayed with us. The little guy was surprised that we stopped in the Atrium to get a nonalcoholic Pina Colada. Of course, I had to get snap shots of the boys drinking them at the family friendly bar.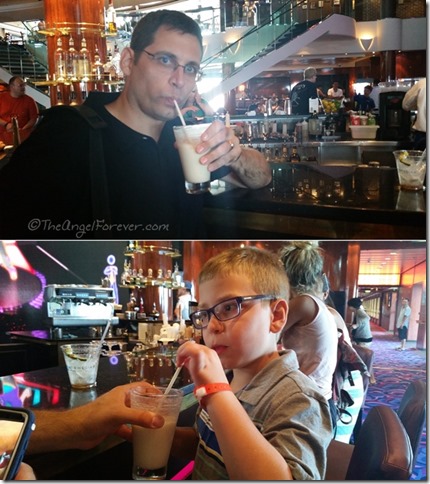 We also found out that one of our boys is great at being a photographer with my phone. Thanks to JSL, TechyDad and I were able to get a rare photo together with the Atlantic Ocean behind us.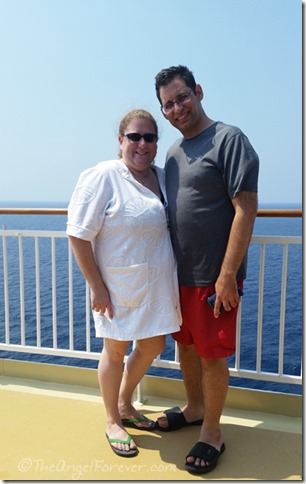 I know that with my new Samsung Galaxy Note 5, I will be exploring new places this autumn with my kids where I will capture those memories for future generations to see. How do you use your smartphone when traveling?

Disclosure: As a member of the Verizon Lifestyle Bloggers, I receive devices like the Samsung Galaxy S5 and Samsung Galaxy Note 5 to test out and share ways that I use it in my life. I am a long time Verizon customer, and all opinions are my own.