Only moments before JL and I were getting NHL ready for bed, he was falling asleep on the floor while JL was talking to Aunt J (JL's sister who just got home with her 2nd little boy). Suddenly as JL was taking his pants off to get his PJs on the little weirdo took off. There was a full moon in our living room!
NHL was crazy and suddenly awake. The first thing he did was grab his Monsters Inc hat and started to run around. JL followed him into his bedroom where he continued to run around and laugh hysterically. All of this while protectively covering the "family jewels" with one hand.
Here is NHL after he ran into his room. Note where the hand is – JL was in tears laughing at how protective he was:

Cornered on his bed to finish getting into PJs: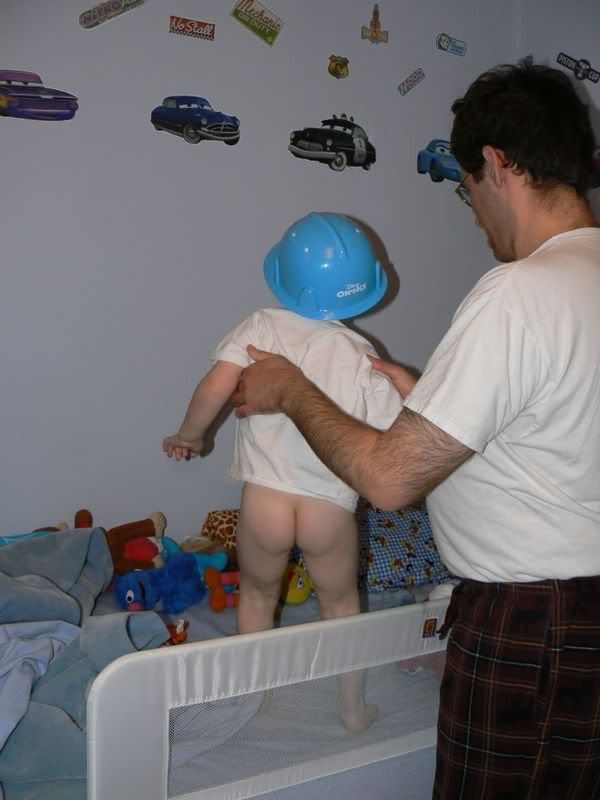 Clearly NHL had other plans: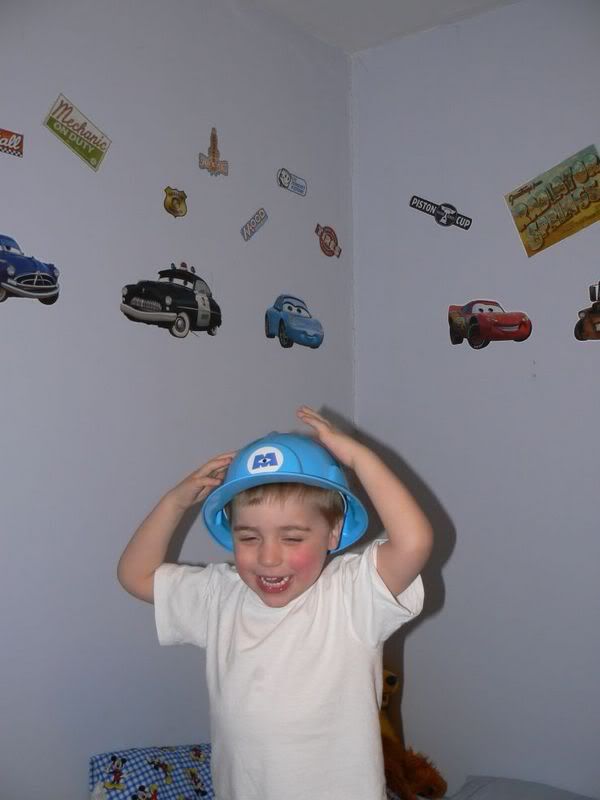 You have to love this age for all of the laughs and adventures!
C'est Moi