Right now my brain is whirling around and I feel like I am flying. Flying with dragons, of course, so it is a good thing. Thanks to just getting back from an amazing time at the DreamWorks How to Train Your Dragon Live Spectacular at the Times Union Center. TechyDad was contacted by PR from the show and he shared some of the specifics about it recently. After watching the movie with the boys the other day, I was excited to see what the VIP Hero's Welcome would be all about. As JSL (5) says, it was stupendous!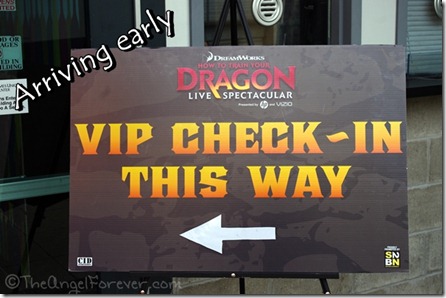 A huge thank you to the amazing VIP tour gentleman who was stationed outside. He was fantastic chatting with us and answering questions from our boys. He told us about previous cities and more about the upcoming shows throughout North America. After this, we were whisked away into the arena before they opened for the show. We received our Hero's Welcome badges, bags, and posters. Then, we were taken to an area to get dressed like Vikings for a family photo.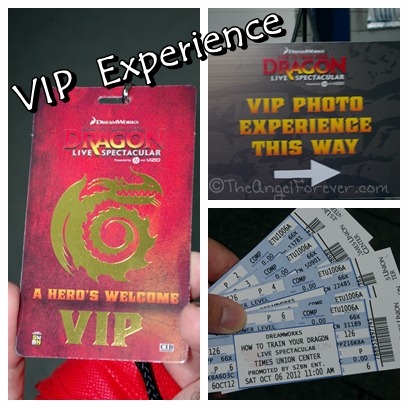 The crew helping to dress our Viking family was fantastic. We never told Papa about this part and he played along and had fun. Before long, the five of us were sporting chic Viking styles for our photo shoot.
We were not able to get a photo with our camera dressed up, but we took a quick picture of the one they gave us. Yes, I present you with my Viking family in their finest attire and all of their weapons and shields.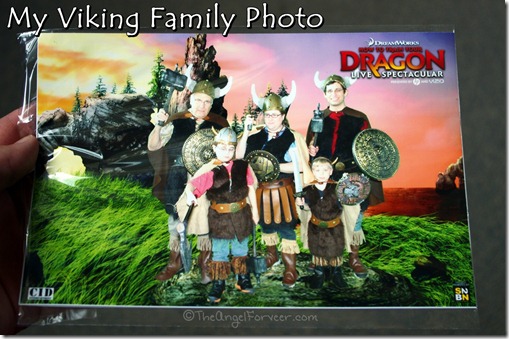 Although it took some time to get this done, it was a worthwhile experience. Seeing the smiles on the kids faces and knowing that memories were being made was priceless. After we returned our Viking items to the bins, it was time to wait for the official Hero's Welcome. We went a small area with seats to wait and meet Hiccup and Astrid who are some of the stars from the show.
This was just the start of an amazing adventure with the Vikings and Dragons. More coming soon about the show and the Dragons 101 session after the performance. The session after was a geeks dream come true and the VIP team member from this part was also super (wish I could recall his name from the 11:00 am show). If you are in the Capital District and have a chance to see the show before it leaves town, I highly recommend it. It will also be touring to many other cities in the United States and Canada in the months ahead.
If you are interested in attending a show, you can find tour dates and tickets by going to http://www.dreamworksdragonslive.com/tickets.php.  You can also save 25% off the cost of select seats by using the promo code "MOM". Oh and do not forget to think about the VIP packages that you can add on for your family. All of the items seen above were thanks to that.

Disclaimer: TechyDad received tickets and the VIP package to the How to Train Your Dragon Live Spectacular for our family. No other compensation was given and all of the enthusiastic Tweets, Instagrams, and posts that follow are 100% my own opinion of the show.