Last Saturday night was the start of Purim. We took NHL to the Megillah reading at night where kids and even some adults dress up in costumes. NHL wore his monkey costume that looks like Curious George. He also brought his George and had fun using the graggers. Everything was fine until Eeyore showed up. The Executive Director of temple wore a full body Eeyore costume that sent him over the edge. We won't even mention what happened when the rabbi showed up as Winne the Pooh and cantor as a frog/lizard. Eventually they took their "heads" off and NHL calmed down (it took QUITE some time). As time went on he actually smiled and waves to Eeyore and laughed about being afraid of them. We shall see if this experience helps us next time we got to Chuck E Cheese.
Below are photos from the service.
NHL as Curious George:

Happy Spud!

NHL with Aunt S and Uncle M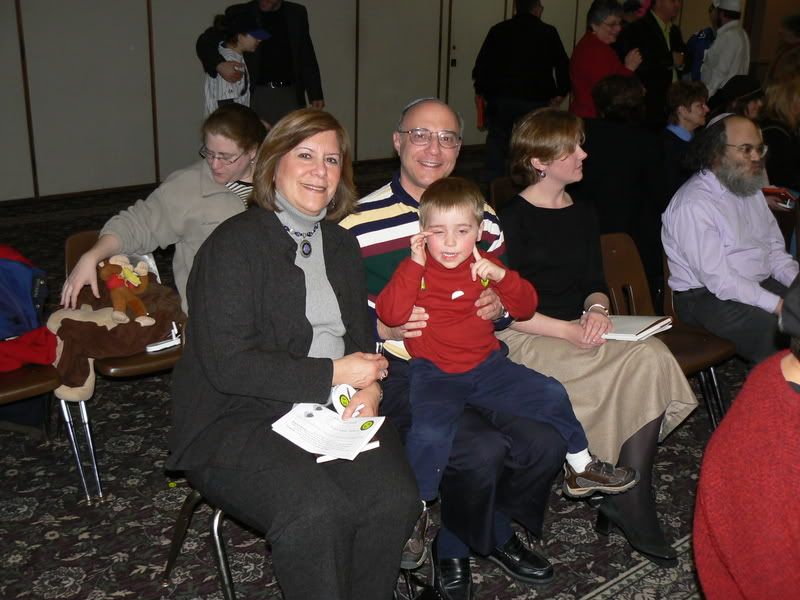 C'est Moi